Congress may hire Prashant Kishor for Uttarakhand elections
Congress may hire Prashant Kishor for Uttarakhand elections
Jan 03, 2017, 07:00 am
4 min read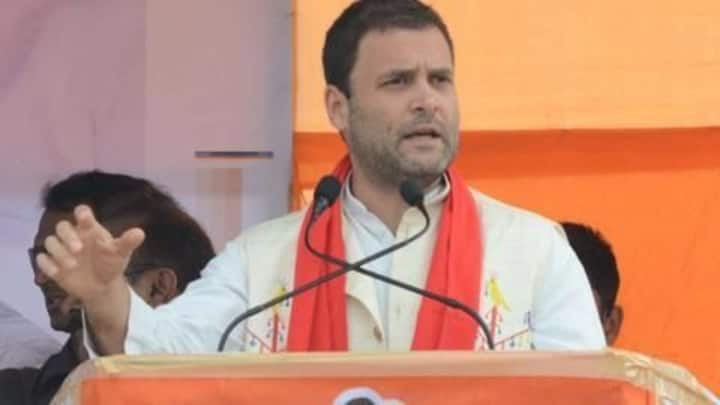 Congress is looking to hire poll strategist Prashant Kishor for the upcoming elections in Uttarakhand. According to sources from the Congress party, Kishor met Chief Minister Harish Rawat on Saturday night where the two discussed Congress's constituency-wise election strategy. The move comes after Congress's concern over BJP's rising popularity in the state of Uttarakhand.
Prashant Kishor's career before politics
Prashant Kishor was born in Bihar and completed his education in Patna, starting his career as a healthcare activist in Bihar. By 34, he was heading the social policy and strategic planning division of UN in Chad, Africa. Upon reading a Planning Commission report about the status of health in India, he wrote a report on malnutrition which caught the then-PM Manmohan Singh's attention.
Prashant Kishor's rise to a leading election strategist
Upon reading Kishor's report on malnutrition in Gujarat, Manmohan Singh forwarded the report to the then-CM of Gujarat, Modi. Impressed by Kishor's ideas, Modi appointed him as his election-strategist in 2011. Kishor and his team, then called Citizens for Accountable Governance, were in charge of planning Modi's strategy for the 2012 Gujarat assembly polls and the 2014 Lok Sabha elections. Both strategies were successful.
Modi's much-vaunted "Chai pe charcha" campaign and his 3D hologram rallies, the mass mobilization for Sardar Patel's Statue of Unity and Modi's Vivekananda Yatra in 2012, are all said to be part of Prashant Kishor's ingenious election strategy.
Kishor approached by Trinamool Congress
The brilliant election strategist, Prashant Kishor was approached by West Bengal's ruling party Trinamool Congress, according to sources. With next year's West Bengal assembly elections coming up, it is believed that Mamata Banerjee's party is keen to enlist Kishor's services. "There have been some informal discussions. We got a phone call from Mamata Banerjee's office," said a source close to Prashant Kishor.
Prashant Kishor founded the Indian People's Action Committee (IPAC), an election management consultancy firm. Apart from its Indian operations, IPAC provided consultancy services to the Chama-Cha Mapinduzi (CCM) party for the 2015 general elections in Tanzania.
Kishor-Shourie meeting sparks speculation
Prashant Kishor, the strategist behind Nitish Kumar-led Grand Alliance's winning campaign, met with discontented BJP leader Arun Shourie, provoking speculation among political pundits. There are already reports of political parties trying to get Kishor's services for future elections. Kishor's meeting with Shourie, who recently became critical about the Modi government and BJP, has baffled pundits. "Mr.Shourie is an old and personal friend," said Kishor.
Kishor approached by Rahul Gandhi
Congress vice-president Rahul Gandhi also met with the man of the hour, Prashant Kishor. Kishor had previously worked with Gandhi in Amethi as part of his core team, but this was their first meeting after the Bihar elections. "It was a courtesy meeting after his role in ensuring victory in Bihar. Nothing more should be read into it at this point," said Congress sources.
Nitish Kumar gets Kishor as his advisor
Prashant Kishor has now been appointed Chief Minister Nitish Kumar's advisor for Policies and Programme implementation for Bihar's development. He will bear the same status as that of a State cabinet minister. Kishor played an intrinsic role in strategizing for the Nitish Kumar-led grand alliance and helping them register an impressive win in the last Bihar state assembly elections.
Kishor for Rahul or Priyanka as UP's chief ministerial candidates
Prashant Kishor has advised the Congress leadership that the party could gain big in UP if Priyanka or Rahul became the CM candidates. Congress has roped in poll strategist to architect Congress' success in Uttar Pradesh in 2017 assembly polls. While the Congress leadership agreed that the siblings could give a facelift to UP Congress, Priyanka and Sonia Gandhi have reportedly refused Kishor's suggestion.
The Prashant Kishor-Congress fallout in UP
The Congress High Command has told its leadership in UP to no longer depend upon Prashant Kishor for their poll strategies in the UP elections. Sources said Kishor's inability to reconcile with local leaders while reaching out to regional parties was one of the reasons. Senior leaders in the party saw Kishor's advice as him dictating terms to the party.
Congress to sack Prashant Kishor
Sources stated that the Congress may be contemplating firing Prashant Kishor for his failure to deliver well marketed political campaigns. UP Congress leaders alleged that Kishor's policies led to damaging reports about the party in the media; they added that it was only because of Rahul Gandhi that he was still around. The party did not officially comment on the rumors.