Sasikala granted five-day parole, to visit sick husband in Chennai
Sasikala granted five-day parole, to visit sick husband in Chennai
Written by
Ramya Patelkhana
Oct 06, 2017, 01:25 pm
2 min read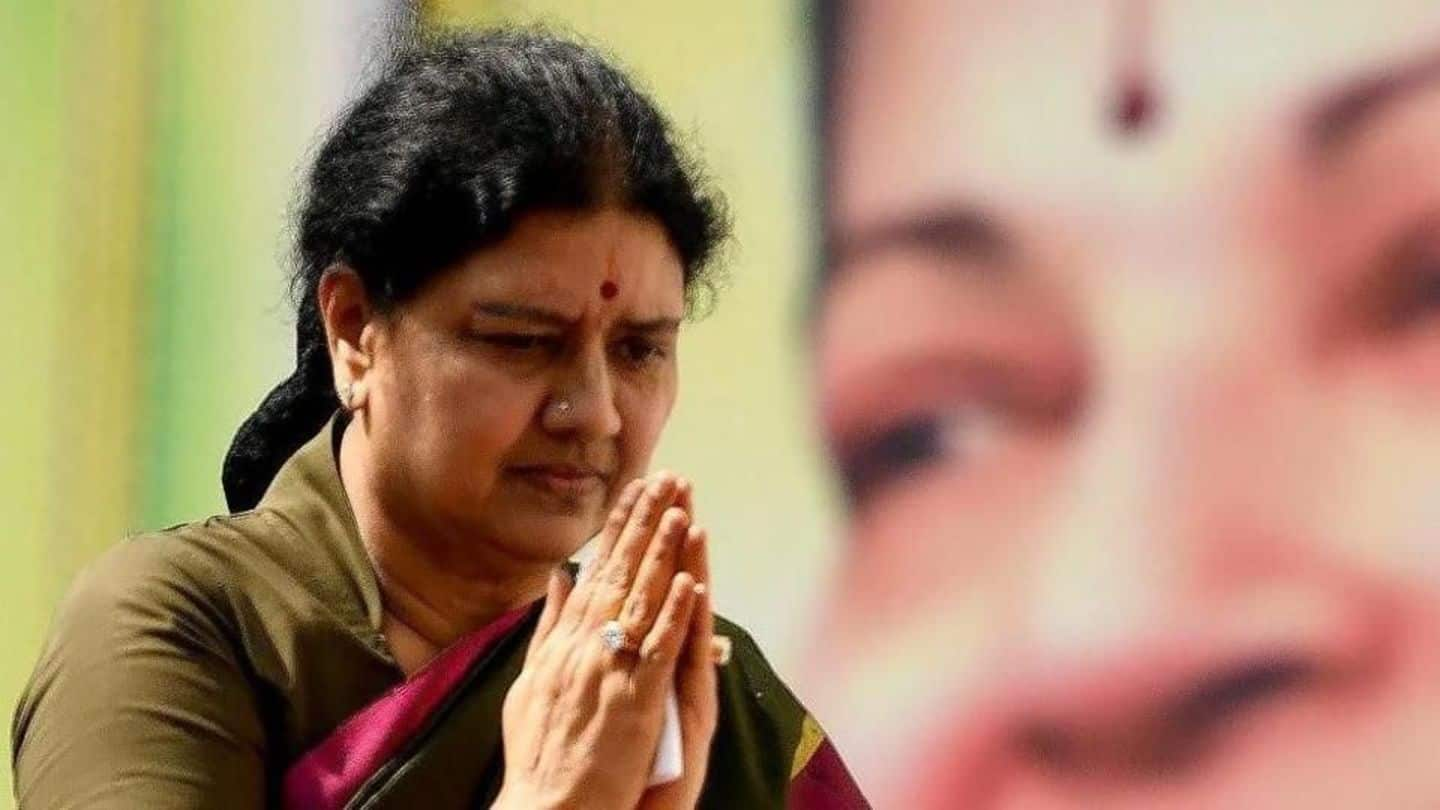 Sasikala, who has obtained a five-day parole to visit her sick 74-year-old husband in a Chennai hospital, will leave her Bengaluru prison today. There are conditions though: she isn't allowed to meet anyone else or interact with the media, among others. Her earlier parole application was rejected as "paperwork was incomplete". Sasikala's nephew Dhinakaran arrived at the prison today with a group of supporters.
Sasikala applies for 15-day parole to visit ailing husband
On 2nd October, Jailed AIADMK leader Sasikala applied for a 15-day parole from Bengaluru's Parapana Agrahara prison to meet her critically ill husband, said her nephew and sidelined party leader TTV Dhinakaran. Her husband, M Natarajan, is undergoing treatment for decompensated liver disease, which led to liver and kidney failure, and lung congestion. He is in the liver intensive care unit of a Chennai hospital.
Dhinakaran hopes Sasikala gets ordinary leave from jail
Dhinakaran said: "We have applied for parole for our General Secretary. She might come out on parole tomorrow (3 Oct). We are not sure of the duration of parole. The authorities will decide on that." Sasikala's husband is receiving dialysis and other intensive care therapies.
Want a CBI probe into Jaya death, says Dhinakaran
Saying he isn't sure about Tamil Nadu Government's inquiry, led by a retired judge, into former CM Jayalalithaa's death, Dhinakaran demanded a CBI probe into the matter. He said CBI would properly investigate former CM Panneerselvam and others who changed their views on Jayalalithaa's death. He alleged CM Palaniswami is trying to hide his government's poor functioning by raising doubts over Amma's death.