AAP fined Rs. 27L for 'unauthorized occupation' of party office
AAP fined Rs. 27L for 'unauthorized occupation' of party office
Written by
NewsBytes Desk
Jun 15, 2017, 03:20 pm
3 min read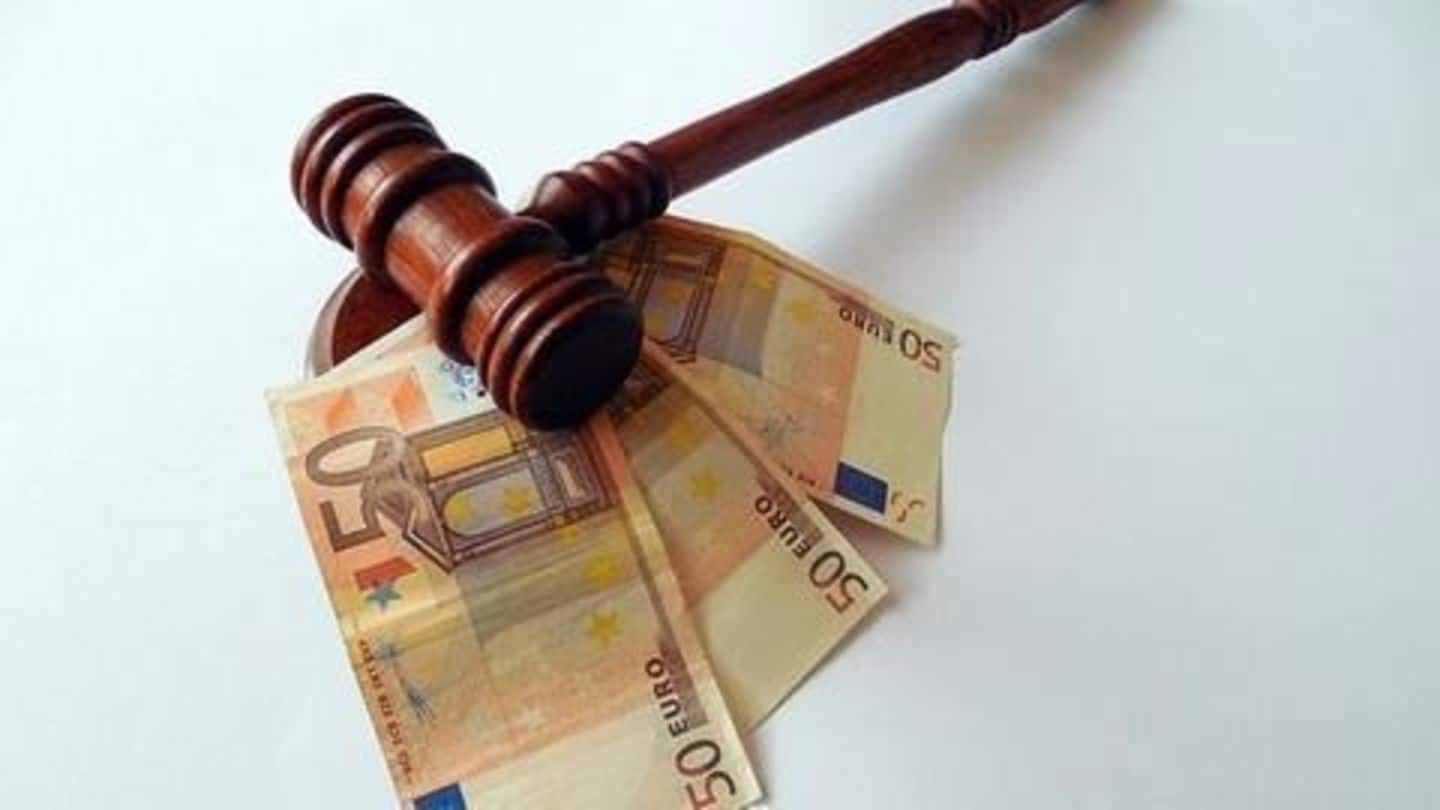 PWD has slapped a fine of Rs. 27L on AAP for "unauthorized occupation" of its party office. This is in continuation of the department's April order in which it cancelled allotment of the 206, Rouse Avenue residence to the party. "The fine (Rs. 27,73,802)…will increase in proportion to the delay in vacating the property," said an official. Meanwhile, AAP leaders termed it a 'conspiracy'.
Jung forms three-member Shunglu Panel to examine AAP's decisions
In August'16, the then L-G Najeeb Jung constituted a panel comprising former CAG Shunglu, former Chief Vigilance Commissioner Pradeep Kumar, and former Chief Election Commissioner N Gopalaswami, to examine about 400 files containing details about "infirmities and irregularities" by AAP when taking decisions. Most pertained to decisions where Jung's approval should have been obtained, but wasn't. The committee was also to suggest future course-of-action.
Shunglu Panel: "Gross abuse of power" by AAP
A three-member panel formed by former Lt Governor Najeeb Jung to examine decisions by the AAP government has alleged "gross abuse of power" by the Arvind Kejriwal-led administration. The Shunglu Committee's report runs into over 100 pages and flags various issues, including allotment of land for AAP's party office, and several appointments which the government wasn't authorized to make.
Panel reports mass irregularities in appointments, land allotments
The panel flags various decisions of AAP, including appointment of many purported party functionaries as "advisors" and of Minister Satyendra Jain's daughter as "mission-director" of Delhi State Health Mission; allotment of residence to DCW Chairperson Swati Maliwal; and provision of land for AAP's office. It also raised questions on postings in the Anti Corruption Bureau department, transfers, and foreign travels undertaken without L-G's sanction.
Kejriwal's order allegedly led to illegal decisions
The panel observed that an April 2015 order by Kejriwal to all departments directed officials to decide without the Lt Governor's approval on all subjects that have been transferred to the Delhi Assembly under Article 239AA(3)a of the Constitution. However, it soon became a practice among ministers not to consult the L-G and to themselves provide approvals.
Shunglu Panel: L-G cancels allotment of office space to AAP
After the Shunglu panel red-flagged several decisions by the Arvind Kejriwal government, Delhi L-G Anil Baijal cancelled the office space allotted to AAP near ITO. In such cases, PWD asks occupants to either vacate the property or pay due rent. This could lead to more strain on an already-tumultuous relationship, as Kejriwal and other party leaders slammed the L-G's office over the decision.
Shunglu panel: Cong members demand FIR against Kejriwal
Congress members met Delhi Police Commissioner Amulya Patnaik demanding an FIR against CM Arvind Kejriwal over the Shunglu panel report, which alleged gross irregularities in the AAP government's decisions. Candidates in 272 municipal wards also approached the respective police stations seeking an FIR against the AAP leader, ministers and officials of the Delhi government. Earlier, Congress members met President Pranab Mukherjee over the matter.