Venkaiah: No consensus on Delhi statehood
Venkaiah: No consensus on Delhi statehood
May 30, 2016, 05:15 pm
4 min read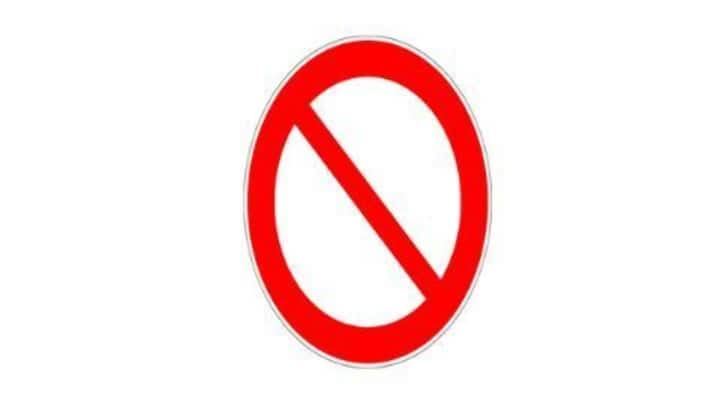 Union Urban Development Minister M Venkaiah Naidu stated that there is no consensus on the issue of full statehood to Delhi. Noting that the situation on the ground had not changed, he said it was a very long pending issue that is unlikely to be resolved soon. He stated that the issue was being brought up AAP to gain political milegae.
Why does Kejriwal government want statehood?
Delhi is a Union Territory (directly ruled by Central government), but also has an elected legislative assembly which makes it unique. It has a Chief Minister (elected) to run the administration, however the Lieutenant Governor (appointed) acts as the state head. Police, control of land and bureaucracy are under the Centre's control. This issue has become problematic since Kejriwal and Jung locked horns.
Not the first time Delhi has sought statehood
The issue of statehood for Delhi was first raised in 1973. In 2003, BJP too had written to LK Advani regarding the issue; Sheila Dikshit too had brought it up in 2013.
Flip side to full statehood
If the status of Statehood is achieved, Delhi will have to start paying for police and other administrative services that are currently paid for by the Centre. Moreover, full statehood would entail bifurcation of the state and the central government will not allow a state to control its offices, establishments, cantonments and services. VAT, property tax, land rents and vehicle taxes will rise too.
AAP calls for referendum in Delhi
On the issue of Delhi's full statehood, CM Kejriwal has asked for a report to weigh the options for a referendum. Full-statehood was a key electoral promise made by the AAP, one which it is vociferously pushing ahead. However, experts contend that in order to do so an amendment will be needed.
No referendum has been ever held in India
If this referendum falls through, it will be the first in Indian history. In 1967, an opinion poll was held in Goa deciding on a merger with Maharashtra. Goans decided against a merger.
Is a referendum really possible?
Ajay Maken, Congress' Delhi chief contended that Kejriwal was fooling people because Constitution will need to be amended for Delhi's statehood and only the parliament had that power. Lok Sabha secretary-general PDT Achary supported Maken and called the idea unconstitutional and 'dangerous'. Both Congress and BJP accused the AAP for trying to divert focus from their government's failures by bringing up the referendum plan.
AAP demand for Delhi's full statehood getting louder
The AAP said that it will work with Delhi government and "engage" its party volunteers to find a solution to the statehood issue. The AAP called for a referendum which would allow the citizens to decide the statehood of Delhi. AAP condemned both BJP and Congress for taking a "U turn" and for having manoeuvred the statehood topic as per their "political convenience".
Delhi government must be granted MCD areas' control
Delhi CM Kejriwal said that a "government with a big heart" was required at the Centre to solve the Delhi Statehood issue. He added that the NDA government doesn't want to grant full statehood to Delhi. He also said that the Centre could have control over its lands and police in NDMC areas but, should give the rights of MCD areas to Delhi government.
Draft Bill for Delhi Statehood ready, tweets Kejriwal
Delhi CM Kejriwal had tweeted that his government was ready with the draft of Statehood for Delhi Bill. The Delhi government had also stated that suggestions from people would be included in the draft before sending it to the Centre. Aam Aadmi Party's opponents had accused him of reigniting the Bill issue only to divert the attention from the failure of Delhi's odd-even scheme.
Delhi Statehood draft bill to be announced today
Delhi Chief Minister Arvind Kejriwal would announce the draft of the New Delhi statehood bill, which would be made public for suggestions and opinions. The final draft is expected to be presented formally in the upcoming Delhi assembly sessions and then be sent to the Centre for Parliamentary approval. The National Capital Territory Act needs to be amended by the Parliament for Delhi Statehood.
Kejriwal releases draft bill for Delhi statehood
Chief Minister Arvind Kejriwal released 'The State of Delhi Bill, 2016', a draft legislation seeking statehood for Delhi. The bill intends to bring Delhi police, land and bureaucracy under the Delhi government's control. AAP has invited the public to contribute suggestions on the bill till 30 June. Kejriwal said he would write to PM Modi and Sonia Gandhi to garner support for the bill.