Chargesheet against Teesta Setalvad, husband by CBI
Chargesheet against Teesta Setalvad, husband by CBI
Written by
Vaneet Randhawa
Feb 04, 2017, 04:39 pm
4 min read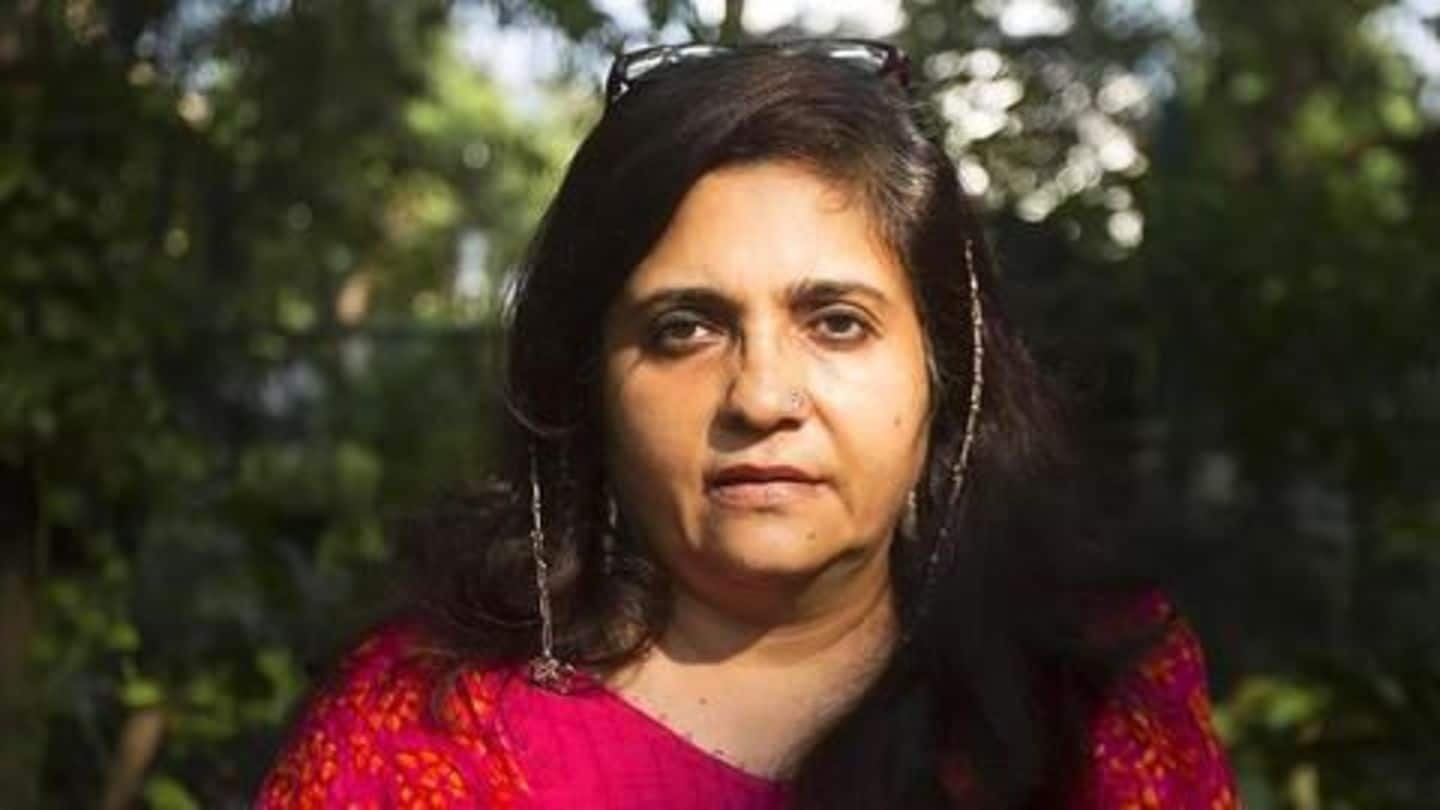 The CBI filed a charge sheet against social activist Teesta Setalvad, her husband Javed Anand and her company Sabrang for infringement of foreign funding laws. Her company received foreign contribution amounting to $2,90,000 which led to the investigation against her and for not maintaining proper accounts. A case was filed against Setalvad in 2015 for contravention of the Foreign Contribution (Regulation) Act (FCRA).
Teesta Setalvad, the advocate of the weak
Teesta Setalvad is an Indian civil rights activist and journalist. From the late 1980s, she had been reporting on the hate politics against other religions perpetrated by the Hindu right. She along with her husband Javed Anand run two NGOs: Sabrang Trust and Citizens for Justice and Peace (CJP). Teesta is also the co-founder of Communalism Combat, an advocacy magazine.
Teesta Setalvad is a recipient of Padma Shri for 'Public Affairs in Maharashtra', Rajiv Gandhi National Sadbhavana Award for highlighting and helping the victims of violence and Chameli Devi Jain Award for being an outstanding woman journalist.
The incident that shook Gujarat
The 2002 Gujarat riots was a three-day period of communal violence in the state of Gujarat following the Godhra train massacre that killed Hindu pilgrims. This led to violence and mass killings of Muslims across the state. Best Bakery case involved the burning down of Sheikh's bakery along with the family who took refuge inside. This happened in Vadodara on 1 March 2002.
The fight of Citizens of Justice and Peace
Formed on 1 April 2002, the CJP was the response of a group of citizens from Mumbai to the Gujarat genocide. CJP is a co-petitioner along with Zakia Jafri seeking criminal trial of Narendra Modi, the then Chief Minister of Gujarat and the current Prime Minister of India and 62 other politicians and government officials for complicity in the Gujarat violence of 2002.
Controversies surrounding Teesta
Teesta was accused of pressuring Zaheera Sheikh, a key witness in the Best Bakery Case to make statement for transfer of case outside Gujarat. Teesta and her NGO were also accused of misappropriating funds meant for Gujarat riot victims. It was claimed that donations collected from national and international organizations in the name of providing assistance to the riot victims were not passed on.
The many turns to the funds embezzlement case
After receiving complaint against Teesta involving misuse of funds, Gujarat police filed a FIR against Teesta and her husband. Upon failure to get anticipatory bail from both the sessions court and the Gujarat high court, Teesta's counsel approached Supreme Court. The SC on 19 March 2015 referred the case to a larger bench after which a 3-judge bench was constituted in April.
Teesta's NGO license suspended for 6 months
The home ministry suspended the registration of activist Teesta Setalvad's NGO Sabrang Trust under the Foreign Contribution Regulation Act. It also issued a notice cancelling the FCRA registration of the NGO. The ministry cited reasons including, diversion of funds to non-FCRA registered entities; using foreign contributions for purposes other than for which they were received and mixing its FCRA and domestic contributions.
No foreign funds for Setalvad's Sabrang Trust
Activist Teesta Setalvad's Sabrang Trust's permanent registration was cancelled by the Modi government under the Foreign Contributions Registration Act, 2010. The NGO cannot receive foreign funding but continue operations with domestic funds. The Centre cited 6 violations charging Setalvad for the diversion of foreign funds to activities prohibited under the Act. The NGO said that the charges displayed a complete non-application of mind.
Teesta Setalvad guilty of spreading hatred: HRD Panel
Former HRD Minister Smriti Irani in 2015 had created a 3-member panel for investigating complaint-based allegations against NGO Sabrang Trust. The committee in its report claimed that Teesta Setalvad is responsible for "hatred-filled, disharmony-spreading, ill-will generating, enmity-creating explosive writings." The panel consisted of Supreme Court lawyer Abhijit Bhattacharjee, Gujarat Central University Vice Chancellor SA Bari and a Gaya Prasad, a ministry official.
Setalvad siphoned off NGO funds: Cops
Gujarat police said they have collected evidence that shows Teesta Setalvad and her husband siphoned off Rs.3.85 crore for "personal use" from the Rs.9.75 crore in donations received by their NGO. Police officers prepared an affidavit detailing non-cooperation by Setalvad and her NGO in the investigation. The Gujarat HC canceled their anticipatory bail plea after the SC restrained police from arresting the couple.
Teesta Setalvad, spouse chargesheeted for FCRA violation
Activist Teesta Setalvad and her husband Javed Anand were chargesheeted by the CBI for violating foreign fund regulations. Their company, Sabrang Communications and Publishing Pvt Ltd (SCPPL) too has been accused of accepting foreign contributions without mandatory registration or prior permission under the Foreign Contribution Regulation Act (FCRA), 2010. The accused have been directed to present themselves in a Mumbai Court on 3rd February.