AAP's team of engineers designed demo EVM, says party
AAP's team of engineers designed demo EVM, says party
Written by
Gaurav Jeyaraman
May 11, 2017, 03:18 pm
2 min read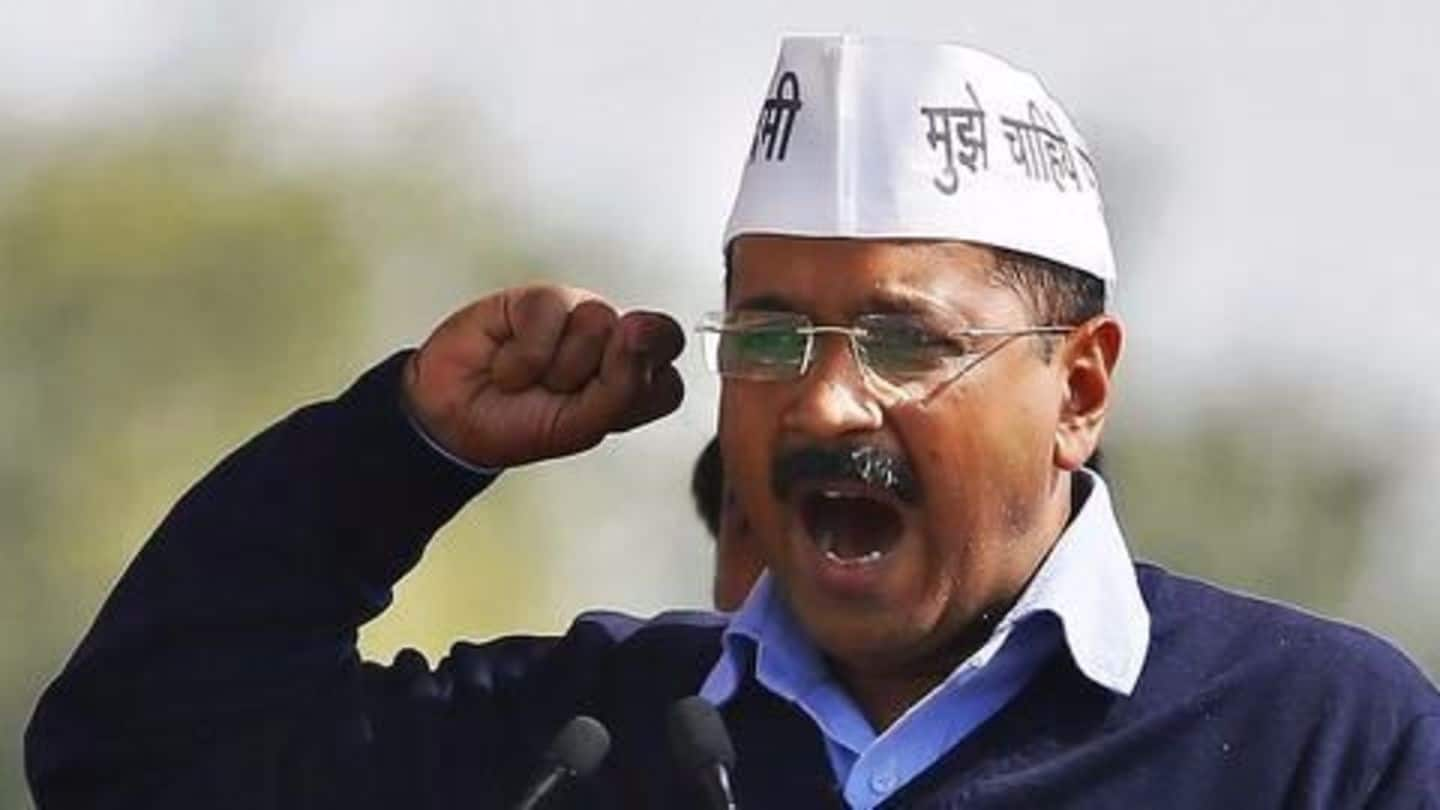 Amid questions on from where the AAP acquired an EVM for demonstration, it clarified that the demo machine had been assembled by its own team of engineers. The party said it would participate in EC's all-party meet on May 12 and then decide on its next course of action regarding alleged EVM tampering. Meanwhile, party members protested in front of the EC office.
High drama as AAP "demonstrates" EVM tampering
The Delhi Assembly witnessed high drama as the Aam Aadmi Party convened a special session to demonstrate how electronic voter machines are being tampered with. Opposition parties including the Congress and the TMC were present during the demonstration in the gallery of the assembly. Meanwhile suspended AAP member Kapil Mishra sought an appointment with the CBI over alleged corruption in the Kejriwal government.
AAP MLA Saurabh Bhardwaj brought a prototype of the EVM machine and reset it to show that it is at its default setting. He said a list of "secret codes" are used to divert votes to a particular party. He showed how these codes were entered and how they manipulated the voting. He concluded that all EVMs can be tampered in the same way.
Where did AAP get the EVM from?
It is yet unclear where AAP procured the EVM machines. It is also unclear where they got the "secret codes" from and whether the Election Commission was involved. The EC clarified that it won't vouch for the security of any EVM that left its premises.
AAP hacks EVM, but it is not a real EVM
The Election Commission has refused to vouch for the authenticity of the EVM machine, which AAP MLA Saurabh Bharadwaj "hacked" in the assembly. Bharadwaj himself said that the machine was similar and not the same as the EVMs used for voting by the Election Commission. This puts a damper on Arvind Kejriwal's plans to uncover another "national conspiracy."