PM Rajiv Gandhi assassination- Nalini Murugan moves UNHRC for release
PM Rajiv Gandhi assassination- Nalini Murugan moves UNHRC for release
Written by
Akriti Asthana
Edited by
Sripriya Yegneswaran
May 25, 2017, 06:04 pm
3 min read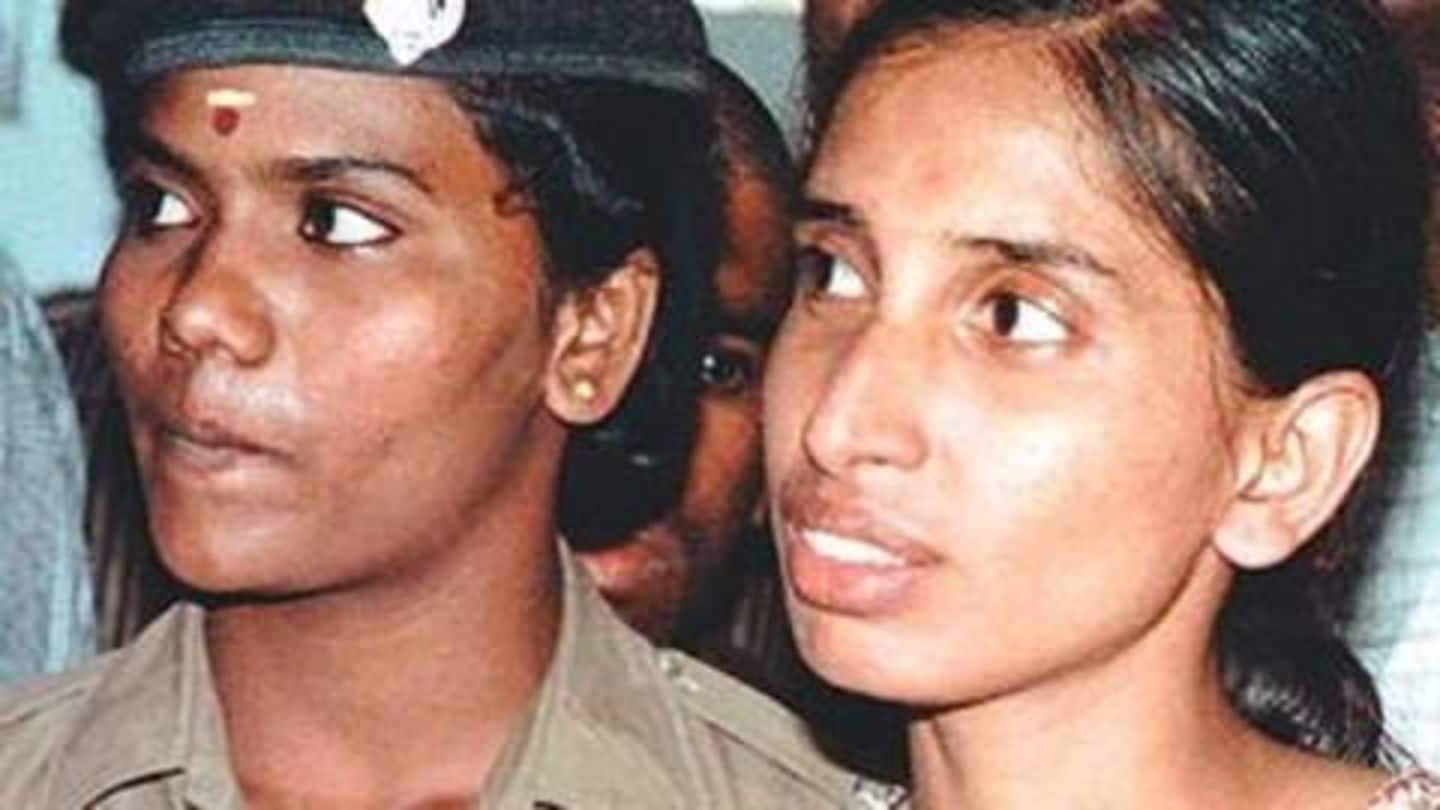 Nalini Murugan, convicted for the assassination of former PM Rajiv Gandhi, has moved the UNHRC seeking release from prison. In her petition, she alleged she was a victim of government discrimination, since "I had become eligible to be released from prison as early as in 2001". In 2014, the SC commuted death sentences for three of seven convicts to life imprisonment.
Woman detonates explosives, kills Gandhi
Rajiv Gandhi was attending a meeting in Sriperumbudur, Tamil Nadu on 21 May 1991, when he was assassinated. A woman greeted Gandhi and detonated a belt with explosives killing him and 25 others. Later in June, the killers were identified and arrested. They were sentenced to death in January 1998 by a Special Court.
The convicts in Rajiv Gandhi's case filed a petition and this was taken up to the President. Santhan, Murugan, Perarivalan and Nalini, the chief assassins were in confinement until 2000 after which their mercy plea was rejected. The Madras court, however, commanded a stay order over their death in 2011. Tamil Nadu Government then sent a petition to grant mercy for the killers.
SC commutes death sentence
The Supreme Court commuted the death sentences of the assassins to life imprisonment. The court also stated that the convicts could be freed if the Tamil Nadu Government granted a remission. The Supreme Court rejected the Central Government's request to grant death sentence to the killers. It was also stated that delays in execution was a reason for the commutation.
Rajiv Gandhi's assassins' life imprisonment upheld
The Supreme Court rejected the Central Government's plea and commuted Rajiv Gandhi's killers' death sentence to life imprisonment. The Centre had announced that SC could not show mercy in the issue and should uphold the death sentence. The Centre's announcement was in contrary to the Tamil Nadu Government's plea to set the convicts free from gallows and grant remission to the life imprisonment.
Madras HC rejects Rajiv Gandhi assassin's plea for premature release
In July'16, Justice Sathyanarayana declined to entertain Rajiv Gandhi assassin Nalini's plea for early-release, invoked under Article 161 of the Constitution. He stated that until the pending writ petition reaches finality in the SC, he cannot ask the state government to consider her representation. Last year, the SC had ruled that the Centre had primacy over states' right to offer remission in such cases.
Rajiv Gandhi assassination: SC seeks status of probe on conspiracy
The SC asked for a status report from the CBI on the investigation of the larger conspiracy behind former PM Rajiv Gandhi's assassination. A.G. Perarivalan, one of the convicts, alleged the CBI wasn't conducting a proper probe as top officials were involved in the assassination conspiracy. Additional Solicitor General Maninder Singh said it was taking time as some of the accused were outside India.