Gujarat government announces 10% reservation for economically backward
Gujarat government announces 10% reservation for economically backward
Written by
Vaneet Randhawa
Apr 29, 2016, 03:18 pm
3 min read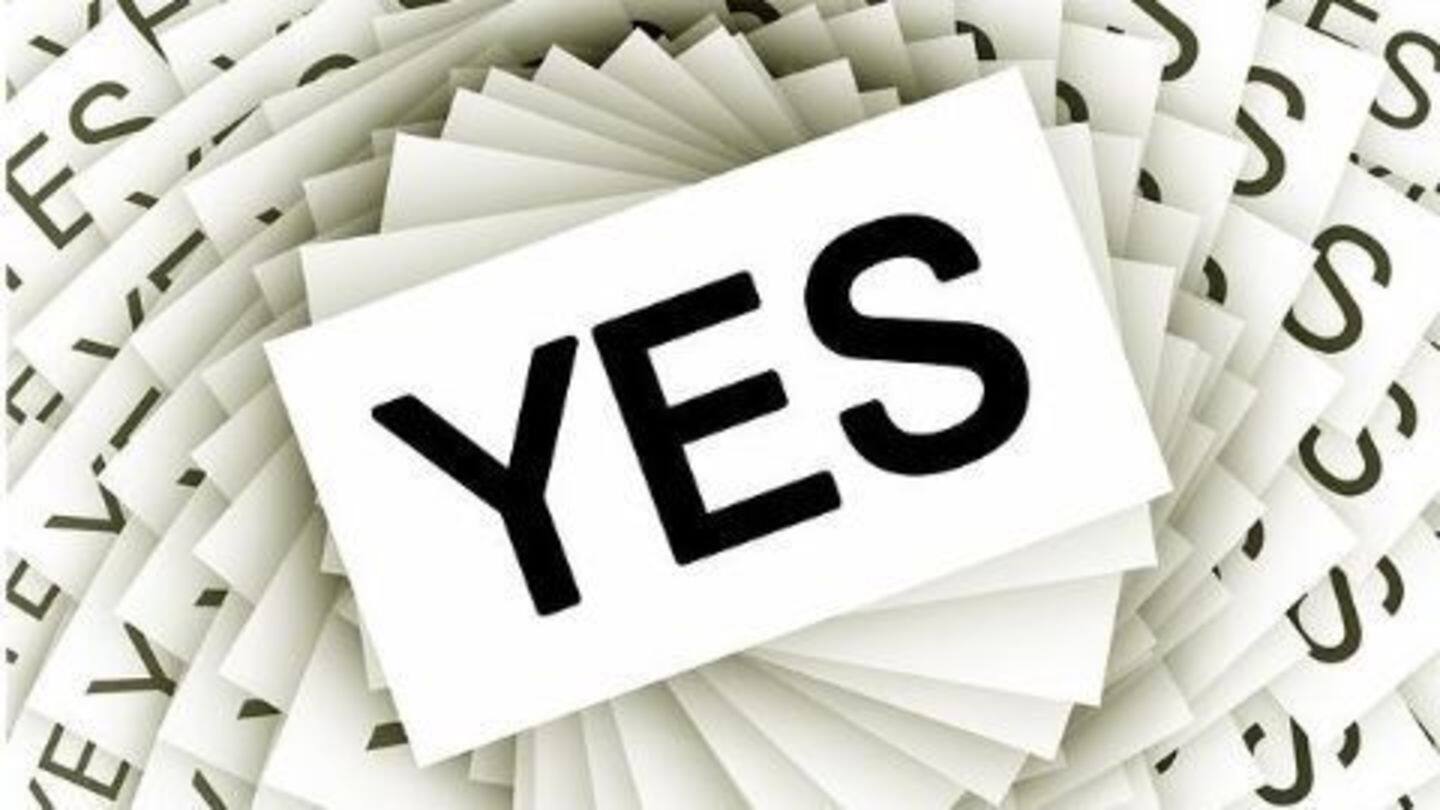 The Gujarat government announced a 10% reservation for the "economically backward in the general category" which also includes the Patel community. The announcement came after widespread Patidars protests in Gujarat. CM Anandiben Patel said the decision had been taken in a meeting with party national President Amit Shah. The government will officially announce the reservation Ordinance on the Gujarat foundation day on 1st May.
The Patidar reservation row
The Patidars stir caught political attention in August 2015 when 7 people were killed and Rs.40 crore worth public property destroyed in Gujarat. The Patidars have been demanding reservation for the Patels under the Other Backward Classes section in educational establishments and government jobs. The face of the quota agitation- Hardik Patel has been in jail since October 2015 on sedition and rioting charges.
'Jail bharo' campaign demanding Hardik Patel's release
The Patidar Anamat Andolan Samiti, leading the reservation stir, called for a fill-the-jails campaign to seek the release of Hardik Patel.
Patidar quota rally turns violent: Arrests in Surat, Mehsana
The police and Patidar reservation protesters clashed in Mehsana. Almost 24 people were hurt in Mehsana, where the policemen used tear-gas and batons to prevent almost 25,000 Patel protesters from advancing to the city prison in a 'jail bharo' or 'fill jail" stir. 500 people were arrested in Surat. Mehsana District Collector Lochan Sehra said that the protesters had no permission for the rally.
Hardik Patel's mentor injured in the clashes
Lalji Patel, the mentor of jailed OBC quota agitation leader Hardik Patel, was among those hurt in the clashes at Mehsana with the police personnel.
Curfew in Mehsana after 'jail bharo' programme turns violent
The administration imposed a curfew and stationed the Border Security Force (BSF) in Gujarat's northern town of Mehsana after the 'jail bharo' plan by the protesting Patidar (Patel) leaders turned violent. Mobile-internet services were suspended in Gujarat. The Hardik Patel-led Patidar Anamat Andolan Samiti (PAAS) and the Lalji Patel-led Sardar Patel Group (SPG) Patidar reservation movement groups came together to demand a Gujarat bandh.
Anandiben asks people to maintain peace, Congress demands resignation
Responding to the surge of violence, Gujarat CM Anandiben Patel said: "Our government is for the people and not for agitators." She requested the people to maintain peace and harmony and not get carried away by rumours. Meanwhile, the opposition Congress has asked for CM Anandiben to resign. Congress leader Arjun Modhwadia said "the government has failed in the state".
Curfew lifted, mobile internet still banned in Mehsana
The Gujarat administration ended the curfew imposed upon the Mehsana region. However, the restriction on mobile internet services in five districts – Ahmedabad, Surat, Rajkot, Mehsana and Banaskantha was to continue. Transport to routes – especially to the Patidar-dominated areas was crippled (4 buses were torched on Sunday). A 27-year-old Bhavin Mansukh Khunt committed suicide "as a mark of protest" by consuming poison.