Shoe hurled at Punjab CM Badal
Shoe hurled at Punjab CM Badal
Written by
Shiladitya Ray
Jan 11, 2017, 06:07 pm
3 min read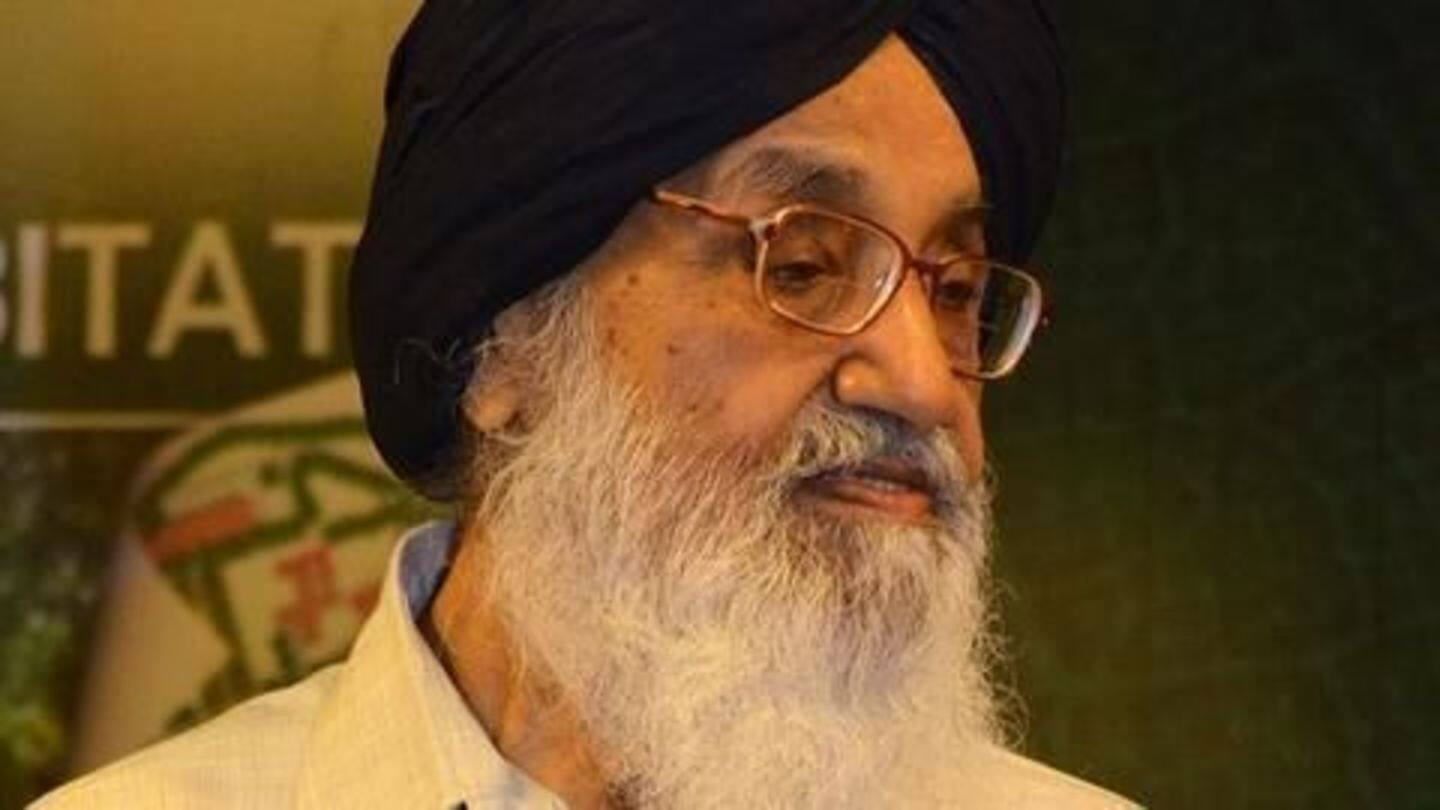 A shoe was hurled at Punjab Chief Minister Parkash Singh Badal at a public meeting in Bhatinda; the perpetrator identified as Gurbachan Singh, hurled a shoe at the CM while he was speaking about reforms. Sources said he was angry at government inaction in the recent sacrilege cases. Punjab Deputy CM Sukhbir Singh Badal said police have arrested Gurbachan Singh.
Rahul Gandhi narrowly escapes shoe attack
While travelling in an open vehicle through the town of Sitapur in Uttar Pradesh today, Rahul Gandhi narrowly dodged a shoe. Hari Om Mishra, the shoe-thrower, was apprehended. Rahul Gandhi blamed the attack on the BJP and RSS. While Mr. Gandhi counts his lucky stars, we take a look at other such incidents.
Hari Om Mishra's justification
Hari Om Mishra justified his attack on Rahul Gandhi, saying, "The Congress has left the country in the dumps in the past 60 years. I have been a journalist for two years and I know what were they doing when they were in power."
It all started with George W. Bush
Perhaps the most famous shoe-throwing incident of our times is the 2008 George W. Bush incident. While on a surprise visit to Iraq, President Bush was in a news conference when Iraqi journalist Muntadar al-Zaidi hurled not one, but two shoes at him. Reportedly, the President had to duck to avoid getting hit on the face. al-Zaidi was immediately apprehended by security.
al-Zaidi's loving words to George W. Bush
Iraqi journalist al-Zaidi hurled the first shoe at George Bush, saying, "This is a farewell kiss from the Iraqi people, you dog!". While throwing the second shoe, al-Zaidi shouted, "This is for the widows and the orphans and all those killed in Iraq".
A list of Indian shoe-victims
India has seen its share of shoe-victims over the years. Inspired by the shoe thrown at U.S. President George Bush, in 2009, a journalist named Jarnail Singh threw a shoe at the then-Union Home Minister P. Chidambaram. Following suit, the chairman of Jindal Steel, Naveen Jindal, BJP veteran L.K. Advani, the then PM Manmohan Singh, Haryana CM Bhupinder Hooda joined the club in 2009.
AAP's Lok Sabha candidate
The Aam Admi Party (AAP) fielded none other than P. Chidambaram's nemesis, Jarnail Singh, as their West Delhi candidate for the Lok Sabha elections of 2014.
Other notable shoe-throwing incidents
In 2009, the then-Chinese Premier Wen Jiabao, while delivering a lecture in Cambridge University, had a shoe hurled at him by a German student. In 2010, former UK Prime Minister Tony Blair had eggs and shoes hurled at him in Dublin. In 2014, current U.S. Presidential candidate Hillary Clinton had a shoe thrown at her by a female protester in Las Vegas.
Now Kejriwal, Raghubar Das join shoe-victim club
Delhi CM Arvind Kejriwal had a shoe hurled at him while addressing a public meeting at Rohtak; however, the shoe missed the target and the thrower, a local youth, was apprehended and handed over to police. Jharkhand CM Raghubar Das was attacked by protesters hurling shoes and waving black flags, who were against the government's recent amendment of certain local laws.