Sasikalaa, OPS factions face off for RK Nagar
Sasikalaa, OPS factions face off for RK Nagar
Mar 23, 2017, 12:45 pm
3 min read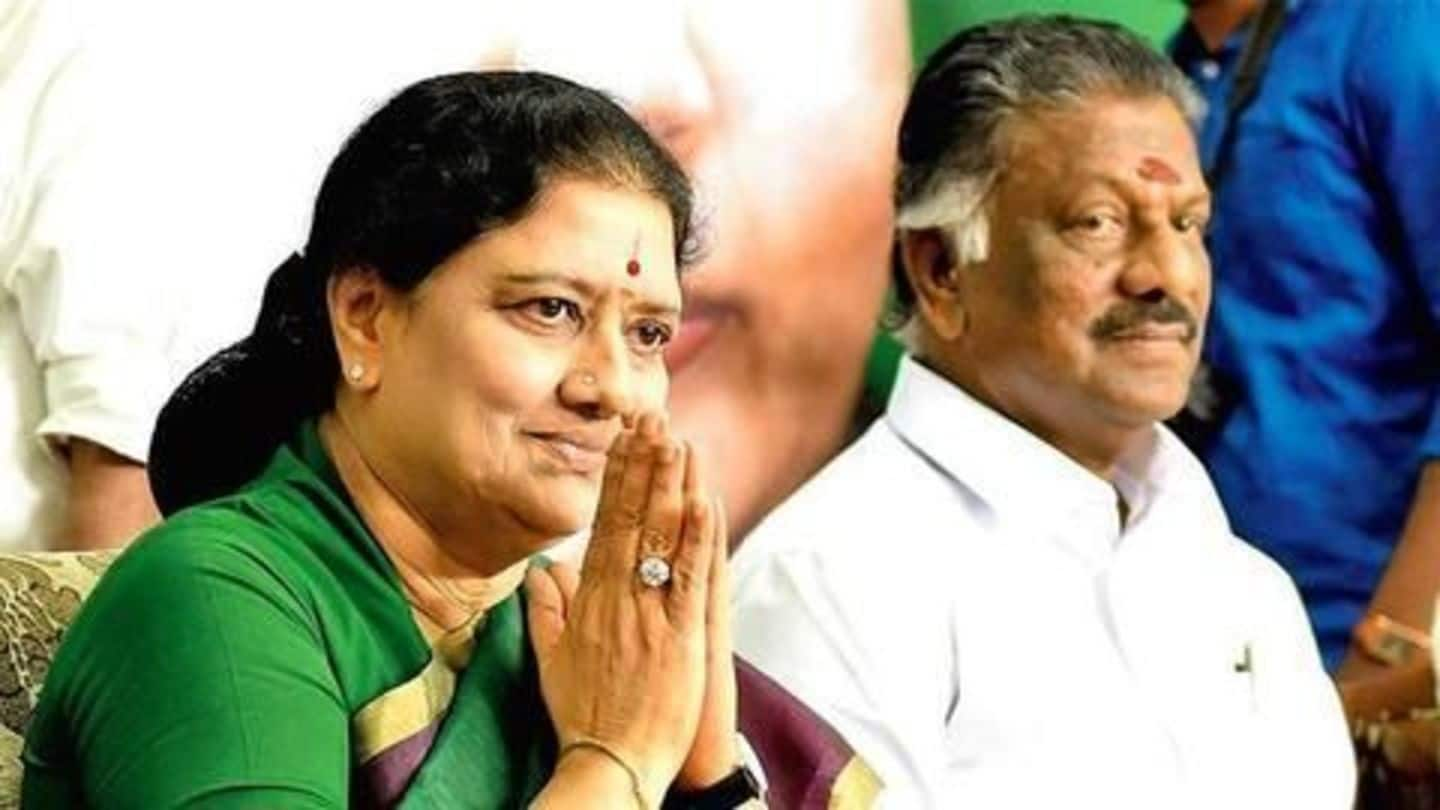 The Panneerselvam and Sasikalaa camps are set to face for the RK Nagar polls. Sasikalaa registered her party under the name AIADMK Amma, while OPS registered under the name AIADMK Puratchi Thalaivi Amma. The EC froze the two leaves symbol, prohibiting both factions from using it. AIADM Amma is represented by a hat symbol, while AIADMK Puratchi Thalaivi Amma is represented by an electric-pole.
Who is Sasikala Natarajan?
It was in the 1980s when Sasikala Natarajan first met late Jayalalithaa, the former Chief Minister of Tamil Nadu; Jayalalithaa was a functionary in the AIADMK party. They met through Sasikala's husband Natarajan, a Public Relations officer with the State Information Department. The two became family when Jayalalithaa adopted Sasikala's nephew Sudhakaran as her foster son. Jayalalithaa threw him a lavish wedding in 1995.
O Panneerselvam: Jayalalithaa's right-hand man
O Panneerselvam dived into politics in the year 1996, when he became the chairperson of Periyakulam municipality in the Theni district. He has been recognized as the late Jayalalithaa's right-hand man since 2001. He has held notably important folios like Finance and Public Works and Prohibition and Excise. He is known to be a staunch loyalist of the former Chief Minister.
SC convicts Sasikala in disproportionate assets case, won't be CM
AIADMK general secretary Sasikala has been convicted by the Supreme Court in more than a decade old disproportionate assets case. Sasikala will be taken into custody to serve out the remaining quantum of her 4-year jail term. Due to her conviction, Sasikala will no longer be able to become the chief minister of Tamil Nadu.
TN Governor invites Palaniswami to be the Chief Minister
On Thursday, Tamil Nadu Governor Vidyasagar Rao invited the legislature party leader of AIADMK, Edapaddi K Palaniswami to form the government of Tamil Nadu. Palaniswami is expected to be sworn in as the Chief Minister today evening. On Wednesday, Palaniswami had told Governor Rao that 124 MLAs backed him for TN's Chief Minister. The floor test is scheduled to take place within 15 days.
Team OPS dismiss Sasikala from AIADMK
AIADMK presidium chairman E Madhusudanan has sacked Sasikala, her deputy T T V Dinakaran and another relative S Venkatesh from the party, citing Sasikala's high-profile criminal background. He asked party workers to sever all ties with the three. The decision comes ahead of the trust vote in the TN assembly. Madhusudanan joined Panneerselvam recently, after having a change of heart.
Palaniswami wins trust vote in Tamil Nadu assembly
Edappadi Palaniswami, leading the pro-Sasikala faction of the AIADMK, won the floor test with 122 MLAs voting for him and 11 against. DMK MLAs including M.K. Stalin were evicted from the assembly during the process. The development paves the way for Palaniswami to become chief minister, putting at rest the days-long battle between Sasikala and rebel O. Panneerselvam.
AIADMK symbol suspended by Election Commission
AIADMK's 'two leaves' party symbol was frozen by the Election Commission after two factions led by O Panneerselvam and K Palaniswamy each claimed it ahead of the RK Nagar by-poll. Both groups have been directed to pick new names and symbols for their parties and inform the Election Commission by 10 am on Thursday. Neither party will be allowed to call themselves 'AIADMK.'