18 MLAs backing Dhinakaran disqualified from the TN Assembly
18 MLAs backing Dhinakaran disqualified from the TN Assembly
Sep 18, 2017, 11:56 am
2 min read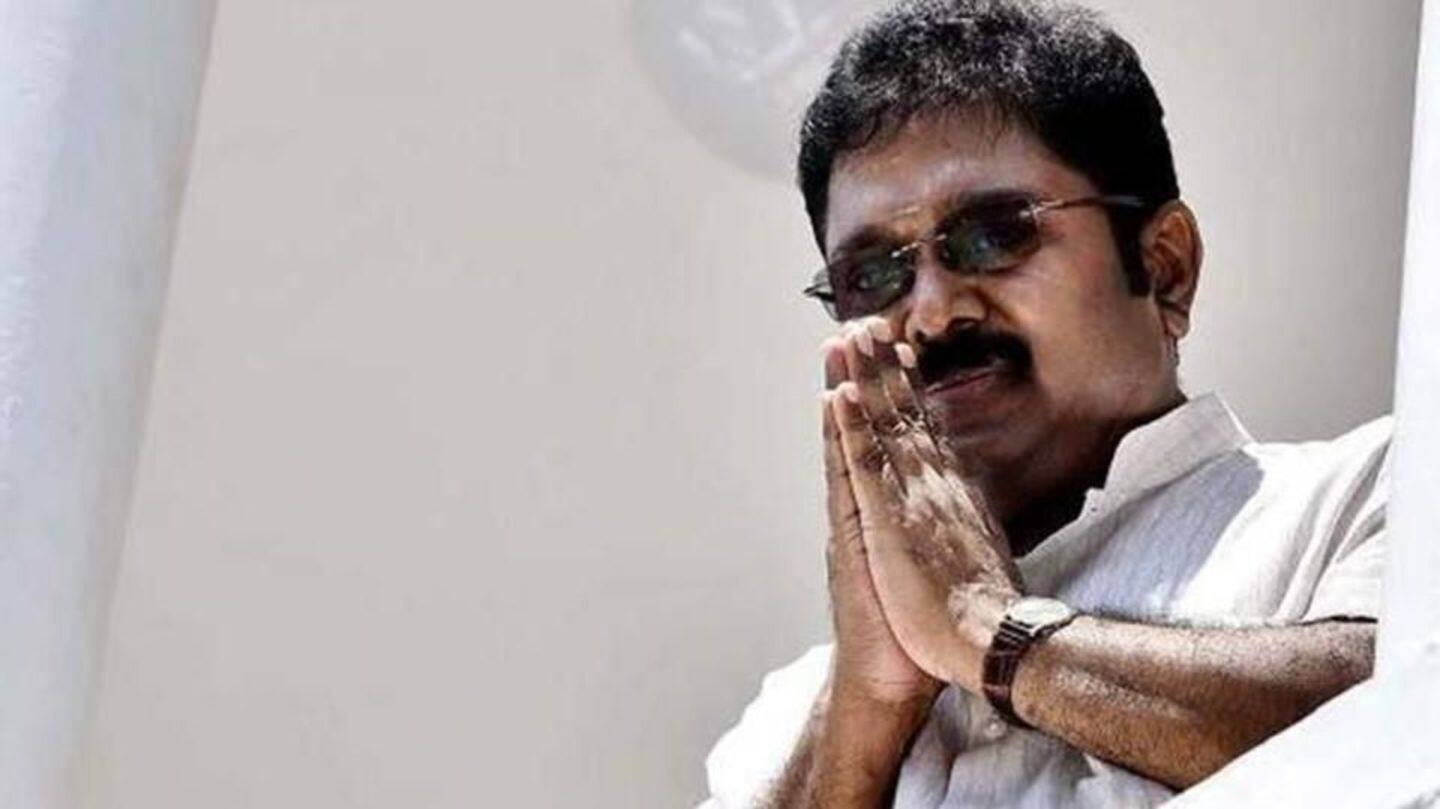 Eighteen MLAs backing AIADMK rebel Dhinakaran have been disqualified with immediate effect from the Tamil Nadu Assembly. The disqualification was based on the 1986 Tamil Nadu Assembly Members Anti-Defection Law of the state Assembly. After Dhinakaran was suspended as deputy general secretary, he had claimed the support of 21 MLAs who he said will vote against the CM in case of a confidence vote.
TN's political drama continues: DMK's Stalin demands immediate floor test
Tamil Nadu's opposition led by DMK's working president MK Stalin met the TN Governor Vidyasagar Rao to appeal for a floor test in the house. This is after rebel AIADMK leader TTV Dhinakaran's group decided to withdraw its support to the faction led by CM Palaniswami and O Panneerselvam. So, what exactly is happening in Tamil Nadu? We elaborate.
DMK's Stalin said that he will take the "legal resort" and seek "people's mandate," if no action is taken. The opposition has sought the Governor's intervention. The Governor on August 31 clarified that this is AIADMK's internal matter, so the law does not permit him to intervene. Stalin claimed his campaign was not to seek power but to "safeguard the self-respect" of TN's people.
The present distribution of seats in TN Assembly
Presently, TN's 234 member Assembly is distributed in the following manner. One seat belonging to Jayalalithaa is vacant. The AIADMK has 134 MLAs (excluding the speaker). Of these 19 MLAs belonging to Dhinakaran's faction met the Governor on August 22 and expressed non-confidence in the present CM. The opposition DMK has 89 seats and its allies Congress and Muslim League have eight and one seat respectively.
Why did this step become necessary?
This confidence vote became necessary after sidelined AIADMK deputy chief TTV Dhinakaran said that though only 19 MLAs had openly expressed dissatisfaction against the CM, he allegedly had support of 27 and considering the "sleeper cells", this number could reach 40. Stalin claimed that with the support of 114 MLAs in the house, 119 MLAs are against the CM. This necessitates a majority vote.
What does the future entail?
It is likely that Dhinakaran does not wish to dislodge the AIADMK from power. He continues his fight by creating internal strife in the party to gain the party's leadership. BJP allegedly orchestrated CM Palaniswami and Panneerselvam factions' merger to make in-roads in TN. However, these developments may hit BJP's TN ambitions. Presently, unless the CM clarifies his numbers, this unrest may continue.