Those who respect cows don't resort to violence: Mohan Bhagwat
Those who respect cows don't resort to violence: Mohan Bhagwat
Sep 18, 2017, 03:47 pm
2 min read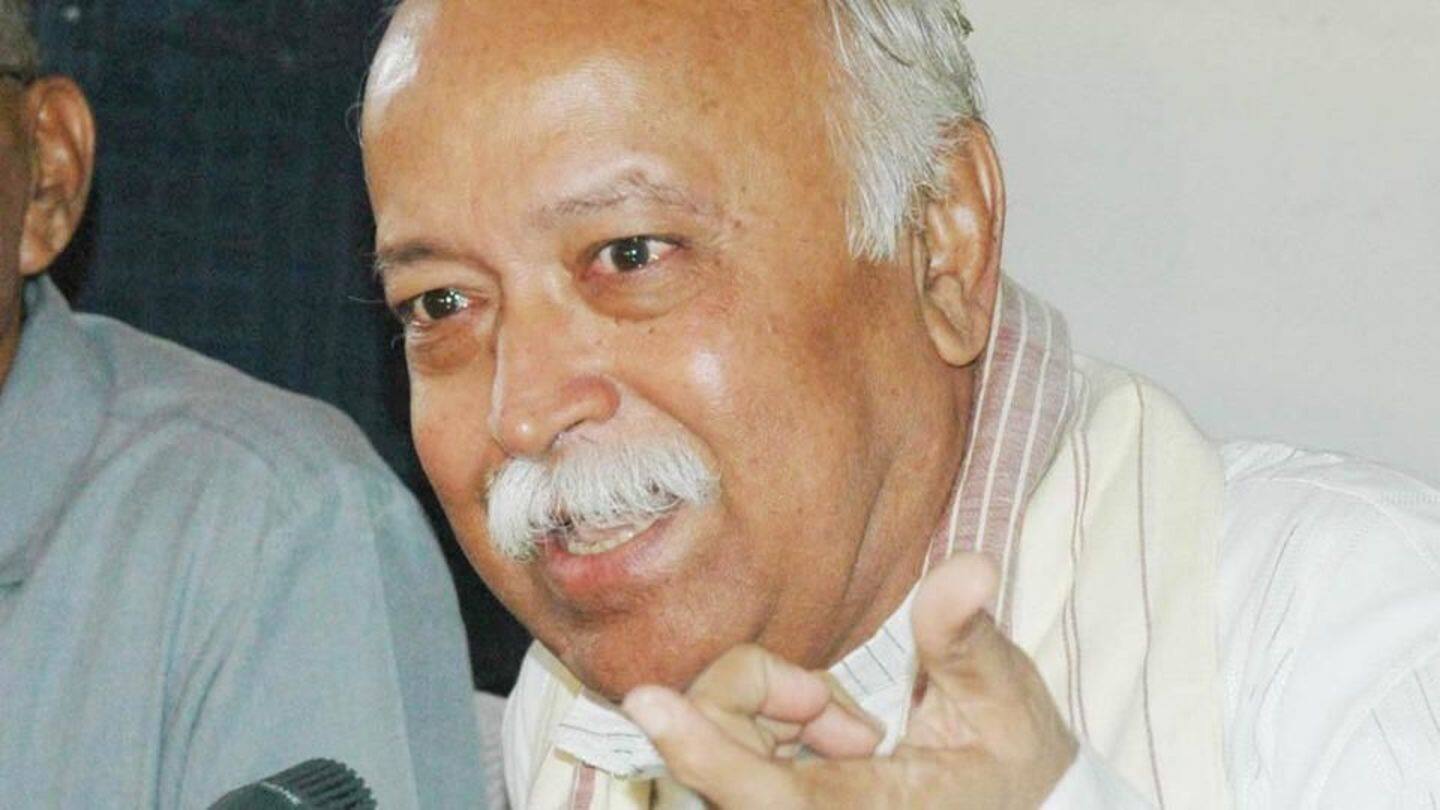 RSS chief Mohan Bhagwat has condemned incidents of cow vigilantism, saying those who sincerely respect cows don't resort to violence at any cost, "even if their sentiments are deeply hurt". On a question asked by a volunteer at a meeting near Jaipur, he said rearing of cows is also financially beneficial for people. What do Indian leaders have to say on cow vigilantism? Read here.
Modi has condemned 'gau raksha', requested files on 'vigilantes'
PM Narendra Modi has denounced the activities of gau rakshaks several times. "Killing people in the name of 'gau bhakti' isn't acceptable. This isn't something Mahatma Gandhi would approve," he has said. Calling such people 'anti-social elements', Modi requested for dossiers on 'vigilantes' to bring them to justice. "Constitution teaches us (cow protection's) importance. But do we get the right to kill a human?"
VHP meanwhile demands 'gau rakshak' helpline
Modi's comments were met with rebuke from Hinduism-based groups including VHP. Party president Pravin Togadia attacked the PM's directives on making dossiers and said it showed 'racial profiling' of Hindus. Togadia extended "support" to gau rakshaks and said would ensure they are protected from 'racially-motivated' notices of the government. He even demanded a 24/7 'gau rakshak helpline' for cow protectors.
Baba Ramdev: Terror in the name of Gau Raksha unnecessary
According to Ramdev Baba, it is essential to stop those who spread terror and unrest in the name of cow protection. He states that cows shouldn't be associated with religion as they came into this world long before religion. He also suggests that the government should include 'gaushala' policies at both state and central levels and that money should be invested in cow protection.
What does the apex court have to say?
The SC has directed the Centre and states to take action against any kind of violent 'vigilant' acts by people, especially in the name of 'gau raksha'. The statement came during a hearing on a petition seeking action against cow vigilantes who committed atrocities on minorities. The petition said the "menace" is spreading communal disharmony. It said such groups should be banned.