Police arrest Lekhi, BJP MLAs for trying to enter Basirhat
Police arrest Lekhi, BJP MLAs for trying to enter Basirhat
Written by
Anupama Vijayakumar
Jul 08, 2017, 03:29 pm
3 min read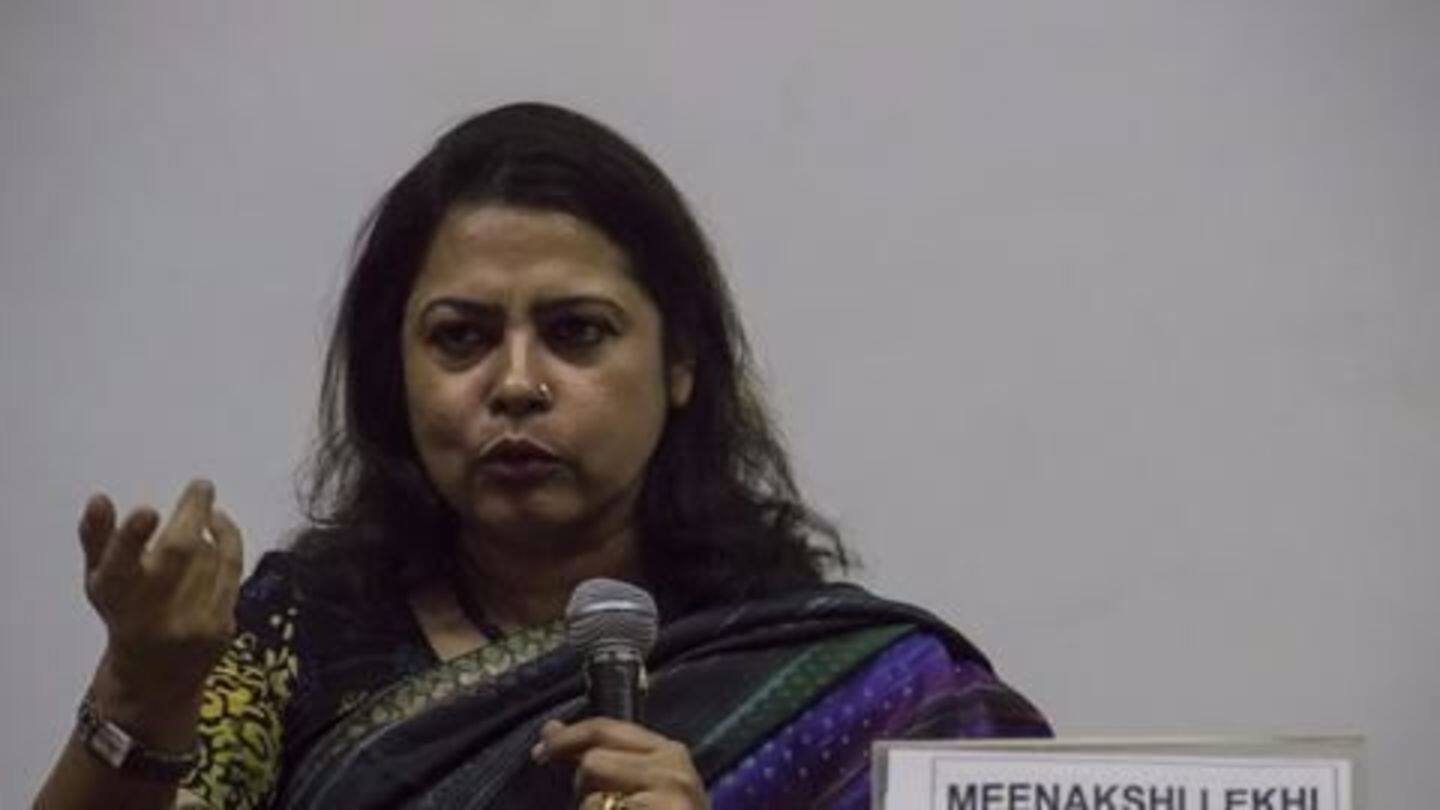 BJP leaders including Meenakshi Lekhi, Om Mathur, Satyapal Singh were arrested by the police as they tried to enter violence-hit Basirhat. The BJP leaders were stopped near the airport by police citing prohibitory orders in different parts of Basirhat which was scarred by communal clashes this week. On Friday, the state government did not allow CPI(M) and Congress members to travel to Basirhat either.
West Bengal Communal violence: Paramilitary deployed, Internet services suspended
In a bid to control communal violence in West Bengal's Basirgat region, CM Mamata Banerjee has ordered to suspend Internet services in the state. The state government has issued a slew of prohibitory orders and deployed paramilitary forces to keep violent Hindu-Muslim clashes, that erupted out a class 11 student's 'blasphemous' Facebook post, in check. Let's see what's happening on the ground!
What has happened so far?
The clashes were triggered by a class 11 student's Facebook post on Prophet Mohammad, considered 'blasphemous' by Muslims. Although the student has been arrested, a frenzied mob of Muslims called for the perpetrator to be lynched and burned shops, houses, and police vehicles and also blocked railway tracks. Centre recently rushed in 400 paramilitary troops after violence broke out in areas around Kolkata.
The violence erupted in the Baduria and Swarupnagar areas in the Basirhat subdivision, located about 20 km from the West Bengal border and about 70 km away from Kolkata. Violence has also spread to surrounding areas including Ramchandrapur, Keosha market, Banshtala and Tentulia.
Mamata rakes up a political storm, blames BJP
Mamata has blamed BJP for triggering the violence. She accused West Bengal Governor Keshari Nath Tripathi of threatening her and of acting like a 'BJP block President'. She urged the warring communities to not walk into the 'trap' set up by BJP's provocations. The governor's office expressed surprise at the allegations and asked her "to ensure law and order by all means".
Basirhat clashes claim first casualty, fresh tension triggered
A 65-year-old man died in communal clashes at Basirhat, the first casualty in the incident. Paikpara resident Kartik Chandra Ghosh, a grocery shop owner, was allegedly stabbed multiple times by members of a different community on July 5. He succumbed to his injuries a day later. The same day, fresh violence was triggered. Police used tear gas and baton charged violent protesters.
Rupa Ganguly, others arrested while trying to visit violence-hit Basirhat
Police arrested BJP leaders Rupa Ganguly and Locket Chatterjee while they were attempting to make their way to violence-hit Basirhat. Earlier, a Left team led by MP Md Salim and another of the Congress were also restrained from reaching the spot. After violence erupted again a day before, cops held extensive meetings with agitated Hindu communities, bringing some bit of calm.
Does Mamata Banerjee have West Bengal under control?
The recent hike in number of communal riots in West Bengal points to increasing communal polarization in the state. Mamata denies the state's communal polarization, often driving people to extremes and seems to get defensive when questioned her handling of law and order. Disruption of normal life is becoming routine in the state, as seen during the Gorkhaland protests and is fuelling dangerous resentment.