Shankersinh Vaghela 'expelled from the Congress' ahead of his birthday
Shankersinh Vaghela 'expelled from the Congress' ahead of his birthday
Written by
Vaneet Randhawa
Jul 21, 2017, 03:48 pm
3 min read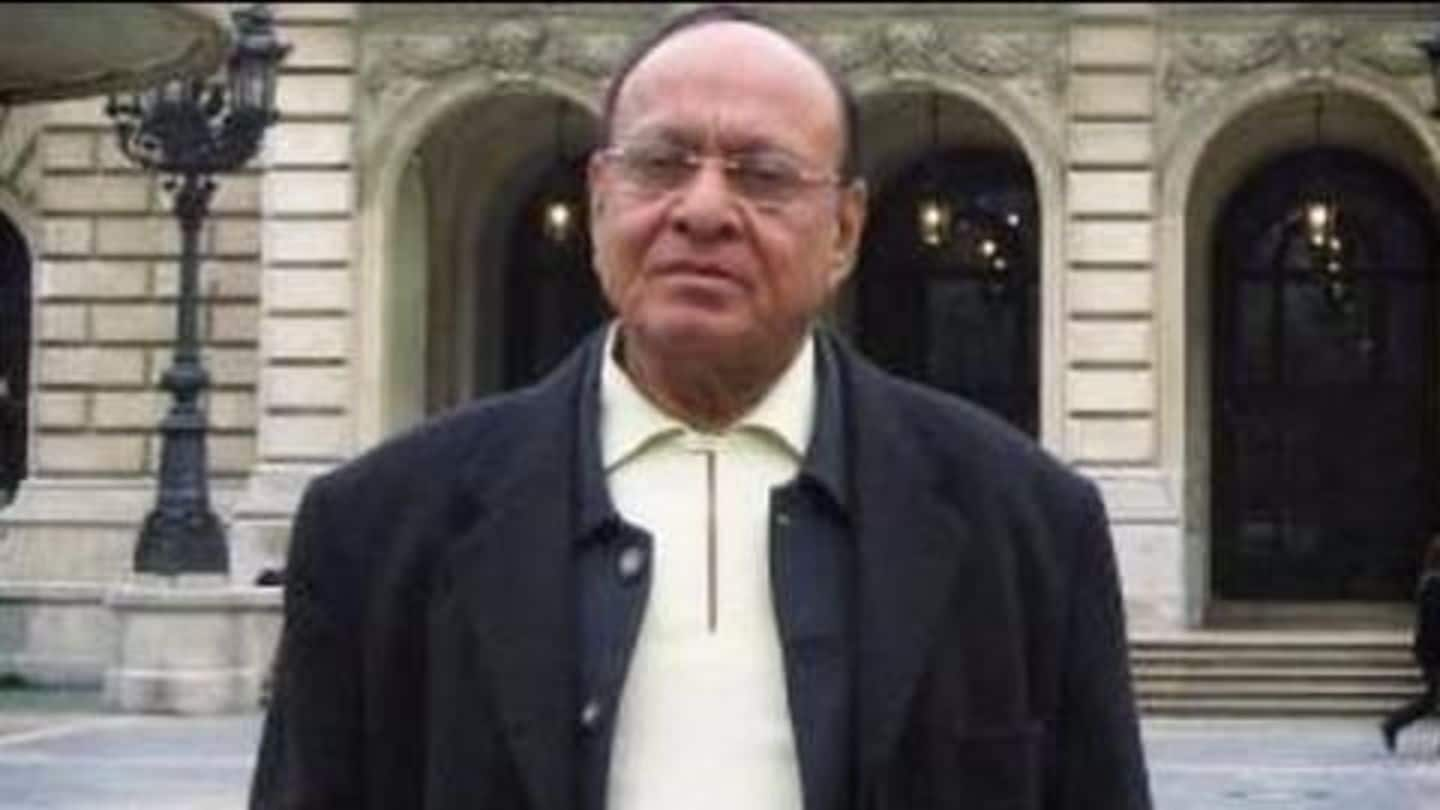 Former Gujarat CM Shankersinh Vaghela said on his birthday he had been "expelled from the Congress" a day ago. According to Vaghela, the party was worried he would say something controversial on his birthday celebrations. However, he doesn't plan to quit politics right now, he said. Speculations are rife that he might return to the BJP, which he left about 20 years ago.
Shankarsinh Vaghela: From BJP to Congress
Shankarsinh Vaghela was the main leader who helped the then BJP CM Keshubhai Patel to build BJP's organization in Gujarat. In 1996, he formed Rashtriya Janata Party after falling out with the BJP. He joined the Congress in 1998 and probably their only leader with a pan-state appeal. Of long, Vaghela has been pressurizing the Congress to declare him as the CM candidate.
Vaghela's exit could cost Congress dearly
Vaghela, also known as Bapu, is the tallest leader that Congress has at the moment. Congress high command's appointment of former Rajasthan chief minister Ashok Gehlot as the general secretary displacing Gurudas Kamat did not sit well with Vaghela. Rumors of his return to BJP due to resentment with the leadership's decision could lead to a vertical split within Congress.
Vaghela 'unfriends' Congress, is he reconciling with his ex?
In May, Vaghela 'un-followed' 30 of senior Congress leaders, including Rahul Gandhi, on Twitter. Moreover, he also deleted his tweets that critiqued BJP leaders before going 'missing' for a few days.
Vaghela says not joining BJP, will reveal plans on 24th
Vaghela silenced rumors claiming that he was not joining the BJP. Instead, he called out his supporters and asked them to gather in in a show of strength. He said he would reveal his future plans on 24 June after consulting with his friends. This is seen as the last straw by Vaghela into pressurizing the Congress leadership to declare him the CM candidate.
Gujarat: Vaghela hits out at Congress, hints at an exit
Senior Congress leader Shankersinh Vaghela lashed out at the Congress leadership for its lack of preparedness to combat the 2017 Gujarat assembly elections. Vaghela said he had been asking the Congress to do its homework but in vain. He said with factors like Patidar, Dalit, OBC unrest, the situation was favorable for Congress. He even hinted at an exit if Congress didn't take cognizance.
Vaghela poses stinging questions at Congress
Vaghela posed many stinging questions to the Congress-leadership. He asked if the Delhi leadership was even aware that the elections were due in December. He said that after the UP loss, the focus should be towards Gujarat strategy, however, the leadership was completely 'directionless'. He mentioned he would meet Rahul Gandhi and communicate his feelings. He also said Congress was headed towards a suicide.