AIADMK decides to expel Sasikala, Dhinakaran from the party
AIADMK decides to expel Sasikala, Dhinakaran from the party
Edited by
Vaneet Randhawa
Aug 28, 2017, 12:37 pm
3 min read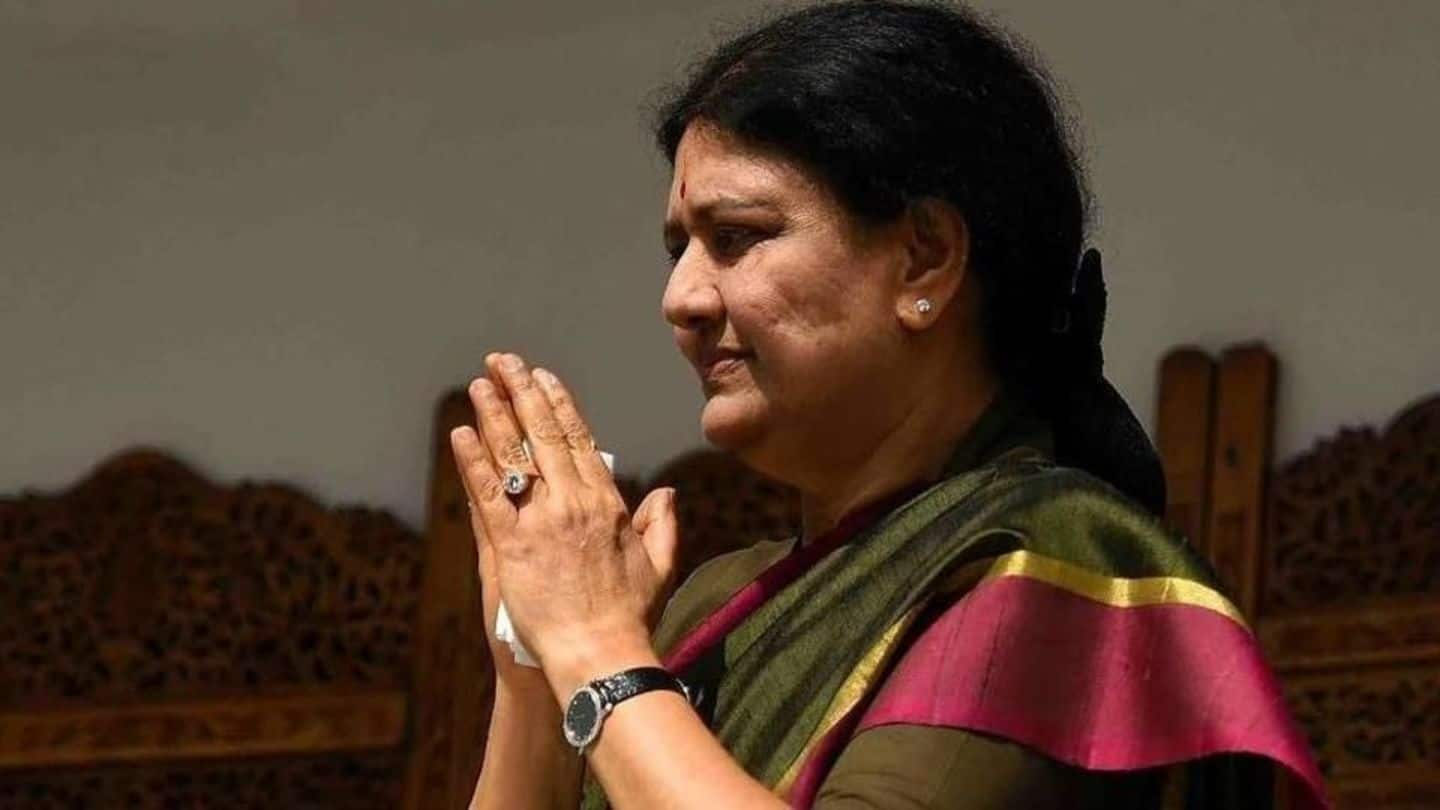 AIADMK has decided to expel general secretary VK Sasikala in accordance with O Panneerselvam's conditions for a merger. All appointments made by her will be scrapped. The party also decided to remove her nephew TTV Dhinakaran, former deputy general secretary. A formal announcement would be made soon. However, Dhinakaran says Sasikala has the support of 21 MLAs, which could cause the government to lose majority.
Events leading to a rift in the AIADMK
In Dec'16, after being hospitalized for over a month, Jayalalithaa died due to cardiac arrest. With her death, the control of the party's command came to Sasikala or 'Chinnamma'. She named Jayalalithaa's loyal understudy, Panneerselvam as Tamil Nadu's CM who later resigned. With this, Sasikala became Tamil Nadu's next CM before she was sentenced to jail by the SC. Sasikala's loyalist Palaniswami then became the CM.
OPS hits out at Sasikala, says was forced to resign
O. Panneerselvam had resigned as the CM after V.K. Sasikala was elected as the leader of the legislature party. However, he later told the media that Sasikala had forced him to quit. O. Panneerselvam claims Amma's soul had directed him to fight back. He won the support of 10 leaders of the party which included state legislators, creating a rift within the party ranks.
OPS unsubtly pins Jayalalithaa's murder on Sasikala
The OPS camp alleged that Jayalalithaa had been poisoned (which doctors had denied). They said that Amma's death was suspicious as access to her was controlled strictly by VK Sasikala.
OPS and EPS may have to merge to survive
The reasons for the OPS and EPS faction to merge are manifold. BJP is committed to supporting a reunited AIADMK and Modi meeting both factions was a clear sign of this. More importantly, Sasikala's nephew Dhinakaran (seen as her right-hand, flagged with corruption charges) showed that he had the support of 20 ministers recently, a number with which he could prove trouble for OPS and EPS.
Probe into Jayalalithaa's death ordered by Tamil Nadu government
On 17th Aug, the Tamil Nadu government announced the investigation into the late chief minister J Jayalalithaa's death by a retired judge. By doing so, they have ideally paved way for the merger of the AIADMK factions. Chief Minister Palaniswami also announced Jayalalithaa's Poes Garden residence would be made a government-run memorial for her.
AIADMK crisis: After months of feuding, OPS-EPS announce merger
After months of feud, the two AIADMK factions led by TN CM Edappadi K Palaniswami and O Panneerselvam have announced a merger. OPS, who took oath as deputy CM, will be the party coordinator, EPS the deputy coordinator. As both factions meet to decide on details, a call is expected to be taken on the "formal expulsion" of VK Sasikala and her kin.