Ringing Bells director Mohit Goel arrested for fraud
Ringing Bells director Mohit Goel arrested for fraud
Edited by
Gaurav Jeyaraman
Feb 24, 2017, 02:28 pm
3 min read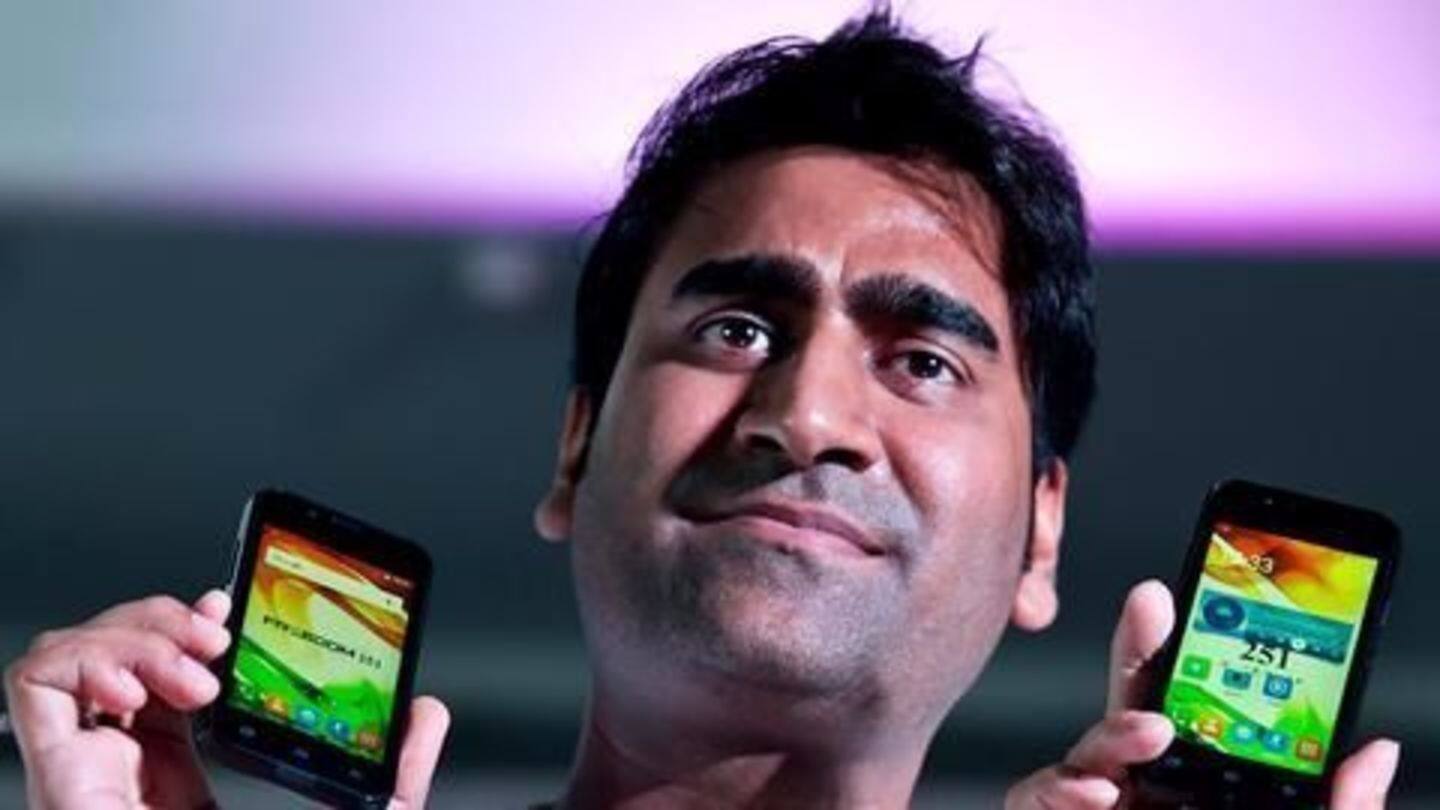 Director of Noida-based Ringing Bells, Mohit Goel was detained on allegations of fraud in Ghaziabad on Thursday. Goel was detained following an FIR filed by Ghaziabad-based Ayam Enterprises which accused Ringing Bells of defrauding it of Rs. 16 lakh. In February 2016, Ringing Bells had released Freedom 251, a smartphone priced at Rs. 251, claiming to be the world's cheapest smartphone.
Headquartered in Noida, Ringing Bells Pvt. Ltd. is one of the fastest growing smartphone companies in India. Established in 2015, the company aims to empower citizens located in even the remotest part of the country with the latest digital technology at an affordable price. The company produces smartphones at affordable prices. It currently offers 4 products, 3 smartphones and 1 power bank.
Earlier efforts to produce low-cost technology
In 2015, Datawind which produces Rs.2,500 Akash tablets had partnered with Anil Ambani's Reliance Communications to launch Rs.999 smartphones. However, the smartphone is yet to be made commercially available.
Huge market potential in India
India is one of the fastest growing smartphone markets in the world. In 2015, more than 100 million smartphones were shipped in India which is 28% higher than 2014. According to an American market research firm, International Data Corporation (IDC), India is set to become the 2nd largest market after China by 2017, when it is expected to overtake the US.
World cheapest smartphone to be unveiled today
Noida based company Ringing Bells is launching the world's cheapest smartphone Freedom 251. Priced at Rs.251, the phone costs less than a meal for two at an average restaurant. Defence Minister Manohar Parrikkar will launch the phone at an event in New Delhi on 17 Feb. The phone will be available from 18 Feb 2016- 6 am onwards on the company's website freedom251.com.
What are the features of Freedom 251?
The phone has a 4" touchscreen, 1 GB RAM and 1.3 GHz quad-core processor. Android's Lollipop 5.1 operating system allows most social-media apps such as Twitter, Youtube, etc to run. The phone has a memory of 8 GB which is expandable up to 32 GB (SD card may cost more than the phone!). It has 3.2MP back camera and 0.3MP front camera.
Ringing bells accused of 'fraud'
Ringing Bells has been accused of "fraud" and non-payment of dues by its customer service provider, a charge refuted by the smartphone company. Ringing Bell has accused the BPO company, Cyfuture, of having failed in handling the huge traffic of its customer calls. Cyfuture officials stated that they are planning to file a case of cheating and fraud against Ringing Bells.
The FIR against Ringing Bells
BJP MP Kirit Somaiya lodged an FIR against Ringing Bells, accusing the company of cheating and misleading the common man. However, on 8th April, 2016, the Allahabad High Court dismissed these claims as premature, and no coercive steps were taken against the company.
Ringing Bells starts delivering the Freedom251
Ringing Bells announced that it had started delivering the Rs.251 phones across India today. Ringing Bells director Mohit Goel said that of the 5000 units promised in the first phase, 2,240 phones would be delivered today and another 2000 tomorrow. These will be delivered in 5 states: Haryana, West Bengal, UP, HP and Uttarakhand. Goel said by 11 July all the orders would be completed.
Ringing Bells announces HD LED TV bookings on 15 Aug
Ringing Bells, the maker of the Freedom 251 smartphone, has announced that it would open bookings for HD LED TVs from 15 August, 2016. The company is offering the Freedom LED TV for Rs.9900 in a cash-on-delivery mode. In a statement, the company said the TV would have "a resolution of 1366×768, two HDMI and two USB ports."