Apple might lower MacBook prices in 2017
Apple might lower MacBook prices in 2017
Written by
Ramya Patelkhana
Edited by
Gaurav Jeyaraman
Nov 06, 2016, 08:00 am
4 min read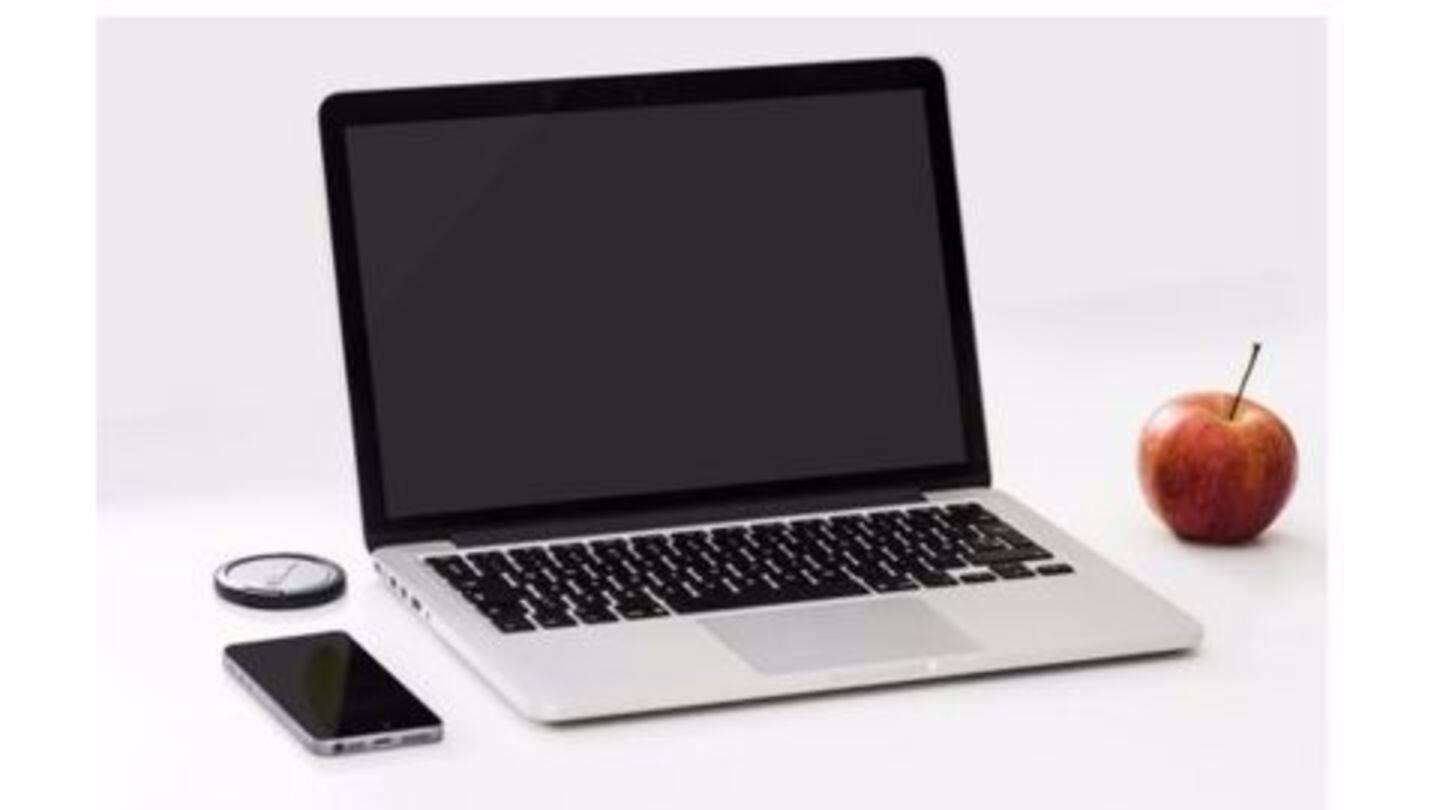 Apple analyst Kuo said Apple might reduce the prices of the MacBooks in mid-2017. In terms of specifications, Apple might get a hardware refresh, he prophesies that "Apple will come out with a 32GB RAM variant if Intel releases its Canonlake processors in time." Canonlake CPU with LPDDR 4 RAM which utilizes lesser power than the existing processors will be a welcome change.
Apple Inc. is a multinational technology company founded by Steve Jobs, Steve Wozniak and Ronald Wayne in 1976. Apple designs, develops and sells consumer electronics, software, and online services. Its hardware includes: Mac PCs, iPods, MacBooks, iPhones, iPads, Apple watches and software like: OSX, iOS, iTunes, Safari, iLife, iWork etc. iTunes Store, iOS App Store, Mac App Store and iCloud are Apple's online services.
MacBook is a laptop or notebook computer brand that is manufactured by Apple Inc. MacBooks were first launched in early 2006, but their consumer sales were discontinued in 2011 and educational sales in 2012. MacBooks were relaunched in 2015, which replaced the iBook series and the 12-inch PowerBook notebooks during Apple's PowerPC-to-Intel processor transition. MacBooks are known to be the best-selling Macintosh devices ever.
MacBook Air superseded MacBook
On 20 July 2011, Apple discontinued selling the MacBook after its successor MacBook Air superseded it effectively. Before discontinuing the MacBook, Apple slashed the prices of entry-level MacBook Air and MacBook Pro to improve their market.
MacBook family - three different laptops
Apple manufactures three kinds of laptops: the MacBook Pro, MacBook Air, and the MacBook. MacBook Pro is the high-end, most powerful model of the family. Macbook boasts of longest battery of the three, and MacBook Air is ultra-light and skinny. MacBook Pro is available in 13-inch and 15-inch variants, MacBook Air in 11-inch and 13-inch models and MacBook in the 12-inch variant.
Apple relaunches MacBook, the 12-inch notebook
MacBook (Retina Display) was relaunched in March 2015, which was available in silver, gold and space grey colors. It was 24% thinner than MacBook Air and weighed only a little over 900 grams, making it the lightest Mac ever made. The traditional MagSafe charging port was replaced with USB Type-C port and featured a fan-less logic board, making it the first fan-less MacBook.
Two MacBook Retina variants to choose from
Two variants of MacBook Retina were launched in 2015. The first model had a 1.1Ghz Core-M, 8GB of RAM and 256GB SSD. The second variant had 1.2GHz Core M, 8GB of RAM and 512GB SSD.
Apple refreshes its MacBook notebook lineup
Apple launched the next generation of its MacBook notebooks and refashioned the 12-inch MacBook by upgrading its internals and adding a new touch of color. The next-gen MacBooks are expected to perform faster and be more energy efficient as the batteries have been boosted. Apple also expanded the notebook's color options by adding the famous 'Rose Gold' from the iPhone lineup to the Macbook.
MacBook Air gets slight bump in a spec
Along with MacBook, the 13-inch MacBook Air got revamped as Apple decided to make 8GB of RAM standard across all devices of the 13-inch variant. However, MacBook Air missed the expected Retina Display upgrade.
Impossible to upgrade the new MacBook
The sleek notebook is 920g heavy and 35mm thick at its thinnest point; Apple designed touch-sensitive trackpad to enable such thinness. It isn't possible to upgrade the notebook, and it lacks any port other than USB-C. The base model has 1.1GHz Intel Core-M3 CPU (sixth-generation Skylake-architecture), 8GB RAM, 256GB flash storage. Other variants include 1.2GHz Core-M5 with 512GB flash storage, and customizable 1.3GHz Core-M7.
Images of new MacBook Pro leaked
Images of the latest design of the MacBook pro have been leaked on the latest MacOS Sierra 10.12.1. The images show a new OLED "Magic Toolbar" where the function keys are supposed to be located; it is expected to be a contextual, Touch ID toolbar that varies based on user requirements. It also depicts speakers on the side similar to the 13-inch MacBook Pro.
Apple unveils the new MacBook Pro with OLED 'touch bar'
Apple unveiled its new MacBook Pro series and replaced Mac's row of function keys with Touch Bar- a mini Retina display. Touch Bar enables direct interaction with any software you use by "adjusting its touch functionality to the task at hand." Pro will start at $1499 and is undoubtedly 67% brighter and with 25% more colors. The 13-inch variant weighs 3 pounds, and 15-inch is only 4 pounds.