Uber seeks to test its "flying cars" by 2020
Uber seeks to test its "flying cars" by 2020
Apr 27, 2017, 03:16 pm
3 min read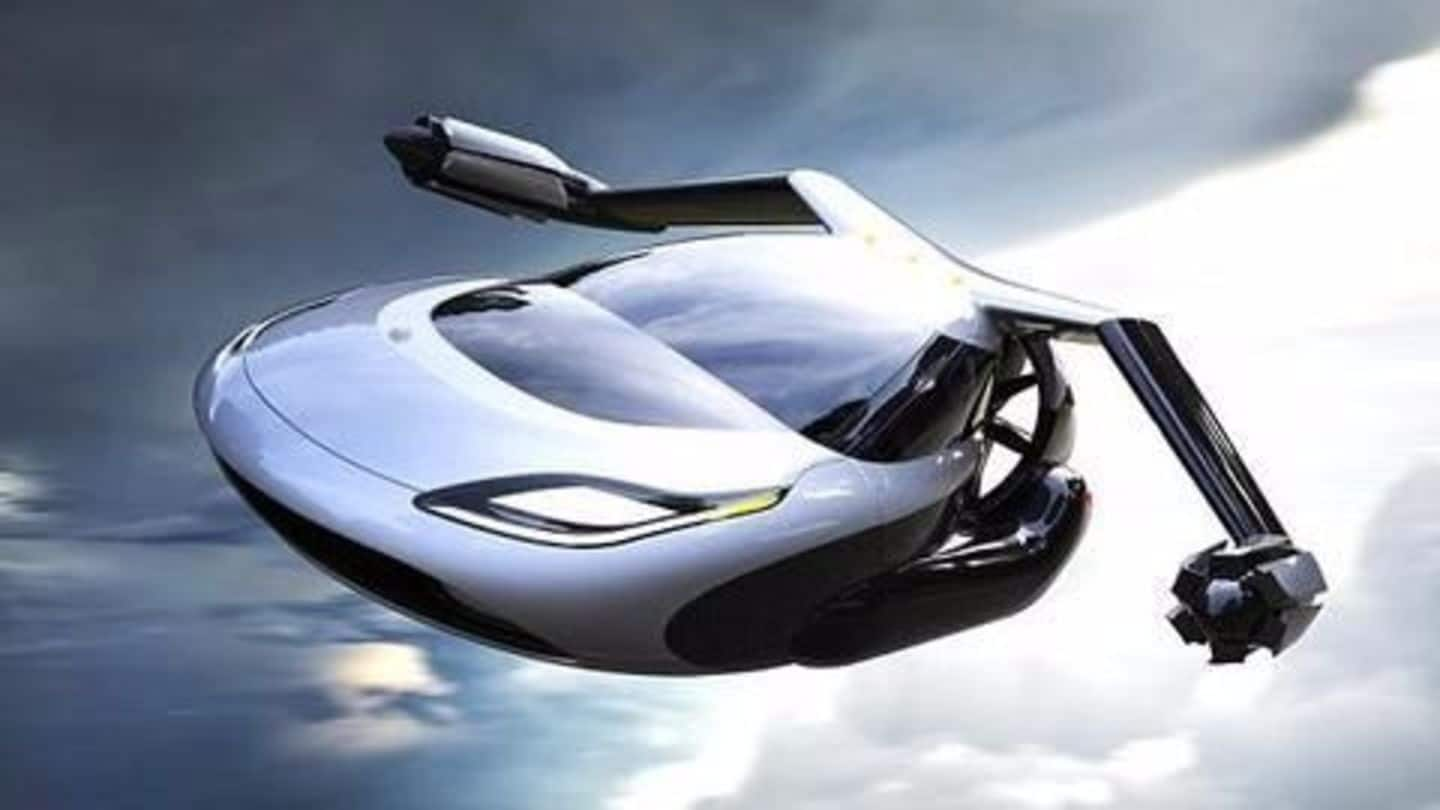 In what Chief Product Officer Jeff Holden called "a natural next step for Uber", the company has announced "flying cars"- a fleet of on-demand aircraft that can take off and land vertically like a chopper. It is aiming to test the "Elevate" initiative by 2020. It has partnered with aircraft manufacturers, real estate companies, and the cities of Dubai (UAE) and Dallas-Fort Worth (Texas).
Mark Moore, NASA aircraft engineer
In 2010, Mark Moore, veteran aircraft engineer at NASA, published a white paper on 'small electric aircrafts' which would take off and land like choppers. Moore's research into this technology, 'VTOL' - "vertical take-off and landing" - or more commonly called 'flying cars' was to determine if it was a feasible alternative to commute. Moore essentially sparked the industry's interest in "short-haul urban flights".
Is Uber exploring 'flying taxis'?
Five months ago, Uber released a white paper exploring pros and cons of "on-demand aviation". Uber envisages a network of small sized electronically-powered vehicles which would operate on the 'VTOL' technology. The penultimate goal is to enable VTOL vehicles to operate without human drivers/pilots and which can be 'summoned' via a simple phone app. 'Uber Elevate' was conceived to make 'airborne-taxis' a reality.
Moore's vision and Uber's business model find a fit
The NASA veteran was consulted by Uber when it was working on its "on-demand aviation" white paper. Moore found himself impressed with Uber's work and saw an opportunity to transform his original vision into something concrete, in the near future.
Veteran NASA Engineer joins Uber Technologies
Mark Moore, a veteran aircraft engineer at NASA, has come on board at Uber Technologies. Uber for long has been contemplating an ecosystem for 'on-demand airborne taxis'. Moore's new role at Uber would be 'Director of Engineering for Aviation' and he will play a very crucial role in making Uber's vision of an autonomous, on-demand aviation service a reality.
Moore's appointment signals Uber's committment
Nikhil Goel of Uber said "Uber continues to see its role as an accelerant-catalyst to the entire ecosystem, and we are excited to have Mark joining us to work with manufacturers and stakeholders as we continue to explore the use case described in our whitepaper."
What does Uber Elevate's vision look like?
Uber's vision is enthralling to say the least. It envisages that people from their residences can hop into a 'flying, drone taxi' that is capable of taking off and landing on rooftops in urban areas. The 'drone taxis' could criss-cross 'above' town and drop off passengers at the closest 'vertiport' of their destination. However, it could be a while before this takes shape.
Could 'drone taxis' be a reality soon?
Uber would need to overcome several hurdles: for starters, certifications for aircraft and relaxation in air-traffic rules would be a prolonged process. Separately, limitation of current battery technology, emissions, noise pollution and vehicle efficiency related obstacles would need to be ironed out. However, despite the odds, Uber's Nikhil Goel believes, Uber has a strong practical business case for making this real.