Musk's Hyperloop competitor eyes Indian markets
Musk's Hyperloop competitor eyes Indian markets
Written by
Shikha Chaudhry
Mar 28, 2017, 08:07 pm
2 min read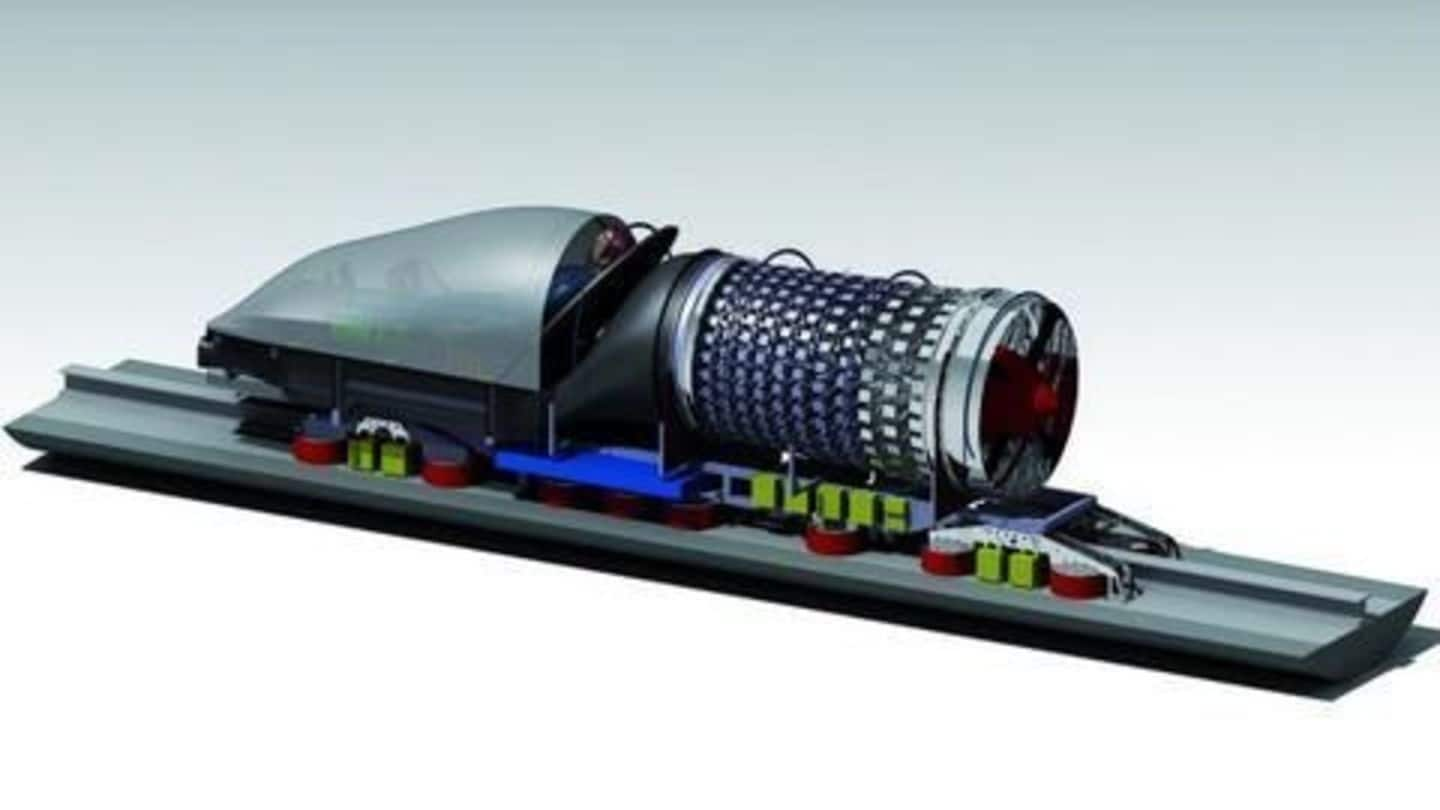 Hyperloop Transportation Technologies, a company competing with Los Angeles based Hyperloop One, have pitched a "cheaper, more efficient" hyperloop technology to India. HTT chairman Bibop G Gresta is set to meet PM Modi regarding the matter. He is also expected to meet transport minister Nitin Gadkari and railway minister Suresh Prabhu. The company submitted its proposal to the Niti Aayog and is awaiting confirmation.
Elon Musk, founder of Space X and Tesla, unveiled the Hyperloop concept that required building a tube over or under the ground containing a special environment for travel at supersonic speeds. People were invited to make this a reality; HTT today includes 450 people who initially came together on a crowd-sourcing website. Many of them are engineers and some work at Boeing and NASA.
How does 'Hyperloop' work?
Individual or group pods being propelled by magnetic force at 1200 km/hour in a partial-vacuum tube suspended off the ground sums up Hyperloop! Passenger pods or capsules would carry six to eight people and depart every 30 - 40 seconds. This mode of futuristic mass transport was originally in 2013 and is a patent-free technology to encourage international scientific collaboration.
Miles apart from traditional mass transport
Travel costs incurred by passengers will be a fraction of air travel. HTT indicates that the top speeds could touch 1200 km/hr. Operational costs will be kept low as Hyperloop will rely majorly on renewable and kinetic energy. A single suspended tube will have the capacity to transport a massive 1.44 lakh passenger on a daily basis with departures as frequent as 40 seconds.
Hyperloop ran its first test in the Nevada desert by testing the prototype propulsion system on a 1000 mt. track. The Nevada Test was an early stage proof of concept that comprised of a sled accelerating to 187 km/hr in 1.1 seconds. Later this year, HTT will set up a 5 mile test loop track on one of its sites in Quay Valley.
Hyperloop to reduce Chennai-Bangalore travel time to 30 mins
Elon Musk pioneered Hyperloop has approached the Indian government with a 'Letter of Intent' to study certain routes. Chennai-Bangalore, Pune-Mumbai and Mumbai-Delhi are some of the routes Hyperloop has expressed its keenness in exploring to deploy and construct route. The company states it would charge according to time taken and not the transport. If this goes through, traveling from Chennai-Bangalore would take 30 mins!