Google's self-driving cars grasp three-point turns
Google's self-driving cars grasp three-point turns
Nov 17, 2016, 08:35 am
4 min read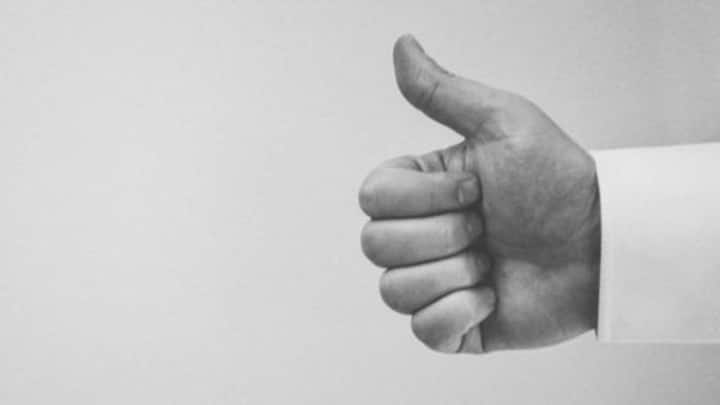 In the October report of Google's self-driving car project, it was mentioned that the company's autonomous vehicles now know how to perform three-point turns. In contrast with human driving, autonomous vehicles have to be fed vast amounts of data and information for doing so. The report states Google's challenge is teaching its car the most natural option along with the quickest one.
Google's new self driven car prototype launched
After testing its self-driving technology for six years on modified cars, Google came up with the first ever truly autonomous electric car to be tested on California roads. The new prototype runs on an electric motor with around 100 mile range, uses a combination of sensors, frames and highly accurate software and GPS. It also uses radar and laser technology along with camera data.
When the state of Nevada in US allowed driverless cars on the streets, it handed its first license to a Toyota Prius which was modified by Google's self-driven technology.
Google cars can now identify cyclist's hand signals
Google claimed that its self-driving cars now have an array of sensors to detect and respond to a cyclist's hand signals. The cars were now able to turn, slow down or change their speed according to the signals received by a cyclist's gestures. Cameras - Lidar and Radar are used by the car to gather these required information while on the road.
11 accidents but don't blame the cars!
Google in its latest published post had denied their self-driving cars' faults in any of the 11 minor accidents which have taken place over the past 6 years, wherein they have covered over 1.1 million miles. The company had given details of each and every accident in its statement to take all the bad light away from their technology.
California to test Google's purpose-built autonomous car
Mountain View is now set to witness the celerity of Google's prototype self-driving car pods. Envisioned to zoom at the speed of 25mph, the autonomous pod is fitted with a removable steering wheel, brake and accelerator pedals which set it apart from the Lexus cars. Crafted to run on the same software as that of Lexus, it operates by a touchscreen and start-stop button.
Another crash for Google's self-driving car
Google revealed that the total tally of accidents involving its self-driven cars had reached 12, with one of the cars involved in an accident a week ago. But Google's co-founder had defended that it was not their car's fault as a person-driven car rear ended their vehicle. He further added that their motive was to make transportation accessible to those who can't drive.
Brin defends Google self-driven car accident records
Google co-founder Sergey Brin has refused to provide the company's self-driven cars' accident reports, as demanded by the group Consumer Watchdog. He claimed that the reports are being withheld for privacy protection of other motorists. Brin said that they were not aiming to make their cars perfect but their main objective is to beat human drivers.
California sets new rules for self driving cars
California has framed new rules for self-driven cars, placing the onus of responsibility on the manufacturer. Manufacturers will be required to keep tabs on the car's safety and the users driving records. A steering wheel must be available and a person should be able to take over if the computer fails. Drivers will need special training and a special certification to operate the vehicles.
Google hits back at California law
Chris Urmson, the head of Google's self-driven car project stated that California's new laws would make Google's cars illegal as they have neither steering wheels nor pedals, as required. He stated that the move "falls short on allowing this technology to reach its full potential." However he expressed hope that authorities would consider suggestions by manufacturers and "recapture the original spirit of the bill".
Google self-driving car collides with a bus
A self-driving car being tested by Google hit a public bus on a Silicon Valley street and a minor accident ensued. Authorities said that neither the driver nor any of the 15 passengers on the bus was injured. Chris Urmson, the head of Google's self-driving car project, said that the company had some responsibility but that it was "not black and white.''