107 'sunshine countries' to be part of solar conclave
107 'sunshine countries' to be part of solar conclave
Written by
Sripriya Yegneswaran
Sep 04, 2015, 02:07 pm
3 min read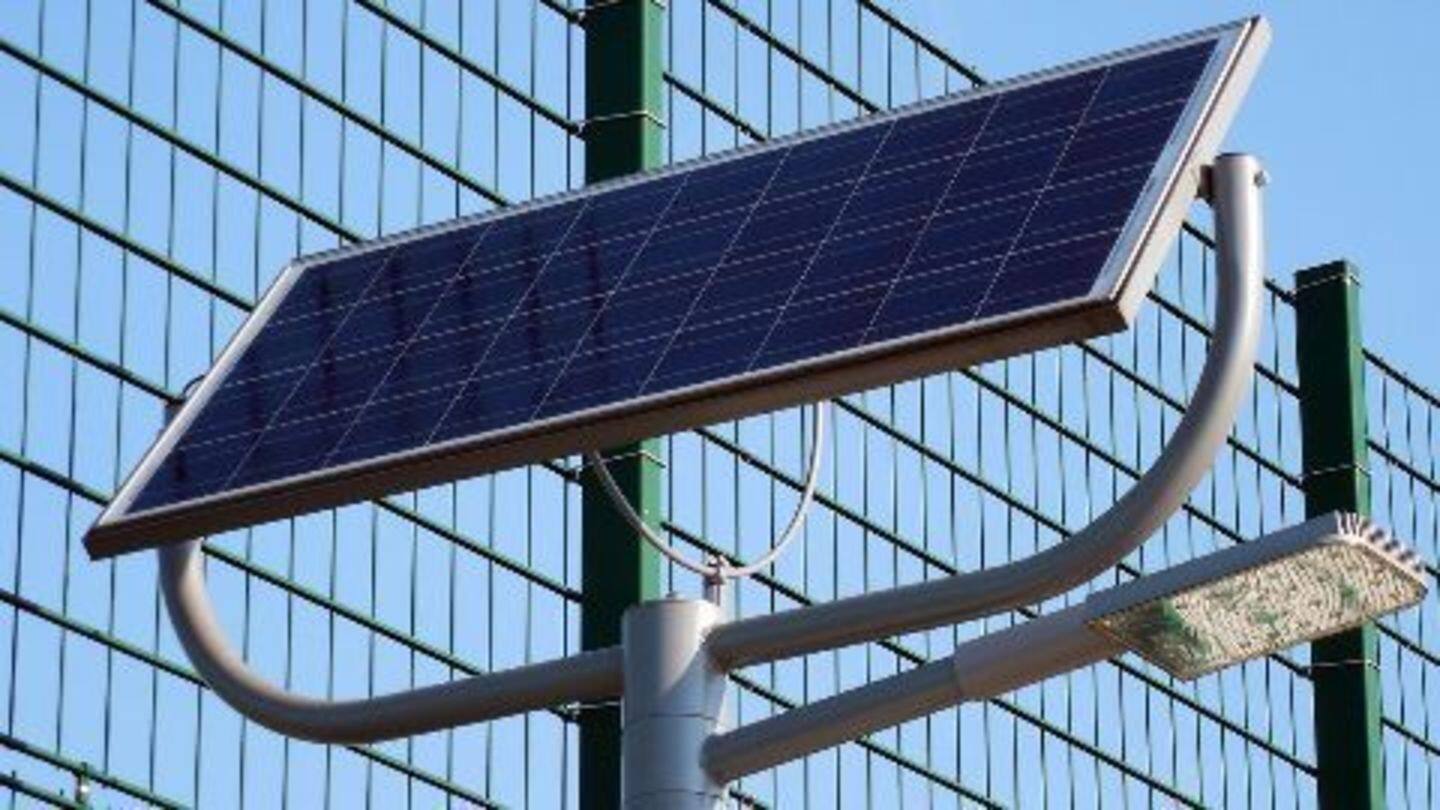 Union Government is going to launch the global partnership on solar energy at a conclave in New Delhi. The conclave will take place in the third week of November 2015. This will be a pre-meet before the UN Framework Convention on Climate Change (UNFCC) in Paris. Modi hopes to create a global platform for the 'sunshine countries' (InSPA) to come together on this platform.
Genesis of the Indian Solar Mission
The Jawaharlal Nehru National Solar Mission was launched on 11 January 2010 by the Prime Minister Manmohan Singh. The mission set the industrious target of dispensing 20,000 MW of grid connected solar power by 2022. The paramount aim of the mission is to target setting up an "enabling environment for solar technology penetration in the country".
India to lead the green energy brigade
National Solar Mission will transform India from being the producer of the third largest carbon emissions in the world (after China and US) into the largest green energy producer.
US-India fight over solar policy
The US challenged India's National Solar Policy, which was launched in January 2010, requiring developers of solar projects to use modules and cells manufactured in India. The US said these policies were inconsistent with global trade rules. It lodged a "request for consultations" with India at the WTO, the first step in a trade dispute.
National Solar Mission gets back in form
The Ministry of New and Renewable Energy (MNRE) planned to set up 1,500 MW solar power plants, the largest tender so far. It had also roped in NTPC Vidyut Vyapar Nigam (NVVN) to expedite the phase and meet the mission's targets. Government is hopeful of achieving solar power at the same cost as conventional power by 2017, as opposed to the earlier 2022 deadline.
Cabinet accelerates projects for a solar India
The Cabinet ratified several projects such as Ultra Mega Solar Power Projects and solar parks giving a further boost to Narendra Modi's solar dream. The Cabinet Committee on Economic Affairs (CCEA) approved the scheme for setting up of 1000 MW of Grid-Connected Solar PV Power Projects with VGF (Viability Gap Fund) support of Rs 1000 crore, by CPSUs under various schemes within 3 years.
Modi propels the National Solar Mission
Prime Minister Narendra Modi and the Indian Cabinet approved to ramp the country's solar target five times to a goal of reaching 100 GW up from 20GW by 2022. In order to achieve the new goal of 100GW India will require around Rs. 600,000 crore, or approximately $100 billion. Currently, India has an installed solar photovoltaic capacity of 3,800MW.
India to surpass Germany in solar terms
India will install approximately 2.7GW solar this year which is more than Germany. In doing so, it will become one of the top five solar markets globally, after China, Japan, US and UK.
Modi's solar dream gets a $20 billion push
Japan's SoftBank Corp along with Sunil Mittal's Bharti Enterprises and Taiwanese Foxconn will invest a staggering $20 billion to generate solar power in India. SoftBank will have the major stake in this three-way venture. This $20 billion investment to generate 20 GW could probably be the largest investment by a foreign company in India.
Who are the 'sunshine countries'?
InSPA is the International Agency for Solar Policy & Application which has 107 member countries that are located between Tropic of Cancer and Tropic of Capricorn. They are also called the 'sunshine countries' as they receive high solar energy round the year.