Toyota planning India-specific Hybrid car
Toyota planning India-specific Hybrid car
Written by
Vaneet Randhawa
Jan 26, 2017, 03:41 pm
3 min read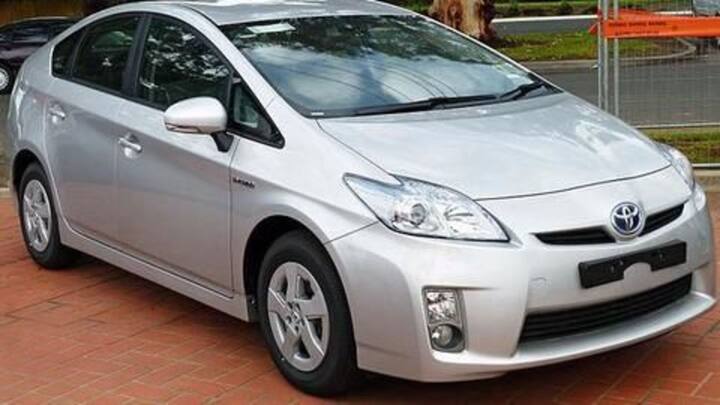 Toyota Motor Corp announced that it plans to unveil an India-specific hybrid car within the next five years. They said the move was in line with India's Corporate Average Fuel Economy (CAFE) norms which seek to impose stringent guidelines on fuel efficiency and emissions starting from 2017 to 2022. Toyota's India segment is currently heavily reliant on diesel vehicles.
Hybrids and electric cars: Need of the hour
Green House Gas emissions are a constant threat hence making the replacement of the "internal combustion engine (ICE) with hybrid, plug-in hybrid and electric vehicles (EVs)" is important. Toyota Prius in Japan was the world's first mass-produced hybrid electric vehicle produced in 1997 (released in 2000). Norway leads the world in terms of market share "where one in three vehicles registered is plug-in electric."
90% cleaner and 100% smarter
Hybrid cars make 90% less pollution than the normal cars. In case of traffic jams the hybrid engine shuts down and the car runs on batteries. They also depreciate at a far slower rate than the usual cars.
NGT puts a blanket ban on diesel vehicles
The National Green Tribunal directed a blanket ban on diesel-run vehicles with immediate effect. It also asked Centre and state government to not buy diesel vehicles. Consequently, for vehicles older than 10 years there will be no registration renewal. The green panel also expressed doubts at Delhi government's odd-even formula for vehicles achieving the desired purpose of checking pollution.
Diesel car ban forces makers shift gears to hybrids
The diesel ban led to many makers like Maruti, Honda, Toyota and Tata Motors to rethink their diesel projects. Honda that had begun introducing diesel cars, launched its first hybrid- the Honda Accord which will directly compete with Toyota Camry Hybrid. Toyota has also been planning to launch its hybrid Corolla Altis in India and is considering the feasibility of a hybrid Vios.
Volvo to introduce plug-in hybrids, electric vehicles in India
Volvo Car Corp, the Swedish luxury carmaker will add plug-in hybrids as well as the all-electric vehicle in India by 2019. The ban on diesel cars will force the maker to "address concerns related to rising air pollution in the country." In this direction Volvo unveiled its XC90 T8 Excellence, the first plug-in hybrid sports utility vehicle (SUV) in India.
Mercedes India to have plug-in hybrids, electric cars by 2018
Mercedes-Benz announced that it would be introducing models with alternative fuels in India by 2018. These include plug-in hybrids and fully electric vehicles, almost two years before the government introduces sterner emission norms. Mercedes- Benz India MD and chief executive Roland Folger said that BS-VI introduction would help his company get the "early bird advantage".
India's Corporate Average Fuel Economy (CAFE) norms seek to ensure that the mileage of cars on Indian roads improves by 10% between 2017-2021 and 30% from 2022, while carbon dioxide emissions comes down to 108 grams per litre starting 2022.