Cyber-attacks: India pushes Microsoft to sell Windows 10 at discount
Cyber-attacks: India pushes Microsoft to sell Windows 10 at discount
Written by
Anish Chakraborty
Jul 02, 2017, 07:05 am
3 min read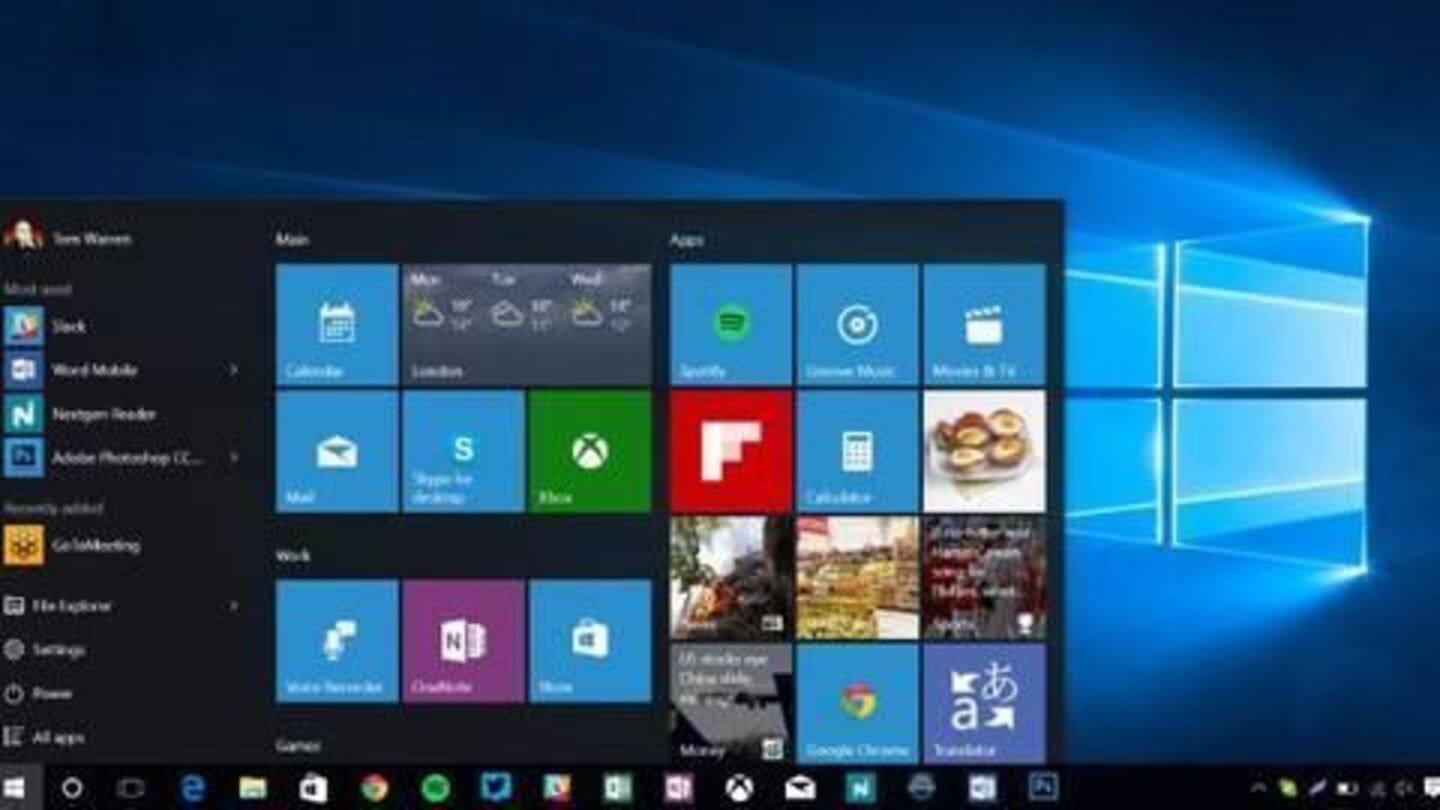 In the wake of ransomware attacks around the world, India is, meanwhile, pushing Microsoft to offer a sharply-discounted one-time deal to users for upgradation to the latest Windows 10. Currently, 96% of the 57 million systems in the country run on Windows, most on older versions. If Microsoft accepts, Windows 10 Home might sell at less than 25% of the current Rs. 7,999.
Microsoft is banking on artificial intelligence to tackle malware attacks
In the last few months, there's been a continuous outbreak of malware attacks. WannaCry and now Petya ransomware have made tech giants realize that it's time to deploy stronger measures. The prevalent measures are not enough for this rapidly growing menace. That's why, Microsoft's next Windows 10 update will have Artificial Intelligence engine taking care of the systems' malware defenses. Here's all about it.
Windows Defender needs to be better armed
The Windows Defender has been Microsoft's line of defense against malware since 2006. It has been holding the fort against malware attacks and getting definition updates from time to time. However, if you consider what's been taking place in recent times, it's simply not well-equipped enough to take on a strong attack and emerge as the winner. Things need to change, fast.
Using the power of 400 million computers
Microsoft realizes this urgency, therefore, in its next big update, it'll bank on AI to monitor if the computer is acting erratically. Every suspicious behavior will be up for scrutiny and the AI engine will intervene if it realizes something is wrong. The firm's latest update will tap into machine learning from 400 million computers or more, running Windows 10 to achieve this goal.
Getting ready for future threats
Microsoft is making use of data that come via its cloud programs like Office, Endpoint and others to create this AI antivirus. Fall Creators Update will have nifty features like Application Guard and cloud-related Device Guard and Exploit Guard. It's coming to the Windows Defender Advanced Threat Protection. Now, for every malware detected, Microsoft will develop a signature for it to protect other users.
It's time to be concerned
The first victim of the malware attack will also be safeguarded. Microsoft will set off the virus in a virtual sandbox based on the cloud. The victim's device will be fully insulated from any malware. Microsoft believes that AI is the way to go as attacks would get more sophisticated from now on. The threat is very real and it's already here.