Microsoft Xbox One X pre-orders start with limited-edition 'Project Scorpio'
Microsoft Xbox One X pre-orders start with limited-edition 'Project Scorpio'
Written by
Anish Chakraborty
Aug 21, 2017, 06:29 pm
3 min read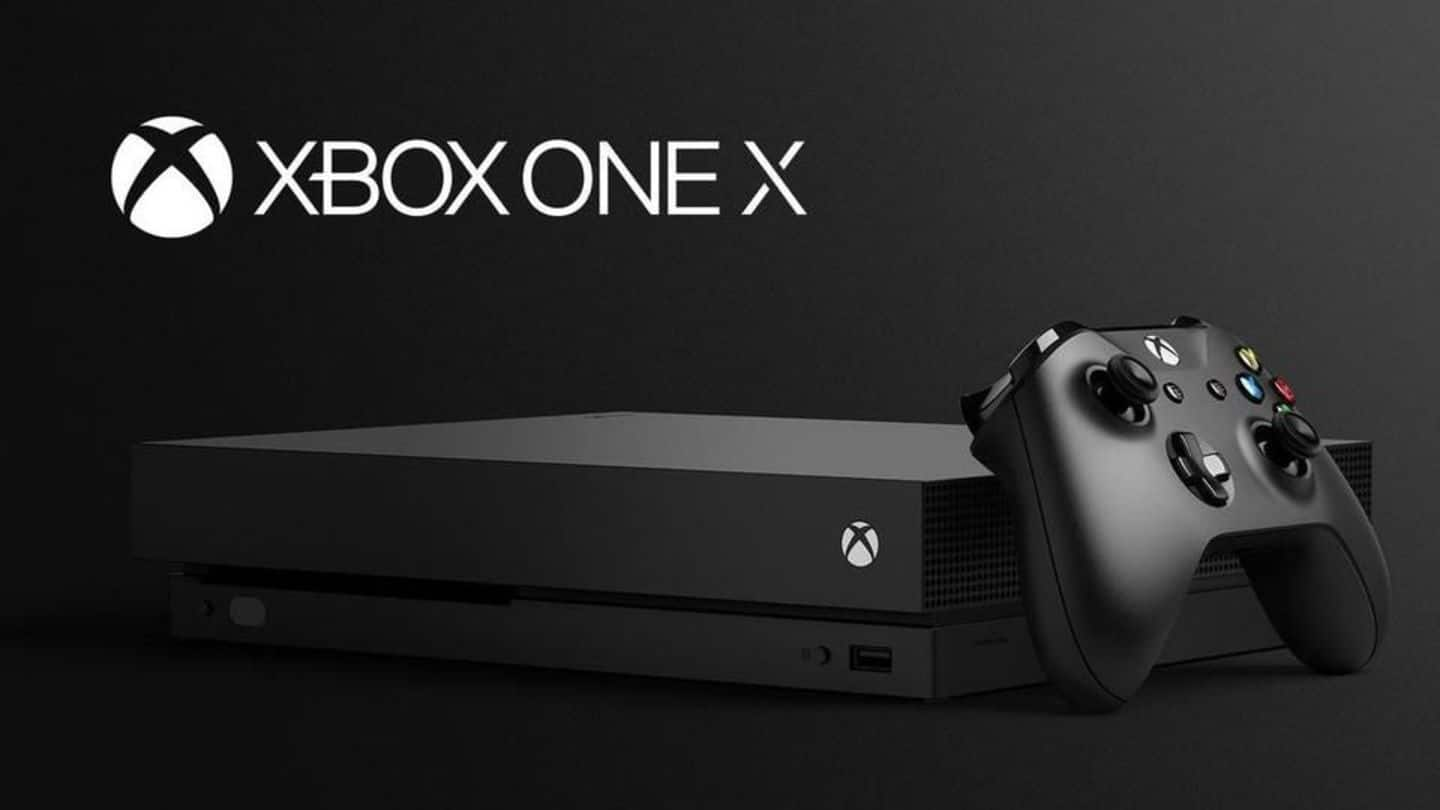 Microsoft has started pre-orders for its flagship Xbox One X: Project Scorpio edition from today. The sale will start from November 7. The limited-edition gadget, costing $499, is already sold out on Amazon US. It is also available on Amazon UK, Target, Walmart, Gamestop, Best Buy and more. Over Xbox One 100 titles have already been confirmed for Xbox One X optimization.
Microsoft unveils Project Scorpio, it's the Xbox One X!
Electronic Entertainment Expo had its first big moment when Microsoft took the stage to unveil the Xbox One X, which was kept under wraps since its announcement at E3 last year and boy, was the wait worth it. Not only is this the smallest Xbox till date, Microsoft is also touting this beast as the world's first true 4K console. Here's all about it.
What's it packing under the hood?
Here's a little bit of tech talk for the geek in you: Xbox One X packs in eight custom x86 cores clocked at 2.3GHz bundled with 40 customized compute units at 1,172MHz and has 12GB GDDR5 to sweeten the deal. On the other hand, Sony's PS4 Pro has eight Jaguar cores clocked at 2.1GHz, 36 improved GCN compute units at 911MHz and 8GB GDDR5.
Your old games will run on the new console
In case you are worried that old Xbox games may become redundant, breathe a little easy, as Xbox One X is backwards compatible. So, not only will you be able to play them, the Xbox One X is also going to run all 900p and 1080p titles at native 4k. That means faster loading, visual fidelity, anisotropic filtering plus all current Xbox One accessories.
New games are on their way
Microsoft said that it is going to release 42 new games for the Xbox One line-up i.e. Xbox One S and the Xbox One X, of which 20 plus are going to be Xbox-exclusive titles. It also flaunted the spiffy Forza Motorsport 7 on the Xbox One X, running smoothly at 60fps and native 4k.
Xbox One X to hit the market in November
Microsoft also took to the stage for global reveal of titles such as Life is Strange: Before the Storm, Dragonball Fighter Z, Assassin's Creed Origins and a bevy of other titles. The Xbox One X is going to be shipped worldwide from November 7; although there is no buzz on its India launch. Keep your fingers crossed for an announcement soon.