Oculus Rift founder to leave Facebook
Oculus Rift founder to leave Facebook
Written by
Sripriya Yegneswaran
Apr 02, 2017, 12:21 pm
3 min read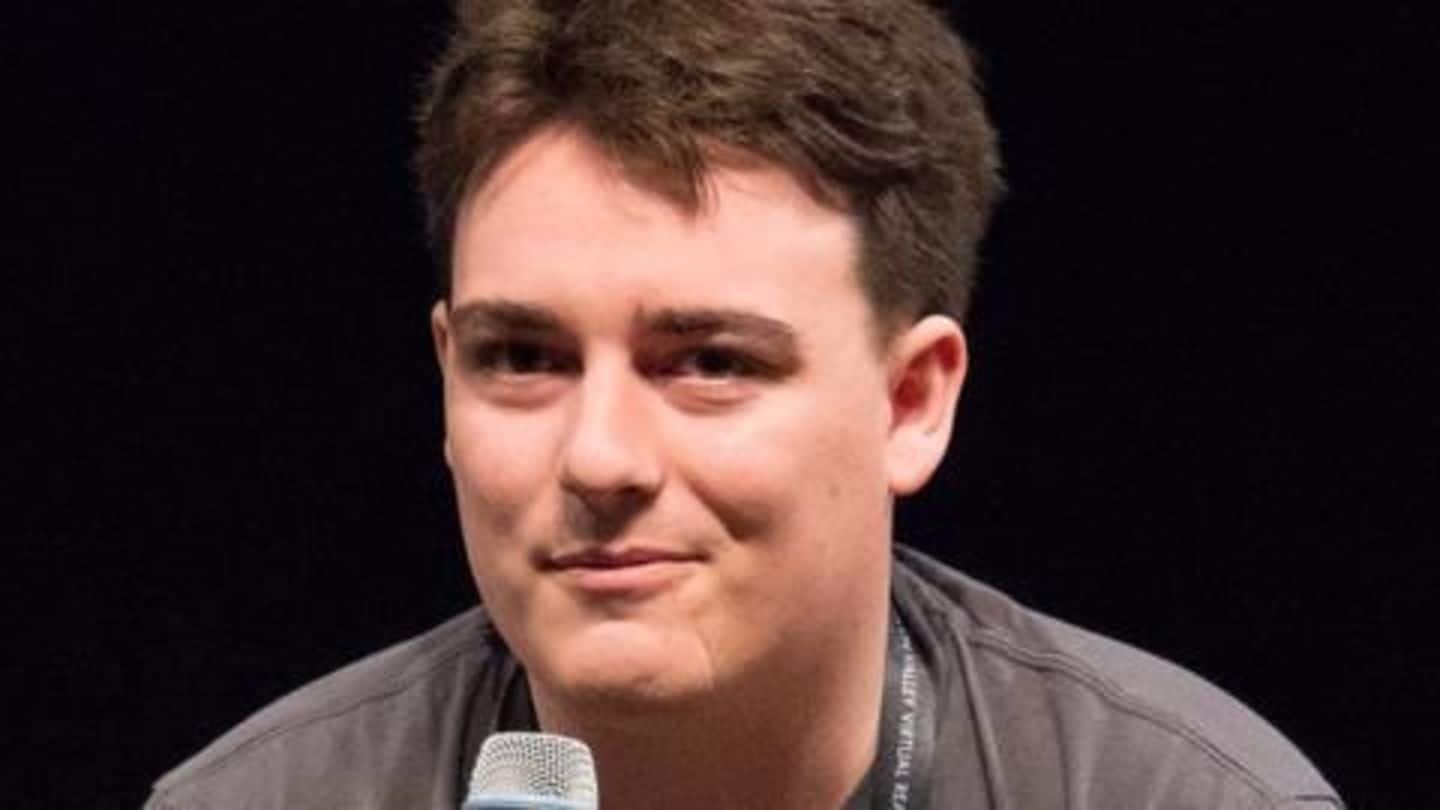 The co-founder of Facebook owned Oculus and inventor of the Oculus Rift VR headset, Palmer Luckey is reportedly leaving Facebook. No details were available on why Luckey was leaving the company. In a statement, Facebook said "We're thankful for everything he did for Oculus and VR." Oculus recently lost a $500 million lawsuit against Zenimax over alleged violations of a non-disclosure agreement.
Oculus VR was founded by Palmer Luckey in 2012. Oculus is the maker of virtual reality 3D goggles called Oculus Rift. The Rift lets its users immerse into a 3D digital world with high resolution images. The motion sensors in the headset track the person's head movements and shift the view on the screen accordingly. This thus creates an illusion of another world.
Facebook acquires Oculus Virtual Reality
Facebook announced the it was acquiring Oculus VR for $2 billion. Zuckerberg announced the deal on his Facebook page. According to him, Facebook would "focus on helping Oculus build out their product and develop partnerships to support more games." Oculus would continue operating independently within Facebook. Zuckerberg said Facebook intended to go beyond games and wanted the 3D experience for other activities as well.
Oculus Rift's competition
Oculus Rift is not the only VR hardware. Sony's project Morpheus and HTC's Vive are close to consumer release and plan to take their own share of virtual space.
Oculus Rift will ship with a Xbox-one controller
Microsoft will partner with Oculus to supply a Xbox-One controller with every Virtual Reality (VR) Rift headset. Xbox chief Phil Spencer revealed the partnership and said, "We believe we'll be able to create state of the art virtual reality experiences with the Oculus Rift on top of Windows," Oculus Rift will work on Windows 10 and will allow Xbox One games to be streamed.
Zuckerberg turns down VR allegations
Facebook is currently being sued for $2 billion by Zenimax, the owner of id Software. According to allegations, John Carmack (co-founder of id) stole Zenimax's intellectual property while leaving the firm to join Oculus, which is now under Facebook. Founder and CEO of Facebook, Mark Zuckerberg said, "The idea that Oculus products based on someone else's technology is just wrong."
Facebook loses Oculus VR case
A United States jury found Oculus guilty of using computer codes belonging to video game developer Zenimax; Oculus was bought by Facebook in 2014. Facebook is now directed to pay $500m to Zenimax for unlawful infringement of copyrights and trademarks. Oculus said that it was "disappointed" and would appeal against the hearing.