Scott Kelly to retire
Scott Kelly to retire
Written by
Vaneet Randhawa
Mar 12, 2016, 10:06 am
3 min read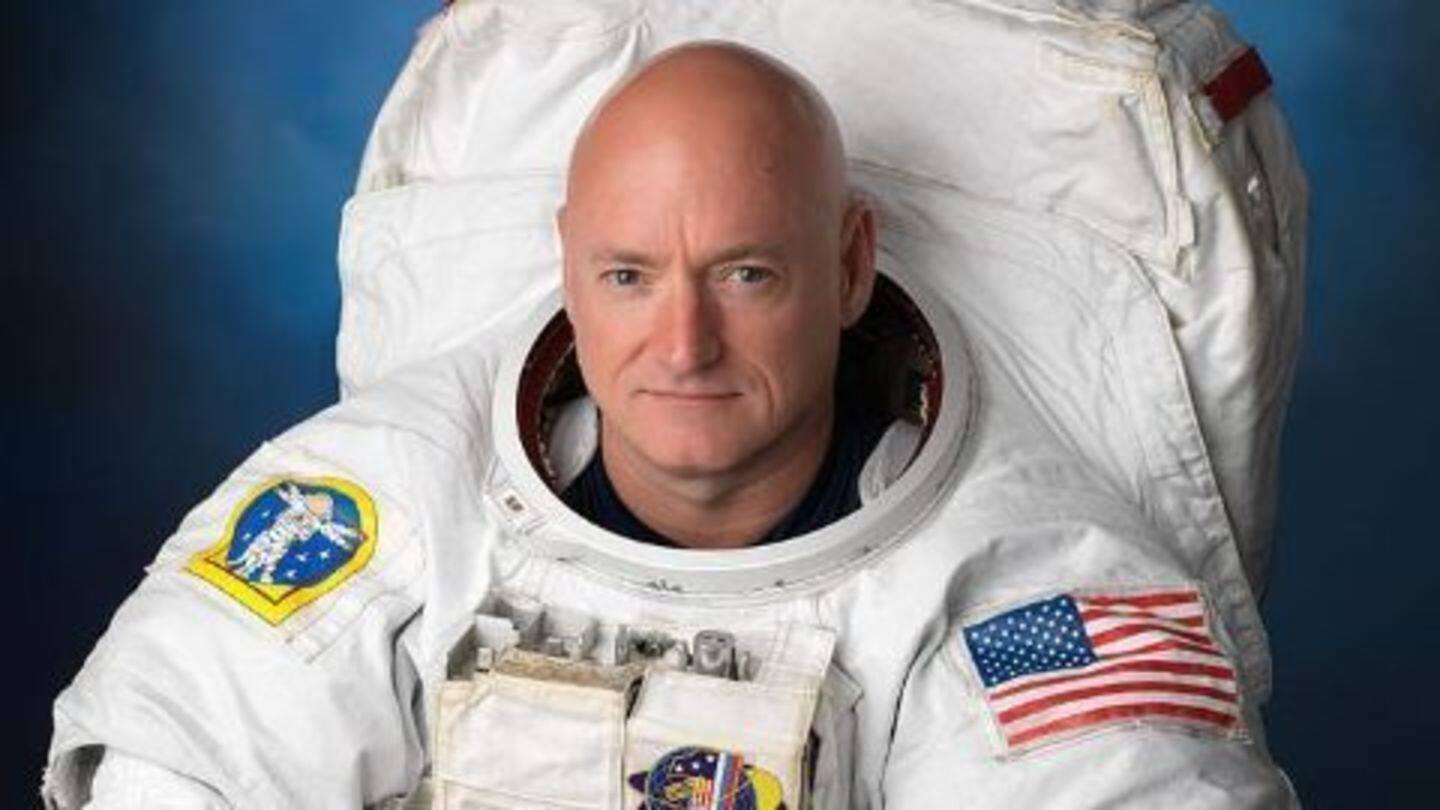 American astronaut who has the record for most time spent in space, Scott Kelly, announced his retirement, set to begin on 1 April. No definite future plans were announced but NASA said that Kelly will keep undergoing periodic medical tests as part of the mission. Kelly announced that his time in space helped him reflect on "what his next step on Earth would be."
Scott Kelly is an American astronaut, and a retired U.S. Navy Captain. Kelly has been part of 3 space missions since December 1999. In November 2012, he was selected for a 1-year mission to the International Space Station (which began in March 2015). In 2014, he featured on the cover of the Time magazine and on Time's '100 Most influential people' list in 2015.
Scott Kelly touches Earth after 340 days
Astronaut Scott Kelly and Mikhail Korniyenko returned to Earth having spent nearly one year on board the International Space Station. They touched down after having completed 340 days in space, in Kazakhstan at 11:26 p.m. Eastern time. Kelly's return marks a historic event for NASA as it brings it one step closer to assigning astronauts on year-long voyages to Mars.
5000 orbits and 100 million miles covered
Aboard the International Space Station (ISS), Scott Kelly orbited the Earth 5,000 times and traveled more than 100 million miles.
Purpose of Kelly's mission
Kelly's mission was a science experiment to examine the impact of microgravity on the human body so that NASA can equip astronauts for extended flights to Mars and beyond. Kelly's twin brother, Mark, will be the point of comparison for the research. NASA doctors are also trying to determine the result of space radiation on body cells, and how bodily fluids change in space.
Scott Kelly returns 2 inches taller!
NASA astronaut Scott Kelly grew two inches taller than his identical twin brother Mark in his 340 days on the International Space Station.
American astronaut breaks records
In terms of records, Kelly becomes the American to have spent 'most consecutive days in space' i.e. 340. (Russian cosmonaut Valeri Polyakov with 437 days on the Mir space station holds the global record). Kelly is also the American with 'most total number of days in space' - 540. (Gennady Padalka from Russia, holds the world record with 879 total days in space).
Obama welcomes back Kelly to Earth after a year
US President Obama welcomed NASA astronaut Scott Kelly on the phone, as he returned back to Earth from his year-long operation on the International Space Station (ISS). Obama praised Kelly "for his participation in important research". The US president also maintained that Kelly's time in space would "provide critical data" to researchers trying to understand how to keep astronauts healthy during long space voyages".