Group messaging, new ringtones on Truecaller's latest update
Group messaging, new ringtones on Truecaller's latest update
Written by
Anish Chakraborty
May 23, 2017, 01:32 pm
3 min read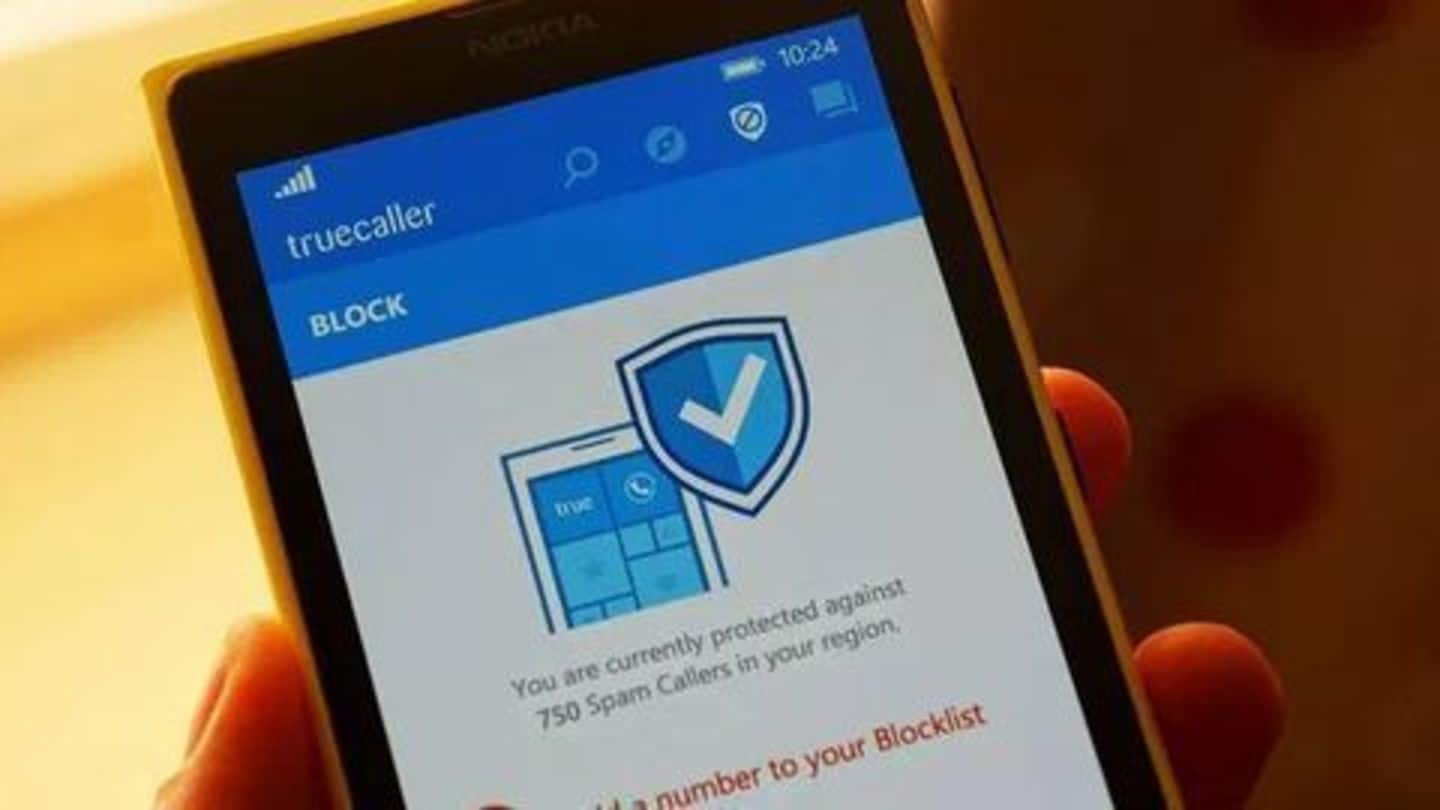 With its latest update, Truecaller now facilitates group messaging and MMS features on its app. This will allow users to share pictures etc when communicating with others. Version 8.11 also comes with the bolt speed flash messaging, useful in times of emergency or for a quick hello. Other new facilities include new ringtones and additional under-the-hood changes.
Truecaller revamps itself in a bid to make a mark
Nami Zarringhalam and Alan Mamedi, the founders of Truecaller announced the launch of updated version of the app -Truecaller 8. The app, that provides real-time caller ID and spam protection, is now opting for partnership strategy to survive and flourish in the market. This marks a radical change in its approach since its 2013 launch and is a major revamp from its core product.
Strategic agreement partnership with Google for Duo integration
Truecaller has entered into a strategic agreement with with Google, where Google Duo has been incorporated in the app. The updated app will now have an icon of Duo that will allow users to directly make video calls on Duo using a contact's phone cumber via Truecaller app. According to the company this feature will be available on iOS and Android from next month.
"Airtel Truecaller ID" without the need for Internet
Truecaller will now have an updated feature in smartphones which use Airtel network, an improvement that comes from the partnership of Truecaller and Airtel in India. The new feature dubbed as "Airtel Truecaller ID" will work without internet connectivity. Through this feature, Truecaller will identify the caller and send a flash message to the users seconds before they receive a call.
Truecaller Pay with the help of ICICI bank
Truecaller Pay in collaboration with ICICI Bank, will transfer money using IMPS protocol. With this update users with an ICICI Bank account now will be able to transfer money to their friends using this app both in Android and iOS. Non-ICICI Bank users can also register in Truecaller Pay, but in that case they need to have an UPI (Unified Payments Interface) ID.
Other major updates in Truecaller 8
Users can now instantly see who is messaging and filter out the spam messages as well. Users will be able to send quick pre-defined messages to any other Truecaller user if they are in distress. Truecaller has redesigned their logo as well, which according to company is perfect for their commitment to provide safe and secure experience for millions of users.
Truecaller was founded by Alan Mamedi and Nami Zarringhalam in 2009. Following the huge fund-raising program the company partnered with Yelp in 2014 to use its API data to automatically recognize business numbers that call the users' smartphones. The company launched its first ever campaign in India in 2015 when it had a user-base of 80 million in the country.
Sequoia backed journey to make it work in Indian market
Co-founder Alan Mamedi said that it was only because of Sequoia's Mohit Bhatnagar and Shailesh that the company decided to enter Indian market. Three years ago Truecaller raised a whopping $18.8 million in funding led by Sequoia Capital India. The company has launched Truecaller SDK in Bangalore and other than that it also has operation in Delhi and Mumbai in India.
India forms the backbone of Truecaller app
Once the caller gets identified by the Truecaller app, it shows the information even if there is no internet connection in the smartphone. As of 2016 there were 250 million installs for the app, while only from India the number of download was 130 million.