Xiaomi Redmi Note4 goes on sale on Flipkart from today
Xiaomi Redmi Note4 goes on sale on Flipkart from today
Written by
Anish Chakraborty
Jun 07, 2017, 12:11 pm
3 min read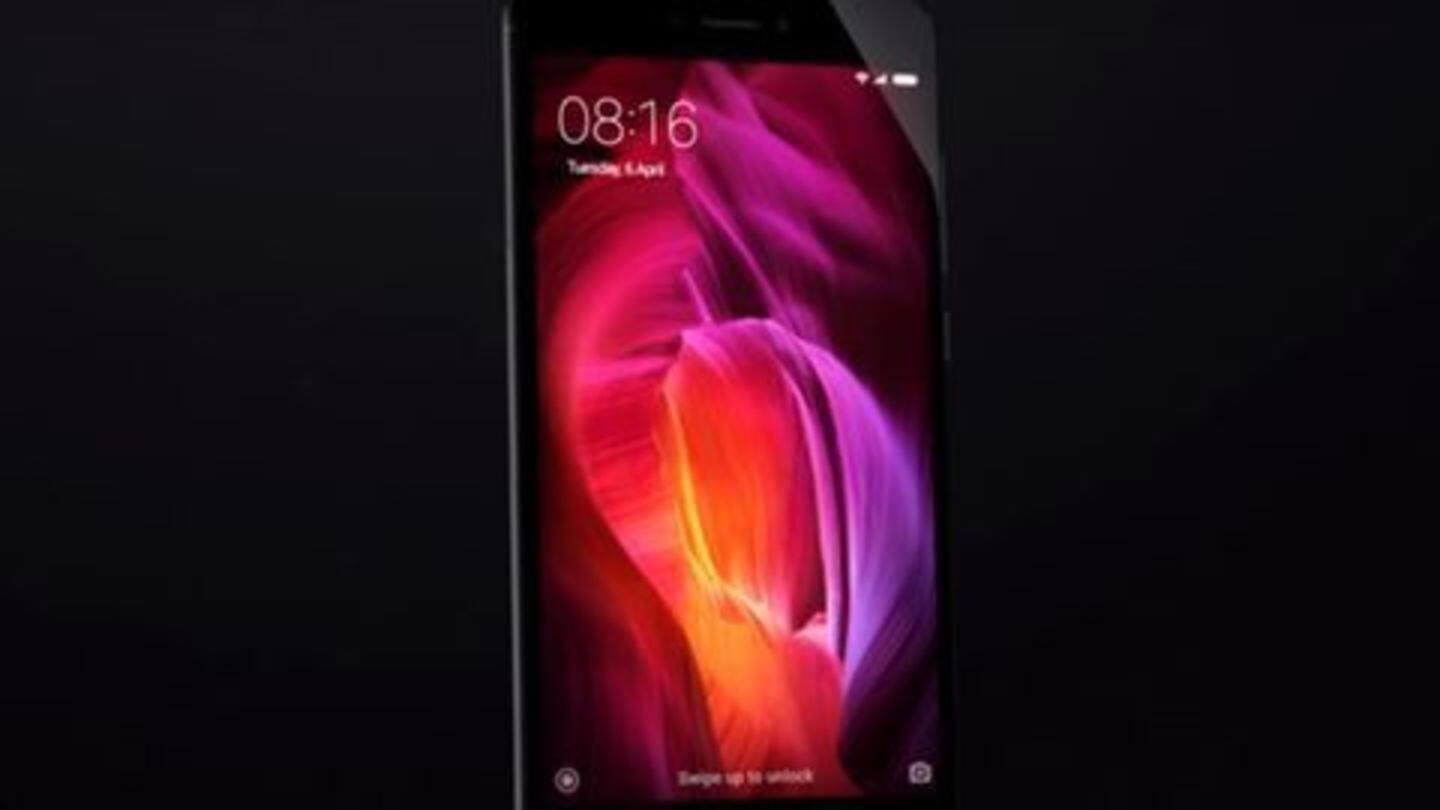 The Xiaomi Redmi Note 4 goes on sale on Flipkart and the company's website www.mi.com at 12pm. The smallest, the 2GB/32GB variant, is priced Rs. 9,999. The 3GB/32GB version is going for Rs. 10,999, while the 4GB/64GB one costs Rs. 12,999. Powered by Snapdragon 625 and a 4100 mAH battery, the device has a 13MP rear camera and 5.5-inch full HD display.
Xiaomi teases phone launch, another Redmi 4 variant in offing?
It was no surprise when Strategy Analytics declared that Xiaomi is currently the most preferred smartphone brand in India. Following the launch of Xiaomi Redmi 4A and Redmi Note 4 last month, now the firm's India-VP Manu Jain is teasing the launch of another new phone and chances are, this is going to be the new Redmi 4. Here's what you need to know.
Xiaomi VP Manu Jain tweeted, "Announcing the launch of a new Redmi phone! This will be the 2nd BIG announcement of the month…Coming soon. Stay tuned #PowerInYourHand." Manu Jain had earlier cited that successor of Redmi 3S and Redmi 3S Prime was on its way and this might just be it, and chances are we might also witness Redmi 4 Prime launch simultaneously.
Redmi 4 is expected to sport 5-inch 720p display, 2GB RAM and 16GB storage bundled with Snapdragon 430 processor. Redmi 4A and Redmi Note 4 feature 5-inch Full HD display and the latter comes in three variants - 2GB RAM/32GB storage; 3GB RAM/32GB storage and a 4GB RAM/64GB storage. All three devices are going to run on MIUI 8 powered by Android 6.0 Marshmallow.
Mi6, the new flagship model
Xiaomi recently launched Mi6, which has Adreno 540 GPU and a 5.15-inch 1080p display powered by Qualcomm's Snapdragon 835 processor and sports a dual camera set-up at the rear. The Mi6 is available in 3 variants- the basic one with 64GB storage for Rs. 23,500, the higher-end model with 128GB storage for Rs. 27,000 and a Ceramic version for Rs. 29,000.
Xiaomi's reason for doing an Apple
With consumers expressing displeasure over the fact that Mi6 doesn't have a dedicated audio-output and this may lead to fall in sales, the company clarified itself. Xiaomi said to Android Central, "By removing the headphone jack, we can save room for other components such as a bigger battery. Audio through USB Type-C is becoming more common, and will continue to provide excellent sound quality."
First home store in Bengaluru
Xiaomi is also set to open its first home store in Bengaluru on May 11 and it is expected that other cities will get stores such as these in the near future. The store will have products such as power banks, headphones, Mi Band, Mi Air Purifier for purchase, however, it's still not known if the stores will also stock Xiaomi phones for sale.