Murray wins his first ATP World Tour Finals title
Last updated on
Nov 21, 2016, 10:21 am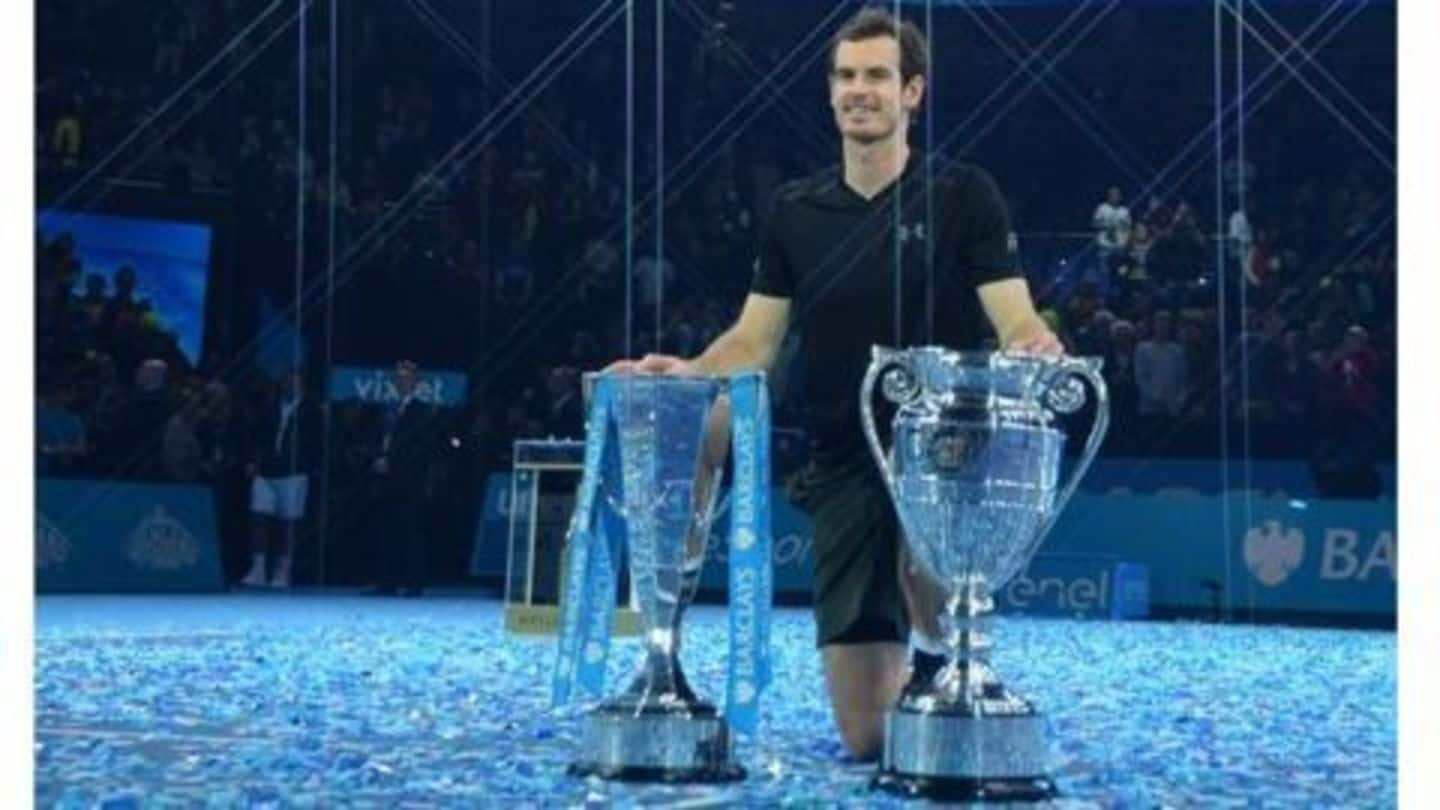 Andy Murray defeated Novak Djokovic 6-3, 6-4 to lift his maiden ATP World Tour Finals Trophy. Murray also ended the year with the number one ranking. The 29-year old has extended his winning streak to 24 straight matches and has won eight titles this year. This loss ended the Serb's four year run of success at the tournament.
ATP World Tour Finals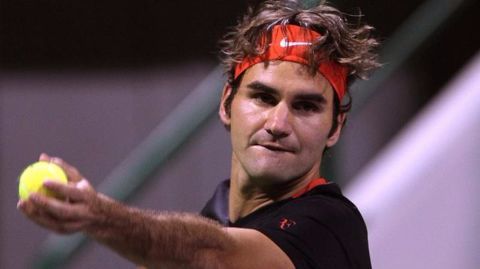 ATP (Association of Tennis Professionals) World Tour Finals is a men's professional year-end championship event featuring top 8 ranked players. The inaugural edition of the prestigious tennis tournament was held in Tokyo, in 1970. Roger Federer holds the record for winning it most number of times (6). Novak Djokovic is the defending champion and has won the tournament 5 times.
2016 Tour Finals - Venue and Schedule
The 2016 ATP World Tour Finals were scheduled to be held from 13 - 20 Nov, 2016 in London's O2 Arena, which will continue to hold the event till 2018.
Who is playing in 2016 World Tour Finals?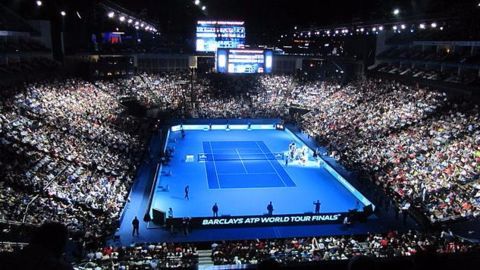 The top eight players are drawn into two groups. Top two players from each group in term of points earned, progress to Semis. The group stage is a round robin event. The players contesting in 2016 Tour Finals include : John McEnroe Group - Andy Murray, Stan Wawrinka, Kei Nishikori, Marin Cilic; Ivan Lendl Group - Novak Djokovic, Milos Raonic, Gael Monfils, Dominic Thiem.
A Tour Finals without Federer and Nadal
In Oct, Rafael Nadal struggling from wrist injury announced that he wouldn't play any more tournaments. This allowed Dominic Thiem to qualify. Federer too withdrew from the 2016 season in July. The last year-end championship that didn't feature Nadal or Federer dates back to 2001.
Djokovic beats Thiem after an early scare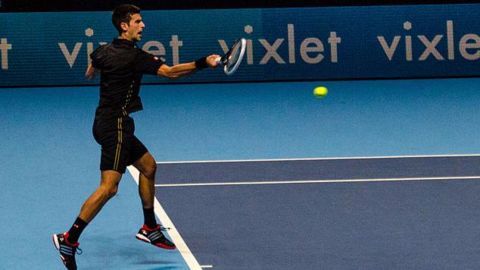 After dropping the first set against debutant Dominic Thiem, Novak Djokovic bounced back to winning ways to beat the Austrian 6-7 (10-12) 6-0 6-2. After his first set loss during the first match of ATP Tour Finals, Djokovic was warned for 'unsportsmanlike conduct', for losing his temper. The Serb, deposed from his World No.1 spot by Murray, looks to reclaim his position.
Raonic starts off with an easy win against Monfils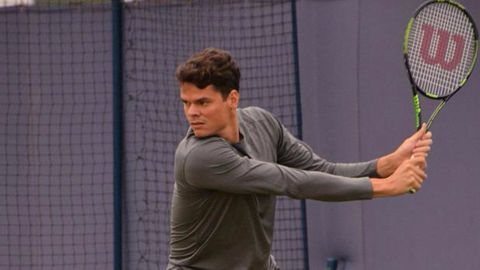 Shrugging off the injury concerns from a thigh tear that led him to withdraw from the Paris Masters, Milos Raonic sailed past Gael Monfils in his first match at the ATP World Tour Finals in London. The Canadian ace-blaster dominated Monfils to claim a 6-3 6-4, victory in straight sets. This was Raonic's second outing at the ATP World Tour Finals.
Djokovic cruises in to semi-finals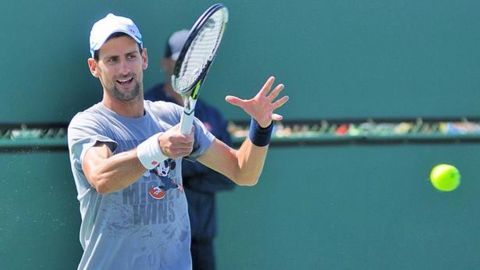 Defending champion Novak Djokovic cruised into the semi-finals after defeating Milos Raonic 7-6 (8-6), 7-6 (7-5). This is Djokovic's eighth consecutive victory against Raonic, and with that the Serb becomes the first player to reach the final four. Raonic will now meet Dominic Thiem while Djokovic has one last round-robin game left against David Goffin, who has replaced injured Monfils.
David Goffin to replace injured Monfils in ATP Tour Finals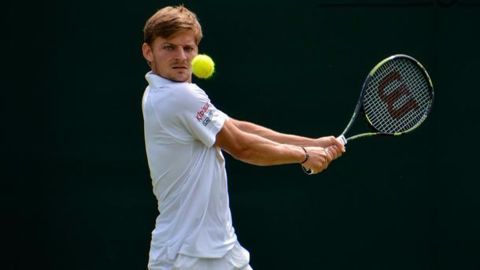 World number 11 David Goffin is all set to replace Gael Monfils at the 2016 ATP Tour Finals in London. Monfils pulled out of the tournament with a rib injury. The Frenchman was seen struggling during the match against Dominic Thiem. David will be up against Novak Djokovic in a match which has 200 ranking points for the winner.
It's Murray vs Djokovic in the ATP Tour Finals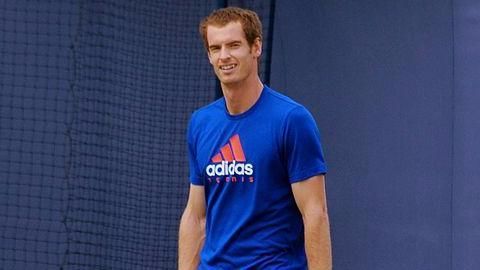 World's top two players Andy Murray and Novak Djokovic booked their places in the final of the 2016 ATP World Tour Finals after winning their respective last four matches. It will be their 35th encounter against each other as they fight for the number one ranking which Murray took away from the Djokovic just a fortnight ago.
Murray's semi-final lasts three and half hours; Djokovic's 66 minutes
Murray won a gripping semi-final match against Milos Raonic 5-7, 7-6, (7-5), 7-6 (11-9), which lasted three hours and 38 minutes. Djokovic, on the other hand, defeated Kei Nishikori 6-1, 6-1 in just 66 minutes in the second semi-final match.
Double joy for the Murray family
While Andy won the singles title and ended year ranked number one, his elder brother Jamie Murray won the doubles title in the tournament and also occupied the number one spot in doubles ranking. They become the first brothers to simultaneously occupy number one ranking.