Japan Warriors defeat Indian Aces in IPTL
Japan Warriors defeat Indian Aces in IPTL
Written by
Rishikesh Malkhede
Dec 08, 2016, 07:50 am
3 min read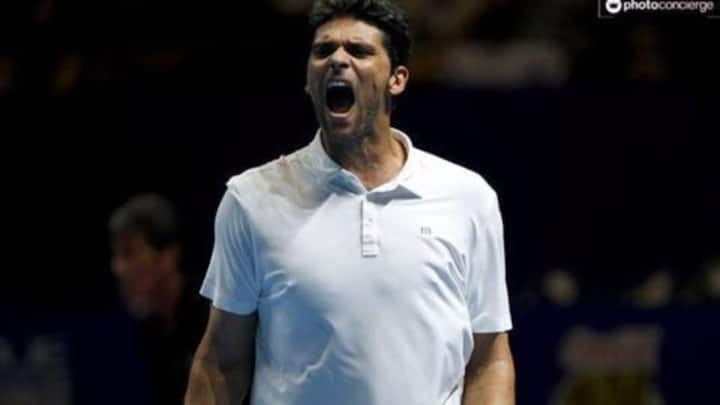 Japan Warriors remained in the contention for the title after defeating Indian Aces 27-20 in the crucial Singapore leg of International Premier Tennis League. The Warriors won four of the five sets, losing only the Spanish derby of men's doubles match. Aces will meet Singapore Slammers next, while Japan will face UAE Royals on the last day of Singapore leg.
International Premier Tennis League
International Premier Tennis League is an annual tennis tournament. It was founded in 2013 by former Indian tennis player Mahesh Bhupati and the first edition was played in November 2014. The 2016 edition would take place from 2-11 December in Saitama, Singapore and Hyderabad. Four teams will take part in 2016 edition - Indian Aces, Japan Warriors, Singapore Slammers and UAE Royals.
The opening edition of the IPTL was won by Indian Aces. They defeated UAE Royals in the finals. In 2015, Singapore Slammers won the tournament by defeating Indian Aces. They had won a prize money of $1 million.
Indian Aces start their 2016 campaign with a win
Indian Aces started their IPTL 2016 campaign with a win over hosts Japan Warriors. Aces won 30-17, winning all the five matches on day one. In the other game, defending champions Singapore Slammers were handed a 29-19 defeat by UAE Royals. The Royals won four of their five matches, with Martina Hingis crushing Kiki Bertens 6-1 in women's singles.
Indian Aces snatch a win from Singapore Slammers in IPTL
Singapore Slammers were handed a second defeat of the tournament as they lost to Indian Aces 26-25 in International Premier Tennis League. With scores tied at 19-all after four matches, Kirsten Flipkens defeated Kiki Bertens 6-5 (7-3) to win it for the Aces. The Aces are set to play UAE Royals tomorrow, who had beaten Singapore Slammers in the tournament opener.
Nishikori helps Japan Warriors win
Playing in his first IPTL, Kei Nishikori helped the Japan Warriors register their first win in the tournament. After losing three of the four games, Nishikori defeated Tomas Berdych 6-1 to win it for the Warriors 23-20 against UAE Royals.
Indian Aces outplay UAE Royals in Singapore leg of IPTL
Indian Aces registered a victory over UAE Royals on the first day of Singapore leg of the 2016 International Premier Tennis League. The Aces won 26-19, winning five of the six sets. UAE Royals had earlier defeated Indian Aces 30-20 on the last day of the Japan leg of the tournament. Both the teams will face each other in Hyderabad on 10 December.
Singapore slams Japan Warriors 29-16
Singapore Slammers defeated Japan Warriors 29-16 at the Singapore Indoor Stadium. Winning five of the six sets, Singapore registered their second victory over Japan this year.
Singapore continue winning streak; crush UAE Royals 30-18
Oue Singapore Slammers defeated UAE Royals 30-18 at their home ground in IPTL. Singapore won all the sets of the match and are at the second place, behind Indian Aces on the points table.