Football transfers: Pepe confirms exit from Real Madrid
Football transfers: Pepe confirms exit from Real Madrid
Written by
Rishikesh Malkhede
Jun 06, 2017, 08:16 pm
3 min read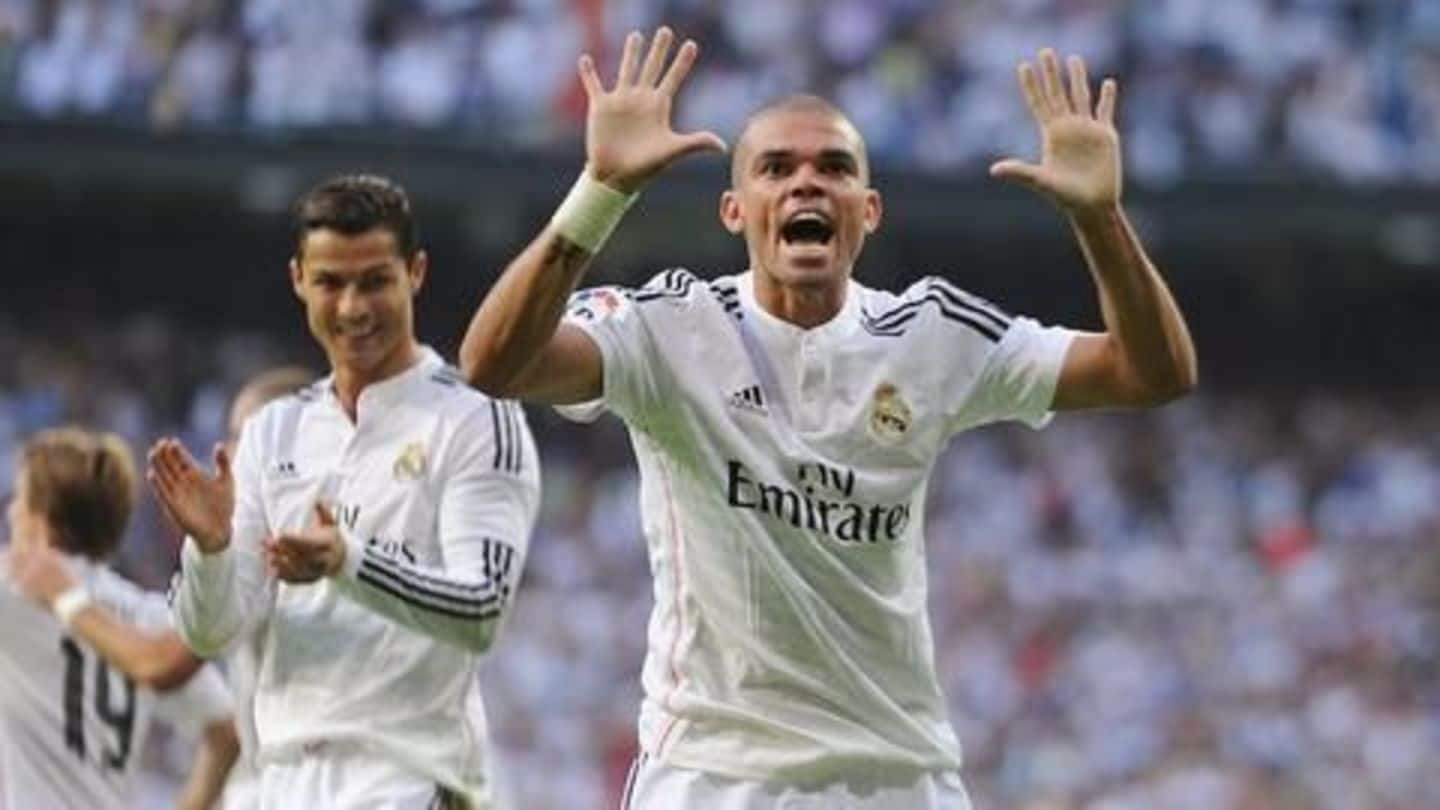 Real Madrid defender Pepe has confirmed that he is leaving the Spanish club. He said that he would have stayed if he was offered a two-year deal with Madrid. However, the club is interested in signing him for just an year. Pepe, who joined the club in 2007, is supposedly signing a deal with Paris Saint-Germain.
All you want to know about football's summer transfer window
With only Champions League finals remaining, the transfer talks of players, scheduled for the 2017 summer transfer window, have already begun. The transfer window will open on July 1, and will go on till 11 PM on August 31. Let us have a look at some of the transfers which are almost confirmed to take place in this two month period.
Arsenal have promised Arsene Wenger £100 million to be used in the transfer window. The FA Cup winners are also trying hard to keep Alexis Sanchez and Mesut Ozil, offering them more than £30 million combined.
French footballer Antoine Griezmann has reportedly asked Atletico Madrid to let him exit, after Manchester United showed much interest in him. 18-year old Kylian Mbappe is strongly being chased by Manchester City and might leave Monaco. In a bid to have a backup for Thibaut Courtois, Chelsea are allegedly in talks with Paris Saint-Germain goalkeeper Alphonse Areola and will mostly seal the deal.
Who could join the Premier League?
Apart from Antoine, English clubs are are targeting La Liga stars Alvaro Morata and James Rodriguez, Bundesliga's Marco Reus and Ligue 1's Tiemoue Bakayoko and might close the deal this summer.
James Rodriguez set to go to ManU?
After missing the Champions League finals, it is being reported that James Rodriguez is set to leave Real Madrid for Manchester United. ManU are close to bring the star to the Premier League for an amount of £60 million. However, if reports are to be believed, Italian club Inter Milan have also shown interest in the 25-year old Colombian.
Real Madrid selling Rodriguez to fund Mbappe bid
Real Madrid are keen on giving away Rodriguez in order to fund their £118m plus a bonus deal for Monaco star Kylian Mbappe. However, Mbappe is contractually bound with Monaco until 2019 and is not keen on leaving the club this season.
Angel Di Maria to return to Spain?
Barcelona's new manager Ernesto Valverde is keen on bringing Paris Saint-Germain's Angel Di Maria back to Spain. Valverde wants Maria as Arda Turan's replacement, who is most likely closing a deal with Arsenal. Maria was previously a part of Real Madrid, before moving on to Manchester United and then Paris. It has also been reported that Messi suggested that Maria should come to Barcelona.