Chennai Smashers win the 2017 PBL title
Chennai Smashers win the 2017 PBL title
Jan 15, 2017, 12:02 am
2 min read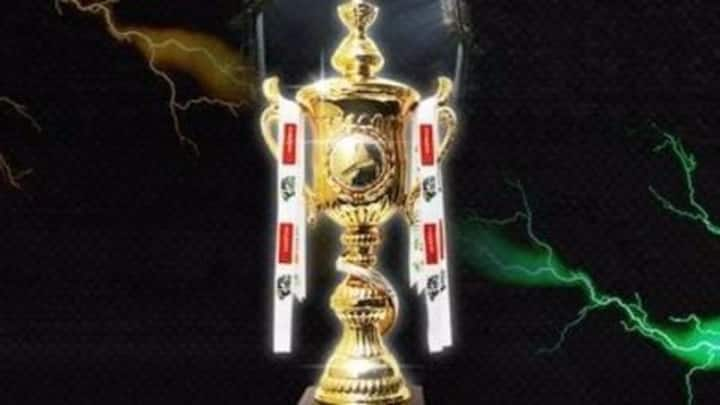 Chennai Smashers won the 2017 Vodafone Premier Badminton League after a thrilling finals match against Mumbai Rockets. It was Tanongsak Saensomboonsuk who defeated Ajay Jayaram in the final match to win the tie 4-3. Earlier, both the teams won two matches each to make the score 3-3 when it all came down to the final match.
PV Sindhu leads Chennai Smashers into semis
After winning a Trump match against Awadhe Warriors' Saina Nehwal, PV Sindhu confirmed her team's place in the finals. Chennai Smashers won 4-1. In men's singles, Chennai's Parupalli Kashyap won against Vincent Wong Wing Ki, while Sindhu defeated Nehwal in women's singles. Their third win came in mixed doubles event after Chris Adcock and Mads Pieler Kolding defeated Goh V Shem and Markis Kido.
Sindhu overpowers Saina in Indian derby
One of the most awaited matches of the tournament was played in the first semi-finals of 2017 PBL. India's top two women badminton players, Saina Nehwal and PV Sindhu faced each other. It was Sindhu who won 11-7, 11-8.
Sung Ji Hyun, Prannoy wrap up Hyderabad Hunters
In one of the shortest semi-finals tie, Mumbai Rockets crushed Hyderabad Hunters 3-(-1) in just two matches. Sung Ji Hyun defeated Olympic gold medalist Carolina Marin in the first trump match of the day. Sung won 6-11, 11-6, 11-5. Mumbai got two points from the match. In the second trump match, HR Prannoy defeated Sameer Verma to take Rockets in the semis.
PBL: Mumbai Rockets to face Chennai Smashers in finals
After winning their respective semi-finals, Mumbai Rockets and Chennai Smashers will face each other in the finals of 2017 Premier Badminton League at Delhi. Rockets have won five of their six matches at the tournament, while Smashers have won four of the six matches. The only loss Mumbai faced was from the hands of Smashers in the league matches.
Second consecutive final for Mumbai
It will be the second consecutive time that Mumbai Rockets have reached the finals of the Premier Badminton League. In 2016, Rockets faced Delhi Acers in the finals, but ended up losing the tie 3-4.