Sam Allardyce confirmed as Crystal Palace manager
Sam Allardyce confirmed as Crystal Palace manager
Written by
Rishikesh Malkhede
Dec 24, 2016, 07:23 pm
3 min read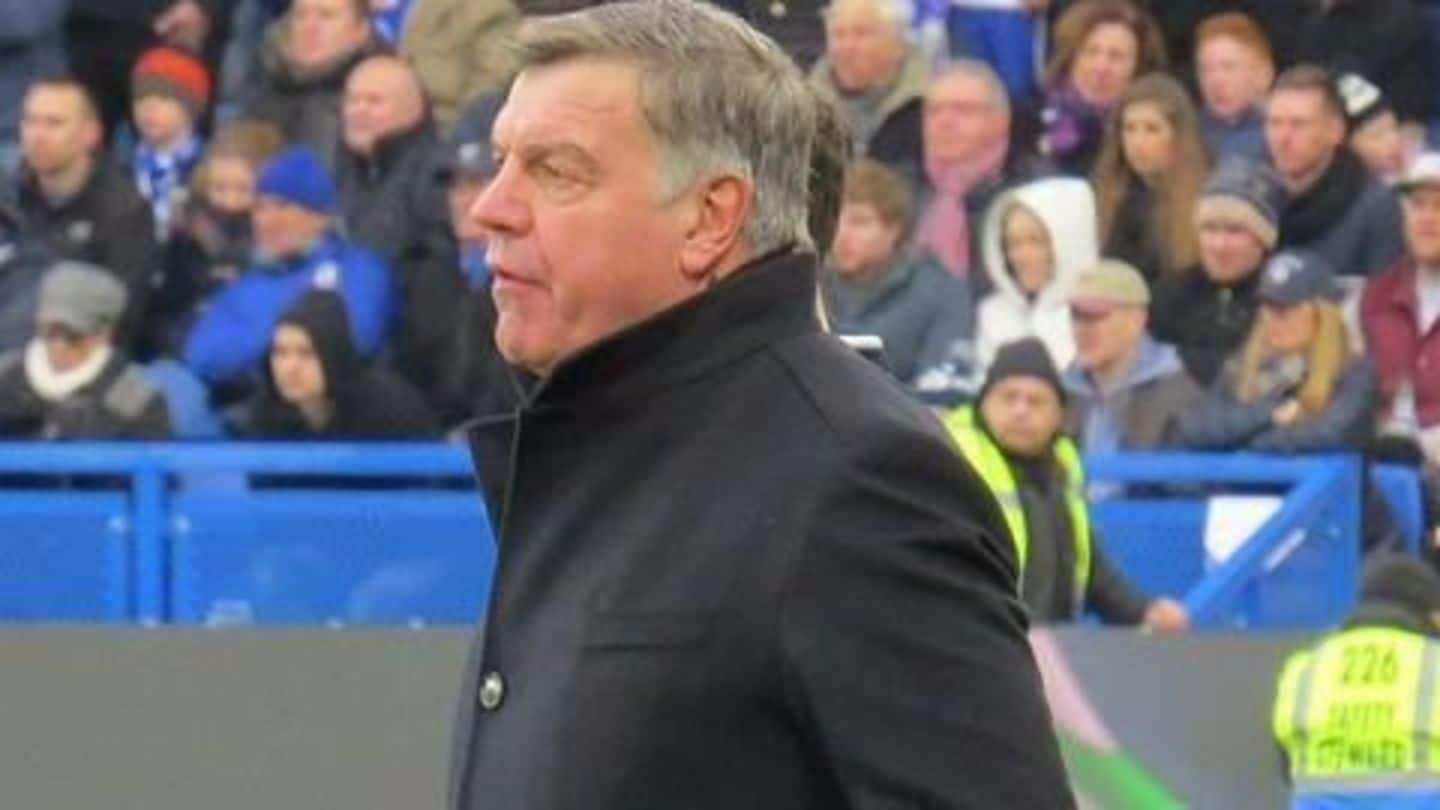 Former England manager Sam Allardyce has returned to football after about 67 days - as the manager of Crystal Palace F.C. Allardyce signed a two and half year deal with Crystal Palace and will take charge of the team at Watford on Boxing Day encounter. Sam has previously managed five clubs - Bolton, Newcastle, Blackburn, West Ham and Sunderland.
Sam Allardyce is a football manager and former football player from England. He has played 578 matches for various clubs in his 21-year long career. Post his retirement, Sam took to management for Irish Club Limerick in 1991. Over the years, Sam Allardyce has managed various leading clubs including Blackpool, Bolton Wanderers, Newcastle United, Balckburn Rovers, West Ham United and Sunderland.
Voted as 'Premier League Manager of the Month' six times
While working as a manager with Boltan Wanderers, Sam Allardyce was voted as as the Premier League Manager of the month for August 2001. He later received the award five times in his career till now, last in October 2014 with West Ham United.
Allardyce appointed as England manager
Sam Allardyce was appointed the manager of England's football team for a initial deal of two years. Sunderland agreed a compensation of £3 million to let Sam go and take the job as England's manager. The 61-year old who were to replace Roy Hodgson said that he was extremely honoured with the appointment and would do everything he could to help England do well.
Sam Allardyce 'caught' on camera trying to land £400,000 deal
Sam Allardyce was filmed by undercover reporters posing as businessmen who said that they wanted to bring overseas players to England. Sam volunteered to help them by going to Singapore and Hong Kong and told them that bypassing the rules of Football Association was easy. UK newspaper 'The Telegraph', which carried out the sting operation said that Allardyce also negotiated a £400,000 deal.
Sam Allardyce sacked as England manager
With just 67 days into his 'dream job', Sam Allardyce was sacked by the Football Association (FA) after an undercover operation by a newspaper. The investigation showed him negotiating a fee of £400,000 to represent an overseas firm that was hoping to profit from Premier League transfers. FA said that Sam made a error of judgement and he has accepted his mistake.
ManU manager feels sorry for Sam Allardyce
Manchester United manager Jose Mourinho said that he felt sorry for Sam Allardyce after the England boss was sacked following a report of undercover investigations. Mourinho said, "I like Sam and respect him. I feel sorry because I know that was his dream job."
Sam Allardyce to replace Alan Pardew at Crystal Palace FC?
Former England manager Sam Allardyce is in talks with Crystal Palace FC as the new manager after Alan Pardew was sacked yesterday. Palace chairman Steve Parish said that they are in talks with a number of people for the position. The premier club is hoping to make an appointment before its next fixture against Watford FC on Boxing Day.