SC asks Anurag Thakur to tender unconditional apology
SC asks Anurag Thakur to tender unconditional apology
Written by
NewsBytes Desk
Jul 07, 2017, 07:15 pm
2 min read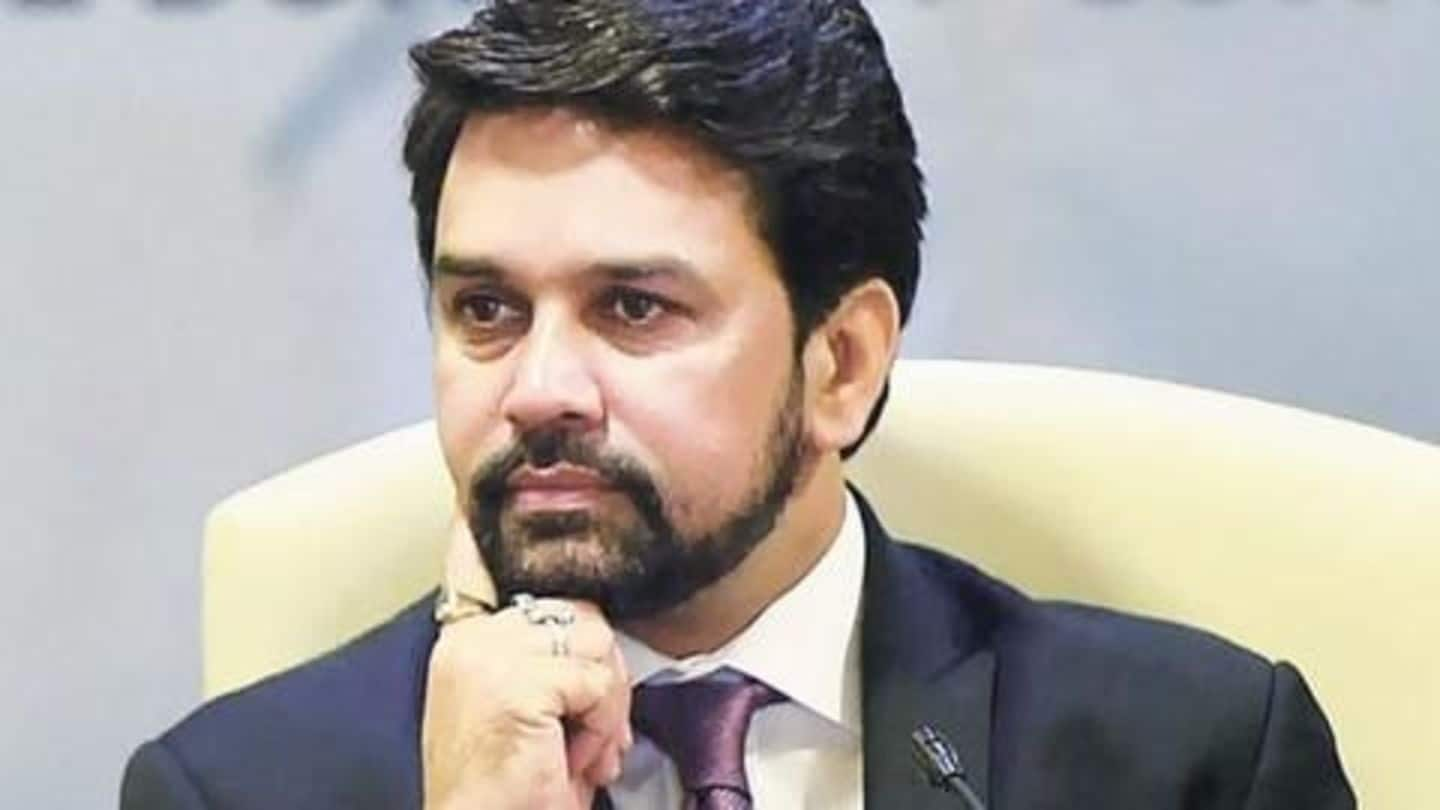 The Supreme Court has asked former BCCI President Anurag Thakur to give a fresh apology in the perjury case. His previous apology has been rejected by the apex court. "We are not happy with the affidavit of apology; it has to be categorical," said Justice Dipak Misra. The court has asked him to file a new affidavit furnishing unconditional apology by July 12.
Anurag Thakur: early career
Anurag Singh Thakur started his career as a politician. He won the Lok Sabha seat from Hamirpur in Himachal Pradesh and was the member of 14th,15th and 16th Lok Sabha. In May 2008, he was first elected to Lok Sabha as a candidate of Bharatiya Janata Party. Notably, his father, Prem Kumar Dhumal is the former CM of Himachal Pradesh.
Thakur's steady rise in the cricket arena
Thakur played one Ranji Trophy match and later went on to become a first class cricketer which apparently, qualified him to become a national junior selector. He actively worked with the Himachal Pradesh Cricket Association (HPCA) and is responsible for making the HP team formidable. Thakur then became BCCI's secretary in 2015. On 22 May 2016, he was appointed the president of the BCCI.
Dharamshala stadium: A result of Thakur's undertaking
Anurag Thakur has also been credited for raising the "beautiful cricket stadium at Dharamshala and also a couple of other first-rate stadiums" in Himachal Pradesh.
SC alleges Anurag Thakur's affidavit false
The Supreme Court has hauled up BCCI Chief Anurag Thakur for filing a false affidavit in court, regarding a letter to ICC chief executive Dave Richardson about government interference in the BCCI. The SC called it a case of perjury and demanded an apology from Thakur. However, it added that an apology may not suffice and they would have to initiate a prosecution.
Anurag Thakur makes first court appearance in BCCI matter
In his first court appearance in the BCCI matter, former board chief Anurag Thakur stood by as the proceedings witnessed yet another refusal to comply with the SC's orders. Senior counsel Kapil Sibal and others sought one "meeting of state cricket associations", whom the BCCI reportedly has no authority over. Thakur, meanwhile, was exempted from appearance in the next perjury hearing on April 17.