Fall in line, or we'll make you- SC tells BCCI
Fall in line, or we'll make you- SC tells BCCI
Sep 29, 2016, 08:00 am
5 min read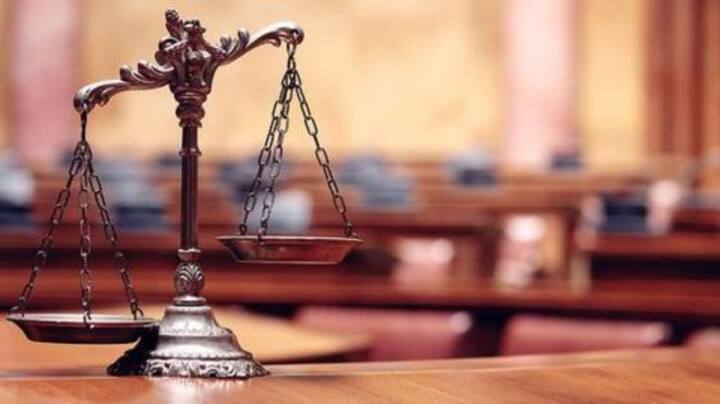 Supreme Court of India has told the BCCI to fall in line or the court will have to do it. Chief Justice of India T S Thakur said that BCCI should follow the Lodha panel recommendations and should not defy court orders. The SC has given BCCI time till October 6 to explain themselves over non-compliance of orders.
Lodha committee submits recommendations for reforms
After looking into the organizational structure and functioning of BCCI, the Supreme Court-appointed Justice R.M. Lodha Committee, on January 4, 2016, came up with a comprehensive set of recommendations to reform and restructure the sporting body.
A look at some Lodha panel recommendations
The Lodha committee report recommended a cooling-off period between successive terms for top officials. It suggested that ministers and government servants cannot occupy BCCI posts and wanted professionals under a chief executive officer to run the board's day-to-day activity. Further, the report wanted the BCCI to be brought under the Right to Information Act (RTI) Act, which would allow citizens to access Board's information.
SC happy with Lodha recommendations, seeks BCCI response
Supreme Court told the BCCI that it was happy with Lodha panel recommendations and that it wanted them implemented. SC Chief Justice Thakur said, if BCCI had difficulty in implementing, they would have Lodha committee implement it for them. The court asked BCCI to come back by March 3 to let it know about the execution of all structural changes recommended by the committee.
Lodha panel's 'one-member-one-vote' suggestion
'One member, one vote' suggestion was among the many sweeping recommendations proposed by the Lodha panel. This meant, only cricketing bodies representing a state would have full membership and voting rights in the BCCI. For instance, if a state (like Maharashtra or Gujarat) has three associations, one of them will have full voting rights while the other two will be relegated to associate members.
BCCI files affidavit against Lodha recommendations
In the first week of March 2016, in an affidavit submitted to the SC, BCCI expressed its reservations towards Lodha report recommendations. Prohibition on re-appointment for members of managing committee and cooling-off period, bringing board under RTI amongst other suggestions were opposed.
SC raps BCCI over funds allocation
According to BCCI's affidavit, which disclosed details of funds allotted to state bodies in the last five years, atleast 11 states had not received any BCCI funds. In this light, SC criticized BCCI for the way it distributed funds to its affiliated-units. The court further said that BCCI had done nothing to develop the game and that its members created a "mutually benefit society."
SC asks if BCCI refuses to be reformed?
Continuing arguments over Lodha recommendations, BCCI said that because of its status as a trust, it was beyond the purview of Supreme Court. BCCI's counsel cited Article 19 (C) of Indian Constitution, which allows formation of associations/unions, as one of the reasons why SC could not interfere in BCCI's functioning. The court responded by asking the BCCI whether it was "refusing to be reformed".
SC tells BCCI to be transparent and accountable
Supreme Court said that BCCI was not a private entity and is accountable and answerable like any other public body. The bench headed by Chief Justice T.S. Thakur said that BCCI is a trustee of the game and that its activities must inspire confidence. Apex court's observations came as it was hearing objections against Lodha committee recommendations, made by BCCI and state associations.
SC Bench delivers orders on Lodha Panel recommendations
The two-judge bench of SC, made of Chief Justice Thakur and Justice Kalifulla ordered the BCCI to adopt the one-state-one-vote policy. The recommendation of including a CAG member in the BCCI governing council was accepted. It rejected inclusion of a minister in BCCI, and ordered an age cap of 70 for its members. BCCI has been given 6 months to implement these changes.
Gavaskar, Kapil feel Lodha Panel recommendations are too harsh
Former cricketers Sunil Gavaskar and Kapil Dev have raised their concern over the recommendations given by Lodha Panel for BCCI. Gavaskar said that the three year term for an administrator was short and also raised questions over the cooling-off period. Kapil Dev seconded Gavaskar's opinion and also raised concerns over 'one state, one vote' system. However, he welcomed the age cap for selectors.
Ravi Shastri comes to BCCI's rescue
Former captain of Indian team, Ravi Shastri, has come to BCCI's rescue raising his voice against the Lodha Panel recommendations. He did not agree with the age cap for officials, the cooling off period and the number of selectors brought down to three from five.
BCCI not following Lodha panel recommendations
Retired Justice RM Lodha had moved to Supreme Court saying that BCCI and its office bearers are not complying with the orders of SC. The panel also demanded removal of top officials at BCCI, including BCCI chairman Anurag Thakur and Secretary Ajay Shirke.