SC sends notice to Srinivasan, Shah for attending BCCI meetings
SC sends notice to Srinivasan, Shah for attending BCCI meetings
Jul 14, 2017, 04:42 pm
3 min read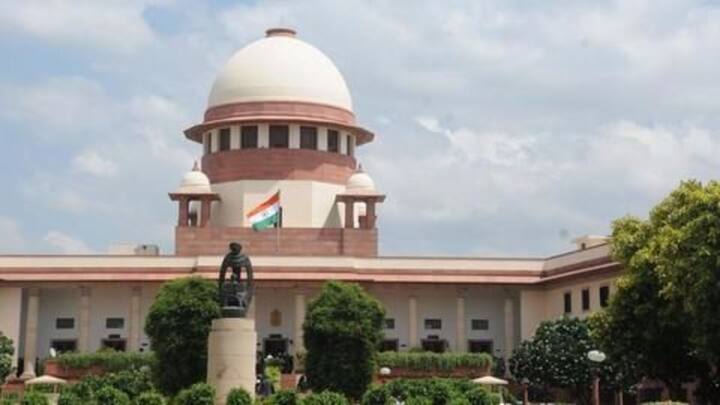 The Supreme Court today sent notices to former BCCI president N Srinivasan and former secretary Niranjan Shah of Saurashtra Cricket Association for flouting the '70-year old' age guidelines by the Lodha Panel by attending the BCCI meetings on two occasions. The matter will be heard on 24 July. The Committee of Administrators had earlier complained about the duo in their status report to SC.
CoA applauds BCCI; criticizes disqualified officials
The Committee of Administrators (CoA) submitted its fourth status report to the Supreme Court. The report will be discussed in their next hearing which is scheduled on 14th July. In the report, CoA applauded the Acting Secretary of BCCI and the CAC for doing their jobs with the right intent. The CoA was formed this year to oversee the functioning of BCCI.
Praise for Acting Secretary Amitabh Chaudhary and CAC
The CoA has applauded BCCI's Acting Secretary Amitabh Chaudhary for taking initiatives to implement Lodha Panel reforms. The Cricket Advisory Committee, comprising of Ganguly, Laxman and Tendulkar, was also praised for handling the appointment of the new coach of Team India. The CoA thanked it saying, "The CAC has applied themselves to the cause at hand with dedication and commitment."
CoA conveys its best wishes to the team
The CoA welcomed the decision to appoint Ravi Shastri as coach and said, "We need to put the immediate past events to rest and wish the team, the captain, coach and support staff a very 'Happy Innings' in the run up to the World Cup."
CoA accuses disqualified members for stalling the implementation of reforms
The report has accused 'disqualified office bearers' N Srinivasan and Niranjan Shah of stalling the implementation of the Lodha committee reforms. CoA said that Srinivasan and Shah attended BCCI's Special General Meeting on 26 June representing Tamil Nadu and Saurashtra respectively and the duo tried to hijack the meeting. An audio file regarding the same has also been submitted to the SC.
CoA calls Treasurer 'a mute spectator'
In the report, the CoA has blamed the current BCCI Treasurer Anirudh Chaudhary of being 'a mute spectator' in Srinivasan and Shah's case. The report further says that Anirudh lacks courage to stand up and speak in favor of implementation of reforms.
State associations also face CoA's criticism
The CoA also blamed the state associations for not helping in implementation of the Lodha reforms. The report said that the associations are trying to accommodate the disqualified members, which is complete defiance of the SC order. It is now up to the court to decide what could be done in the scenario, and how the reforms can be implemented soon.