Kvitova to play Wimbledon months after stabbing incident
Kvitova to play Wimbledon months after stabbing incident
Written by
Rishikesh Malkhede
May 23, 2017, 07:22 pm
3 min read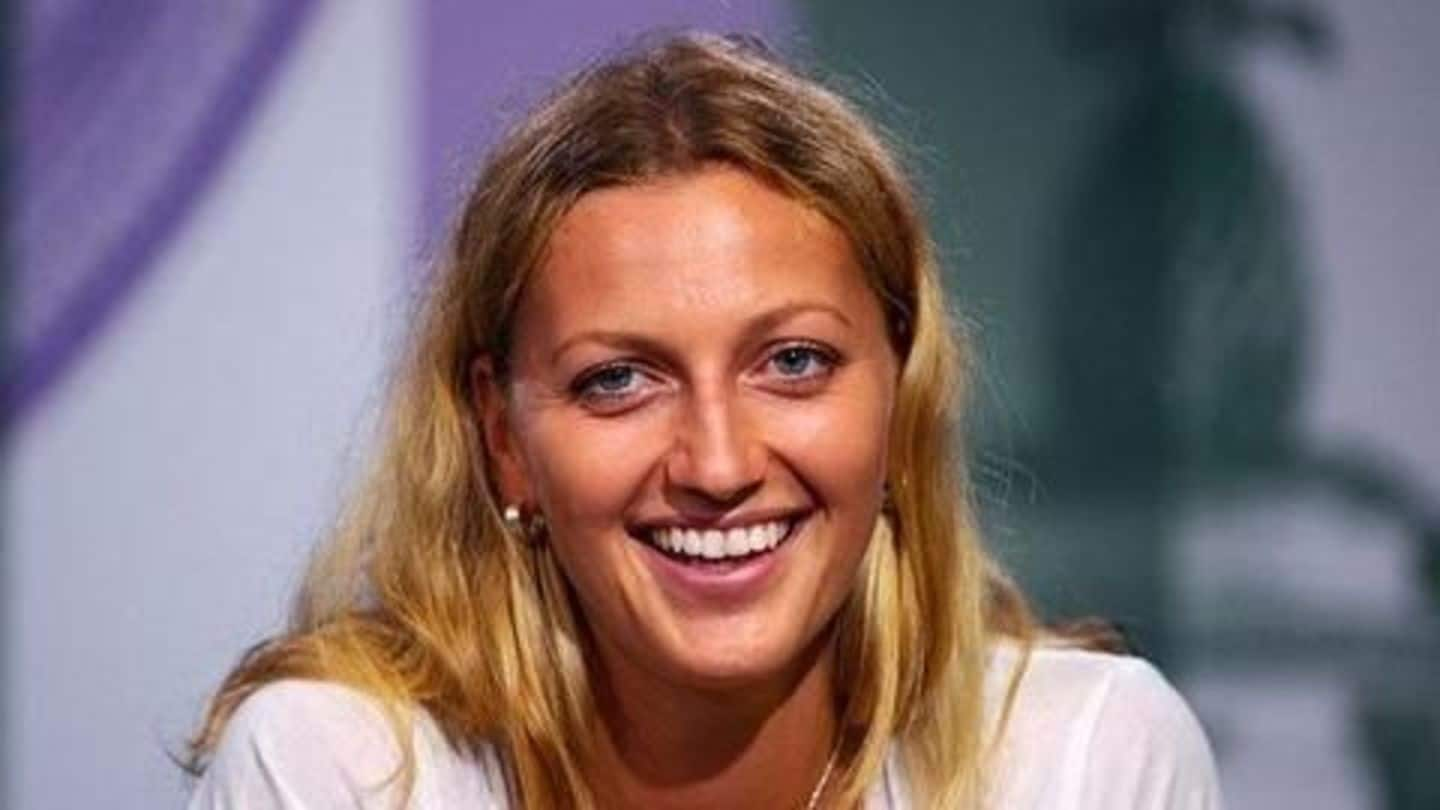 Two-time Wimbledon champion Petra Kvitova is set to make her return to playing tennis. The Czech player will play at Wimbledon less than seven months after a career-threatening injury to her left hand (her playing hand) caused by a knife attack from an intruder at her home. Further, according to her manager, Petra "will make a last-minute to compete at the French Open".
Petra Kvitova is a professional tennis player from Czech Republic and is currently ranked 11th in the world. A two time Wimbledon champion, she has won a total of 19 singles titles. She has also won the bronze medal at the 2016 Rio Olympics. She was a part of the Czech team which won the Fed Cup in 2011, 2012, 2014, 2015, 2016.
Tennis player Petra Kvitova attacked inside her house
On 20th Dec, Czech Republic tennis player Petra Kvitova suffered an injury by a knife-welding attacker at her house. Her left hand got injured. Her spokesperson, Karel Tejkal, had described the incident as a burglary, which occurred in the morning at her house in the town of Prostejov. He also confirmed that the injuries were not life threatening.
Frantisek Korinek, spokesperson for the police said, "Today before half past eight in the morning, a 26-year-old woman was attacked near Prostejov. The unidentified perpetrator broke into the apartment using a ruse."
Not the first incident of tennis player being attacked
On April 30, 1993, the then-world No. 1 Monica Seles was stabbed by a 38-year-old man with a nine-inch blade in the middle of a ongoing match in Germany. The attacker was obsessed by Seles's rival Steffi Graf and wanted to end the rivalry himself. Seles was injured as the blade went one and half inch inside, and was out of tennis for two-years.
What did Kvitova say about the incident?
Kvitova on her Facebook page said: "Today I was attacked in my apartment by an individual with a knife. The injury is severe and I will need to see specialists, but if you know anything about me I am strong and I will fight this."
Injured Kvitova out for a minimum of three months
World number 11 tennis player Petra Kvitova, who suffered injuries on fingers of her left hand while fighting with a burglar at her house, will be out for at least three months, her spokesman Karel Tejkal said. She had already announced that she won't be part of the Hopman Cup starting 1 January, owing to a stress fracture in her foot.