Cricketer Dhanawade protests against helicopter landing on field, arrested
Cricketer Dhanawade protests against helicopter landing on field, arrested
Edited by
Vaneet Randhawa
Dec 18, 2016, 12:09 pm
3 min read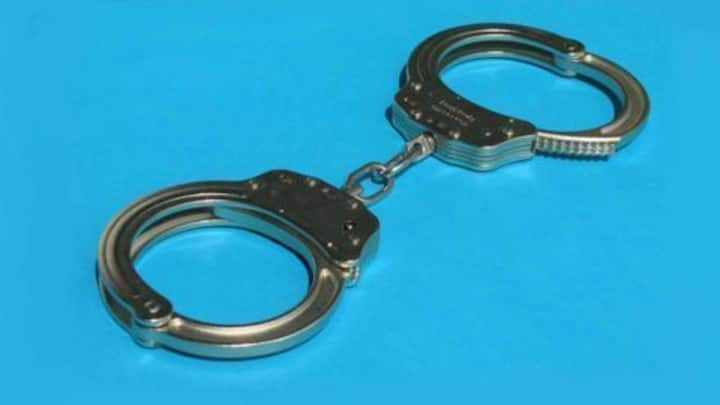 Record-holding cricketer Pranav Dhanawade was manhandled by the police as he protested against Union HRD minister Prakash Javadekar's helicopter landing on a sporting ground. The police took Dhanawade and his father into custody and tried to book them under a false case. Javadekar said he had "cancelled his visit while still in the helicopter". He held Pranav right and the cops wrong.
Pranav Dhanawade is a student of the KC Gandhi School in Kalyan, in Thane, a Mumbai suburb. His father Prashant drives an auto-rickshaw in Kalyan. Pranav's coach is Harish Sharma.
Pranav Dhanawade bats his way into record books
Pranav Dhanawade, a 15-year old boy from Mumbai entered the history books for his world record score of 1009*. He achieved this during the H.T. Bhandari Cup inter-school cricket tournament (under-16 event) organized by the Mumbai Cricket Association (MCA). Pranav smashed 1009 not out off 323 balls in 395 minutes against Arya Gurukul School. The score includes 129 fours and 59 sixes.
Pranav breaks 116-year old cricket record
With his score, Pranav Dhanawade has broken a 116-year-old cricket record. Arthur Collins had scored 628 not out in 1899.
Pranav's father responds to his son's achievement
Talking about his son's achievement, Prashant, father of Pranav Dhanawade said, "He has got cramps. I don't know what to say but I feel proud that my son has achieved this." He said that was nervous throughout but was just happy to see his son batting. He added that the target for his son now was a place in the Mumbai under-16 team.
Maharashtra government offers to sponsor Pranav Dhanawade
Maharashtra government announced to look after the education and coaching expenses of teenage cricket prodigy Pranav Dhanawade. The state's education minister said that the state government would offer all help to Pranav and ensure his complete coaching in cricket through the sports department. The minister also congratulated the school-boy and said that it was a matter of great pride for the state and country.
Sachin and Brad Haddin, Pranav's idols
Pranav Dhanawade, who hammered a world record score said that Sachin was his idol. "I am a wicketkeeper, so my wicketkeeping idol is Australia's Brad Haddin", added the young batsman. About his record score, Pranav said that though he was a big-hitter, he never thought of breaking the record. Pranav said that he now wants to play the Ranji Trophy.
Sachin, Dhoni congratulate Dhanawade for 1009-run knock
Following his 1009-run knock, Twitter paid tribute to Dhanawade's feat and the likes of Sachin Tendulkar and MS Dhoni congratulated him. Sachin tweeted, "Congrats #PranavDhanawade on being the first ever to score 1000 runs in an innings. Well done and work hard. You need to scale new peaks!" Dhoni said that it was a tremendous effort to score 1009 runs in an innings.