Trump in support of LA Olympic bid: Mayor
Trump in support of LA Olympic bid: Mayor
Written by
Rishikesh Malkhede
Nov 25, 2016, 05:37 pm
2 min read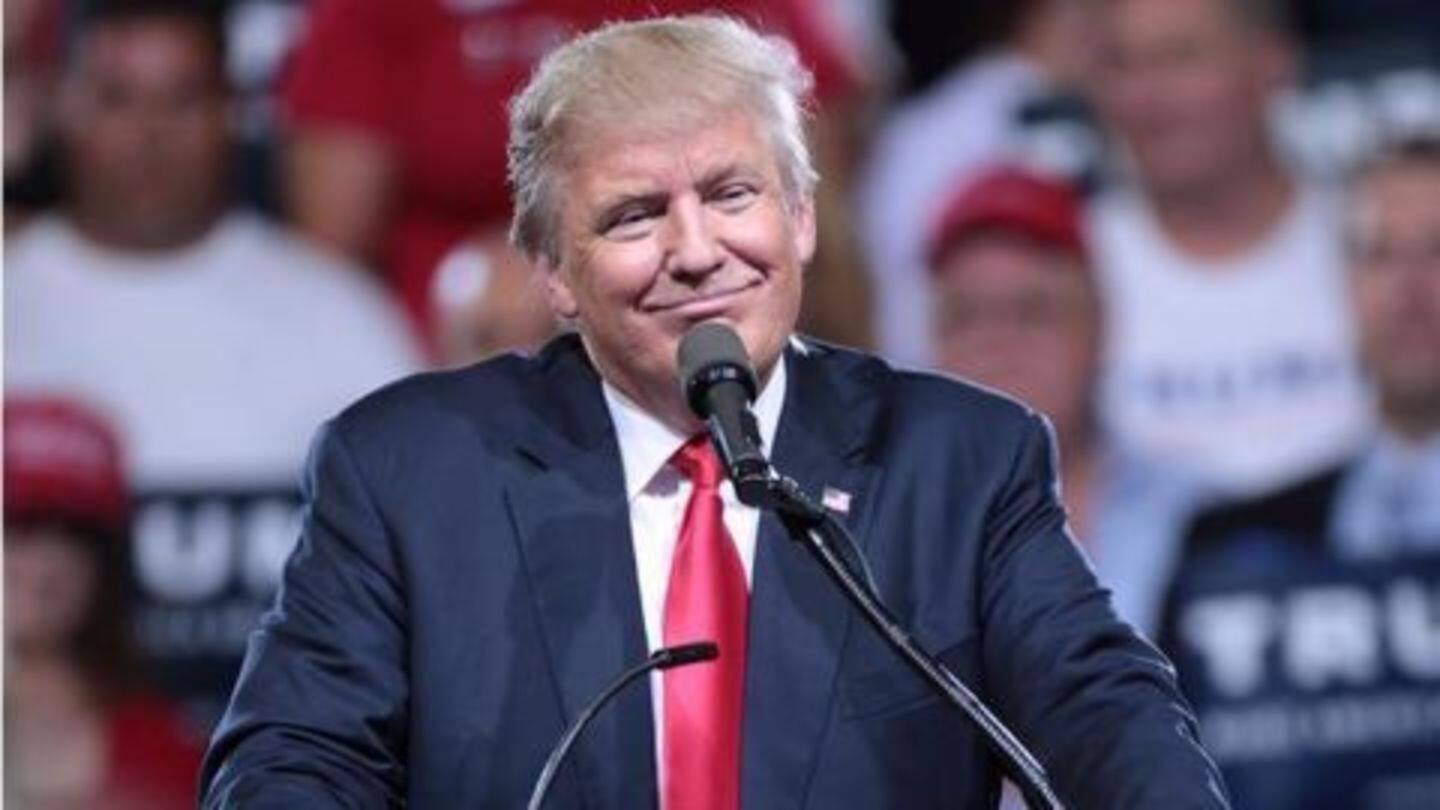 Los Angeles's Mayor Eric Garcetti said that President-elect Donald Trump has expressed his support to city's bid to host Olympic Games in 2024. Garcetti's spokesperson Connie Llanos said that the two men had a 'productive conversation' over a wide range of topics, with special mention of the immigrant issue. LA is is competing with Paris and Budapest to host the 2024 Olympic games.
Donald Trump's sports connection
US president elect Donald Trump has always been known to be an avid golfer. Not only does he own lavish resorts and golf clubs all over the world, but Trump also plays golf regularly. Trump has been seen occasionally tweeting about NFL and is friends with New England Patriots' quarterback, Tom Brady. In 1983, Trump also showed interest in buying NBA team Cleveland Indians.
Torch bearer Donald Trump
Ahead of the 2004 Athens Summer Olympic games, President elect Donald Trump was one of the torch bearers who ran during the Athens Olympic Torch Relay.
Trump's Presidency to affect LA's Olympic hosting bid?
Trump's victory as the president of the United States of America might have an impact on Los Angeles's bid to host the 2024 Summer Olympics. Eric Garcetti, mayor of Los Angeles had said in August that if Trump becomes the President, the International Olympic Committee might not want to host the Olympics in a country whose leader has at times denigrated minorities and women.
LA Olympic committee congratulates Trump
Recently, LA 2024 committee congratulated Donald Trump for his win in the presidential elections. They said, "We look forward to working closely with President-elect Trump and his administration across the federal government to deliver a 'New Games for a New Era'."
IOC's mixed reactions on Trump's impact on Olympic bid
The International Olympic Committee member Sam Ramsamy whose country South Africa was described as a 'very dangerous mess' by Donald Trump thinks that Trump's presidency will not affect the bidding. However, IOC's longest serving member, Dick Pound said that it might affect the bidding. He added that if Trump travels to Peru, where the voting will take place, things might take a turn.