Nico Rosberg nominated for Global Sports Award
Nico Rosberg nominated for Global Sports Award
Edited by
Rishikesh Malkhede
Feb 14, 2017, 04:18 pm
3 min read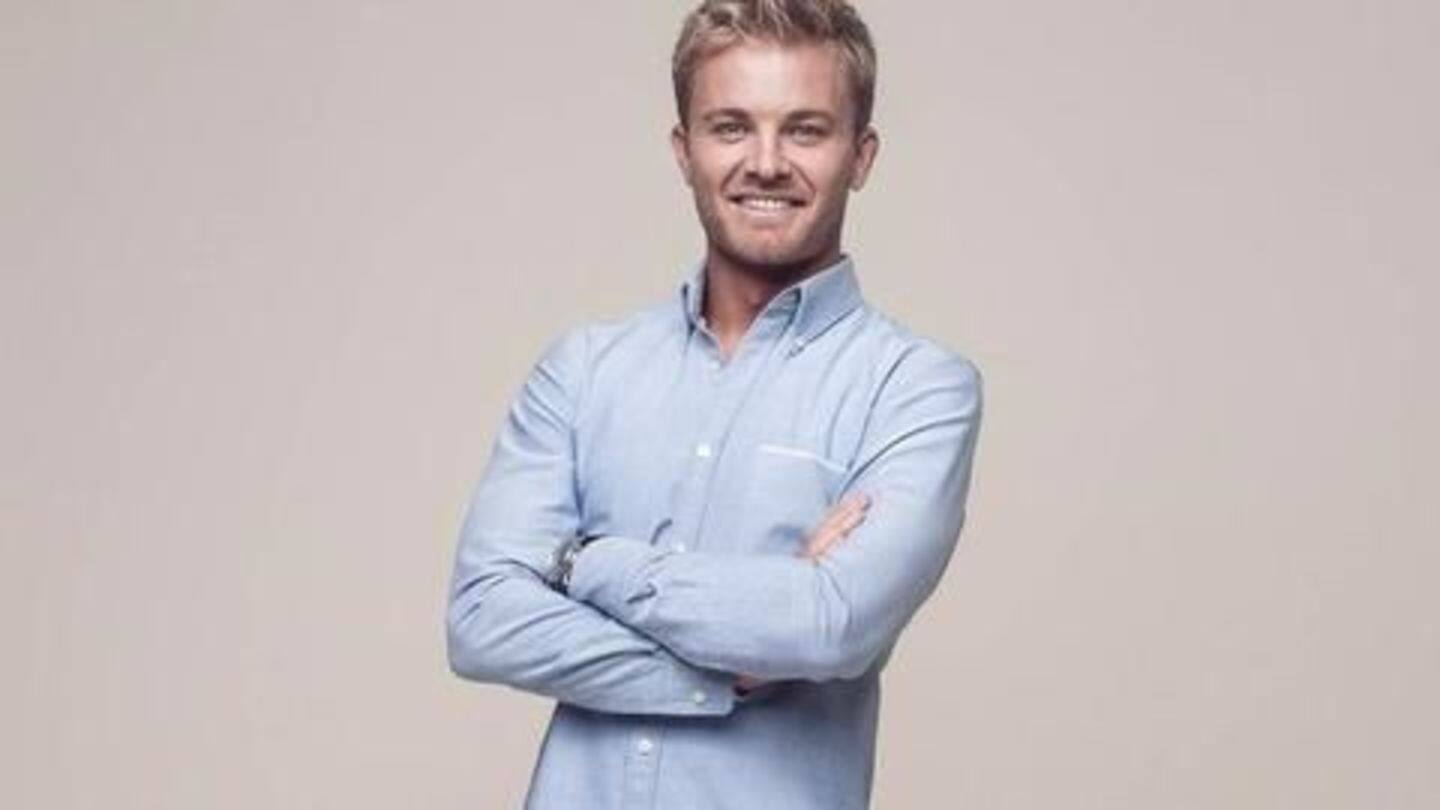 The 2016 Formula One champion Nico Rosberg has been nominated for the 'Laureus Breakthrough of the Year Award' at the World Sports Awards. He is nominated along with Ethiopian 10,000m record-breaker Almaz Ayanda, Olympic Rugby Sevens gold medalist Fiji and English Premier League champions, Leicester City and South African Olympic gold medalist Wayde van Niekerk. The award ceremony will take place tonight at Monaco.
Nico Rosberg early F1 career
Nico Rosberg was born on 27 June, 1985 in Wiesbaden, Germany. He is the son of 1982 F1 world champion Keke Rosberg. In 2005, Rosberg got his big break in Formula One when he was signed for Williams as their second test driver. He was confirmed as their driver for 2006 season. He got his first podium finish at the 2008 Australian Grand Prix.
Team-mates with Hamilton during Gokarting days
Rosberg partnered with Lewis Hamilton during his Go-karting days in 2000. The pair finished the season at top of year's championship table.
Rosberg joined Mercedes for 2010 season and partnered the 7-time world champion Michael Schumacher. Though Rosberg displayed flashes of brilliance during his early F1 days, it was not until he outperformed the legendary Schumacher, that he his true potential was seen. That season he scored 142 points to Schumacher's 72. Rosberg tasted his first F1 win in the 2012 Chinese Grand Prix.
Finishing as the second best
Nico had a great 2014 season but fell short of finishing top in the championship table, losing the year-end title to rival and team-mate Lewis Hamilton. Hamilton's momentum continued the following season and Rosberg remained in the former's shadow for most part of 2015. Once again, he finished as the runner-up for 2015 and Hamilton won the championship with three races to spare.
Winning the F1 World Championship
Nico Rosberg's top F1 career moment had finally arrived when he won the F1 World Championship for the first time on 27 Nov 2016. He beat Lewis Hamilton to the championship by 5 points, with the title race culminating at the year-end Abu Dhabi Grand Prix. Though the German finished second at Abu Dhabi, it was sufficient to clinch the title.
Nico Rosberg announces shock retirement from F1 career
F1 world champion Nico Rosberg announced retirement from Formula One, days after winning his maiden world title. Rosberg made the announcement ahead of FIA Prize Giving Gala in Vienna, where he is to be presented with the championship trophy. "I have climbed the mountain, I am on the peak, so this feels right," Rosberg said about his decision to retire.
In his F1 career Rosberg took part in 206 races, won 23, and took podium in 57 races. His last race victory came at 2016 Japanese Grand Prix.