Sepp Blatter resigns as FIFA president
Sepp Blatter resigns as FIFA president
Written by
Sripriya Yegneswaran
Jun 03, 2015, 12:58 pm
3 min read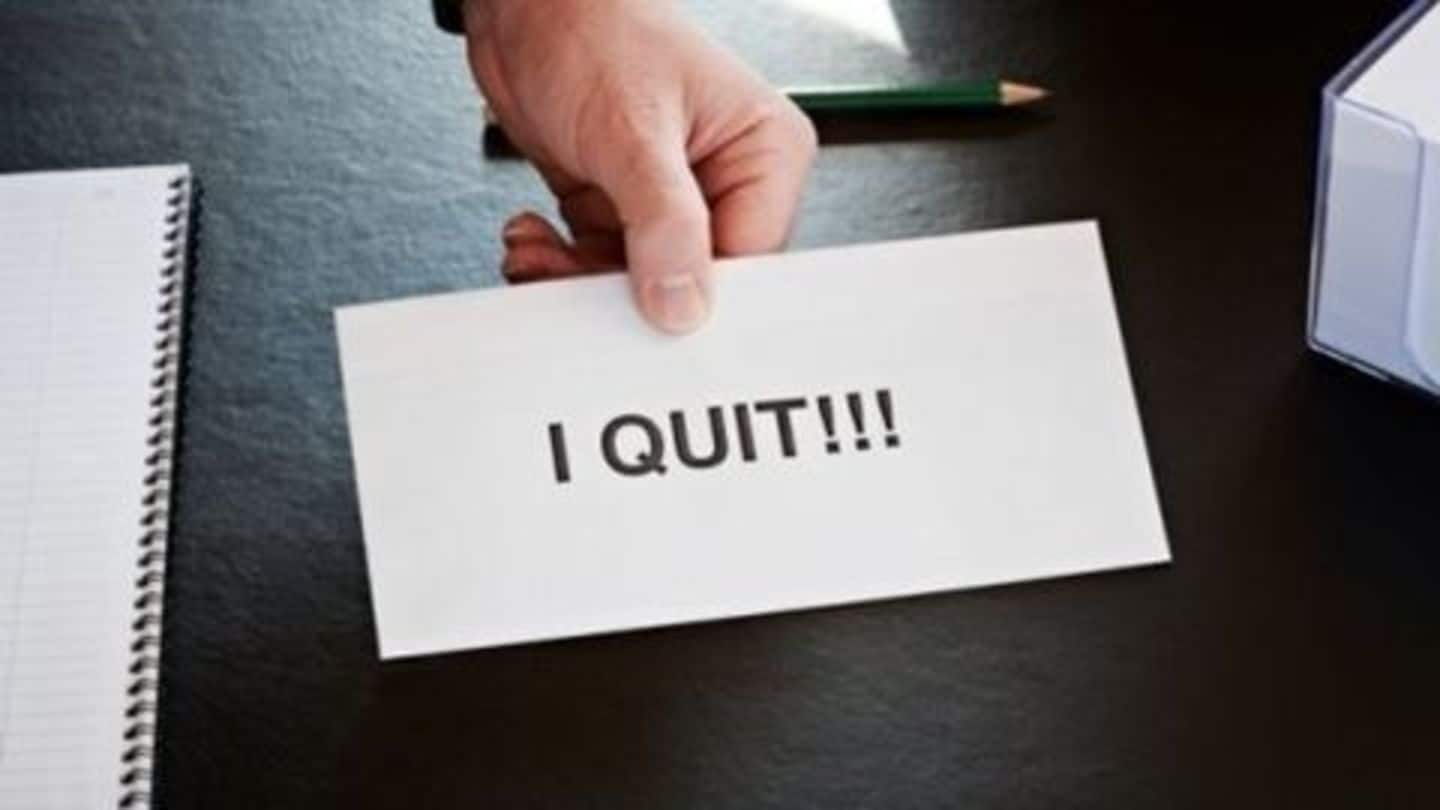 Due to the mounting criticism and corruption scandal, FIFA's president Sepp Blatter resigned. He will act as the interim president, exercising his functions until the next election. Blatter has been associated with FIFA for 40 years, becoming the president in 1998 by succeeding Joao Havelange. Blatter had resisted resignation calls for the controversial awarding of 2018 and 2022 World Cup to Russia and Qatar.
Blatter to run for President again
If elected, it will be his fifth term as FIFA's President. His present tenure has been marred with several controversies, including corruption charges over the 2018/ 2022 World Cup bidding process. His re-election seems to be a certainty after UEFA's chief executive, Michel Platini, pulled out of the race. The voting is scheduled to be held on 29 May 2015 in Zurich.
Jerome Champagne to contest against Blatter
A former French diplomat, Champagne worked for FIFA from 1999 to 2010. After leaving FIFA, he worked as an advisor to various football federations around the globe. He was also the football commissioner at the World Festival of Black Arts in Dakar. He proposed the idea of live debates between all the candidates.
Blatter may face challenge from Jordan Prince
Reports suggest that FIFA vice-president Prince Ali Bin Al-Hussein already has support from UEFA. He is yet to confirm his candidature. Allegedly, UEFA chief Michel Platini held talks with the Prince in the past few weeks. The Prince has been vocal about his disappointment over the biased corruption probe against Michael Garcia for his role in 2018/ 2022 world cup bidding.
FIFA confirms four candidates for Presidential election
FIFA named Prince Ali bin al-Hussein of Jordan, former Portugal star Luis Figo and Michael van Praag of the Netherlands as candidates against Blatter after the nominations ended. Jerome Champagne couldn't secure five nominations required to be a contender; only three out of the 209 FIFA members nominated him. Blatter, with 17 years experience of running FIFA, is widely expected to win.
South American nations may not support Blatter
South American Football Confederation (CONMEBOL) was expected to extend unanimous support to Blatter. The opposing indications came during CONMEBOL's recent Congress held in Paraguay. Though CONMEBOL has been a long-time supporter of Blatter, a number of the old officials have left the federations, thus eroding Blatter's base. Blatter still has near-unanimous support from Asia and Africa.
Blatter may face just one opponent
Several reports emerged claiming that Luis Figo and Michael Van Praag are planning to withdraw from the election to support the candidature of the Jordanian Prince. The three candidates met last week and discussed options to defeat Blatter - FIFA's president since 1998. The Jordanian Prince is expected to have the best chance to upset Blatter.
Sepp Blatter wins the FIFA Presidential race
Blatter won a 5th consecutive term as FIFA's president after beating his opponent, Prince Ali bin al-Hussein of Jordan. In the first ballot, Blatter polled 133 votes - only 6 short of the two-thirds majority required for victory. Prince Ali received 73 votes and withdrew after the first ballot. Smaller nations are known to support Blatter due to his consistent funding.
Blatter said "I thank you, you have accepted me for the next four years. I will be in command of this boat of Fifa. We will bring it back off shore."