Sameer Verma loses in Hong Kong Open finals
Sameer Verma loses in Hong Kong Open finals
Written by
Rishikesh Malkhede
Nov 27, 2016, 02:57 pm
4 min read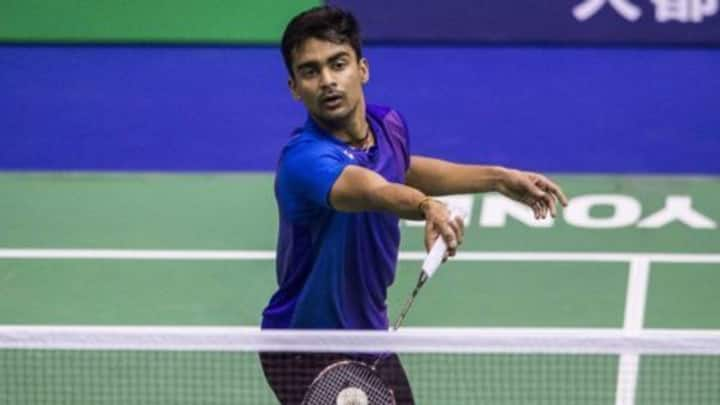 Sameer Verma was handed a defeat by local boy Ng Ka Long Angus in the finals of Hong Kong Open. After losing the first game 21-14, Sameer made a comeback and won the second game 21-10. Angus then dominated the third set to win the match 21-14, 10-21, 21-11. He became the first home player to win the tournament.
The Hong Kong Super Series is an annual badminton tournament held in Hong Kong. First held in the year 1982, it became a part of Super Series in 2007. Former Indian badminton player Prakash Padukone was the first men's singles winner of the tournament. Saina Nehwal became the first Indian woman to win the women's title in 2010.
Eight Indian shuttlers to participate in 2016 Hong Kong Open
The 2016 Hong Kong Open Super Series would take place from 22-27 November, with a total prize money of $400,000. Sameer Verma, HS Prannoy, B Sai Praneeth and Ajay Jayaram will represent India in the men's singles category. Manu Reddy and B Sumeeth Reddy will together contest in the men's doubles. Saina Nehwal along with PV Sindhu will participate in women's singles.
Sai Praneeth, Attri-Reddy lost in first round
B Sai Praneeth was knocked out of the tournament in the very first round by Denmark's Jan O Jorgensen 21-18, 21-18. In doubles, Indian pair of Attri-Reddy lost to South Korean pair of SolGyu Choi and Ko Sung Hyun in straight sets 21-15, 21-8.
Saina, Sindhu reach Hong Kong Open quarter-finals
Saina Nehwal reached the quarter-finals of Hong Kong Open after defeating Japan's Sayaka Sato 18-21, 21-9, 16-21 in the second round. Saina will now face Hong Kong's Cheung Ngan Yi. Sindhu, who recently won her maiden Super Series Premier title, also stormed in the quarters after a win over Chinese Taipei's Hsu Ya Ching 21-10, 21-14. She will now take on Singapore's Xiaoyu Liang.
Sindhu to clash with Saina in semis?
Indian fans will get to see an all-India semi-final in the women's single category. PV Sindhu and Saina Nehwal may play against each other in the semi-finals if they both win their respective quarter-final matches.
Jayaram, Verma in quarter-finals too
It turned out to be a good day for Indian badminton, with two more players advancing to quarter-finals. Ajay Jayaram defeated Huang YX 21-18, 21-19 in the second match and will now face Hong Kong's Ng Ka Long in quarters. Sameer Verma won against Japan's K Sakai to win second round-match 21-19, 15-21, 11-21. He will be up against Chong W F of Malaysia.
Prannoy loses in the second round
After winning the first set 21-15, HS Prannoy lost the next two sets 11-21, 15-21 against Malaysia's Chong W F in the second round of Hong Kong Open and was knocked out of the tournament.
Sindhu smashes her way into semis; Saina knocked out
PV Sindhu defeated Singapore's Liang Xiaoyu to reach the semi-finals of the 2016 Hong Kong Open. Sindhu won 21-17, 23-21, 21-18 in a hard fought match. In other quarter-final match, Saina Nehwal was handed a defeat by Cheung Ngan Y. After losing first set 8-21, Saina came back to win second 21-18, but lost the third 19-21.
Sindhu to face Cheung in the semi-finals
PV Sindhu will be up against home favorite Cheung Ngan Y in the semi-finals match. Cheung had defeated Saina in her quarter-finals.
Jayaram loses in quarter-finals; Sameer enters semis
Sameer Verma got better of Malaysia's Chong Wei Feng 21-17, 23-21 in quarter-finals match to reach the semis of men's singles in the tournament. Sameer won the match in just 47 minutes. He will now face third ranked Jan Ø. Jørgensen of Denmark in semis. Meanwhile, Ajay Jayaram lost to Long Angus of Hong Kong 15-21, 14-21 and was knocked out of the tournament.
Super Saturday; Sindhu, Verma in Hong Kong Open finals
It was a 'Super Saturday' for India's badminton after two shuttlers reached the finals of Hong Kong Super series. In men's singles, Sameer Verma stunned world number three Jan O Jorgensen 21-19, 24, 22 in just 45 minutes. PV Sindhu outplayed home favorite Cheung Ngan-yi 21-14, 21-16 to storm in the women's singles final. It is her second super series finals in two weeks.
PV Sindhu's winning streak halted by Tai Tzu Ying
2016 Rio Olympics silver medalist Pusarla Venkata Sindhu's winning run at Hong Kong Open was halted by Chinese Taipei's Tai Tzu Ying in the final match. Tai dominated Sindhu in both the sets and went on to win the match 21-15, 21-17. It was second Hong Kong Open Super Series title for 22-year old Tai Tzy Ying. She had earlier won in 2014.