We need some more time to decide the coach: Ganguly
We need some more time to decide the coach: Ganguly
Written by
Shiladitya Ray
Edited by
Rishikesh Malkhede
Jul 10, 2017, 06:41 pm
2 min read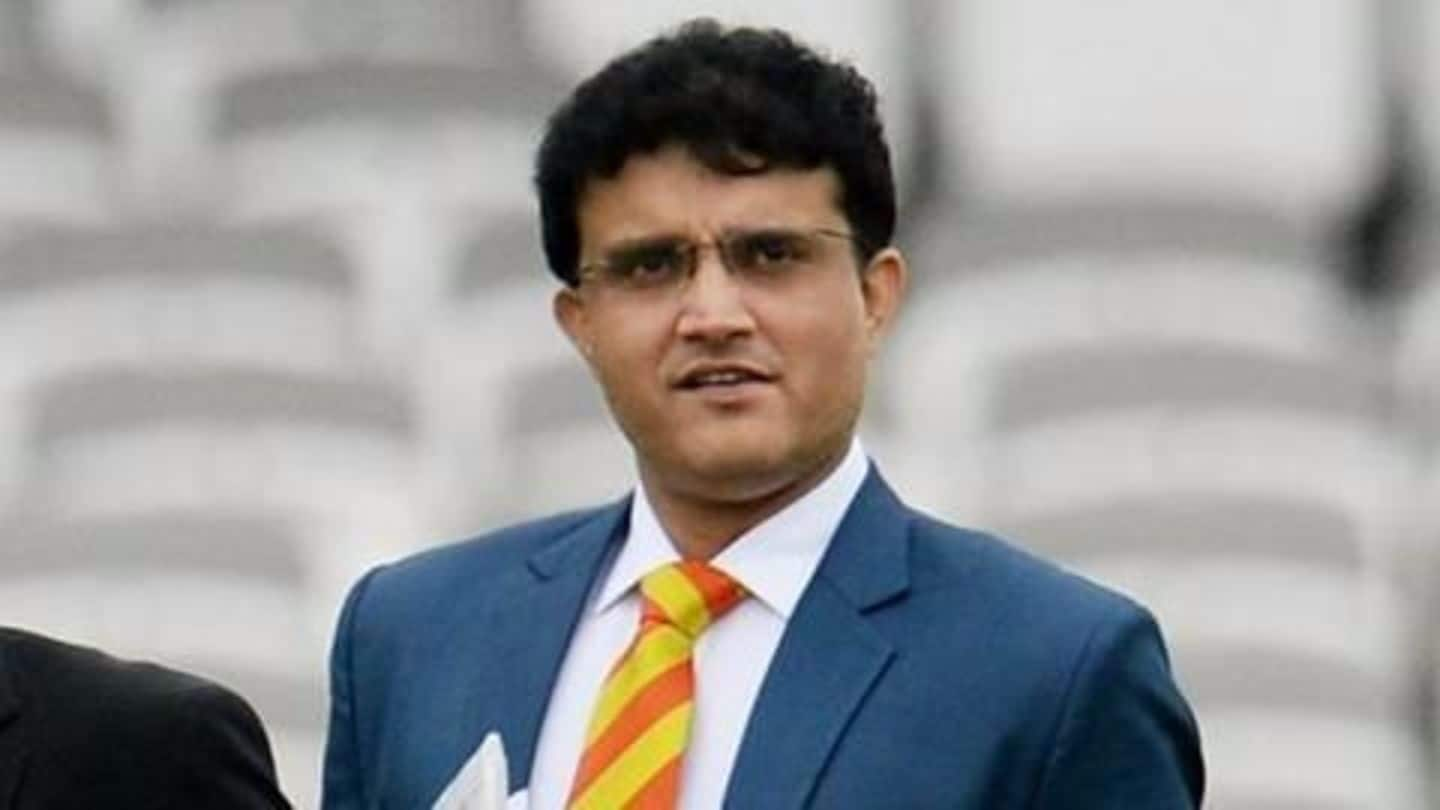 Sourav Ganguly, one of the three members of BCCI's Cricket Advisory Committee(CAC) said that they need some more time to decide the coach of the Indian cricket team. The CAC interviewed the candidates today, after which he said, "We want to have a word with Virat Kohli before finalizing so that everybody is on the same page."
Ravi Shastri top choice for coach, 5 were interviewed
The former team director of the Indian cricket team, Ravi Shastri, is likely to be the front-runner when the three member Cricket Advisory Council (CAC) would meet on Monday to select the coach of the Indian men's cricket team. The BCCI had received 10 resumes for the job, but the CAC interviewed only five of the candidates.
A brief background on what has been going on
The post of coach had been vacated by the legendary spinner, Anil Kumble. Kumble had been India's head coach, but resigned ahead of the West Indies series due to differences with the Indian skipper, Virat Kohli. After the Kohli-Kumble fallout, the CAC will have to be extra careful in selecting the coach as the contract will be for two years.
The candidates who had applied for the post
10 people had applied for the position of coach - Virender Sehwag, Ravi Shastri, Tom Moody, Rakesh Sharma, Upendranath Bramhachari, Dodda Ganesh, Richard Pybus, Lalchand Rajput, Phil Simmons, and Lans Klusener. According to sources, the six candidates likely to be interviewed by the CAC include Shastri, Sehwag, Rajput, Simmons, Pybus, and Moody. Klusener, as of now, might be on standby.
Why is Ravi Shastri the favourite?
A major factor contributing to Ravi Shastri being the favourite to be chosen as coach is his cordial relationship with the Indian captain, Virat Kohli. Shastri had also had a very successful run as India's team director, with India reaching the semi-final of the 2015 ICC Cricket World Cup held jointly by Australia and New Zealand.
Other strong candidates for the post of coach
Shastri apart, the other strong candidate for the post of coach is Virender Sehwag. However, despite being a flamboyant opening batsman and a fan favourite, Sehwag's coaching skills are yet to be tested. The other possible candidate is Tom Moody who had taken Sri Lanka to the 2011 Cricket World Cup final. He also has an IPL trophy with the Hyderabad Sunrisers.