Doping charges: Goalkeeper Subrata Paul escapes with a warning
Doping charges: Goalkeeper Subrata Paul escapes with a warning
Written by
Rishikesh Malkhede
Jul 06, 2017, 04:19 pm
3 min read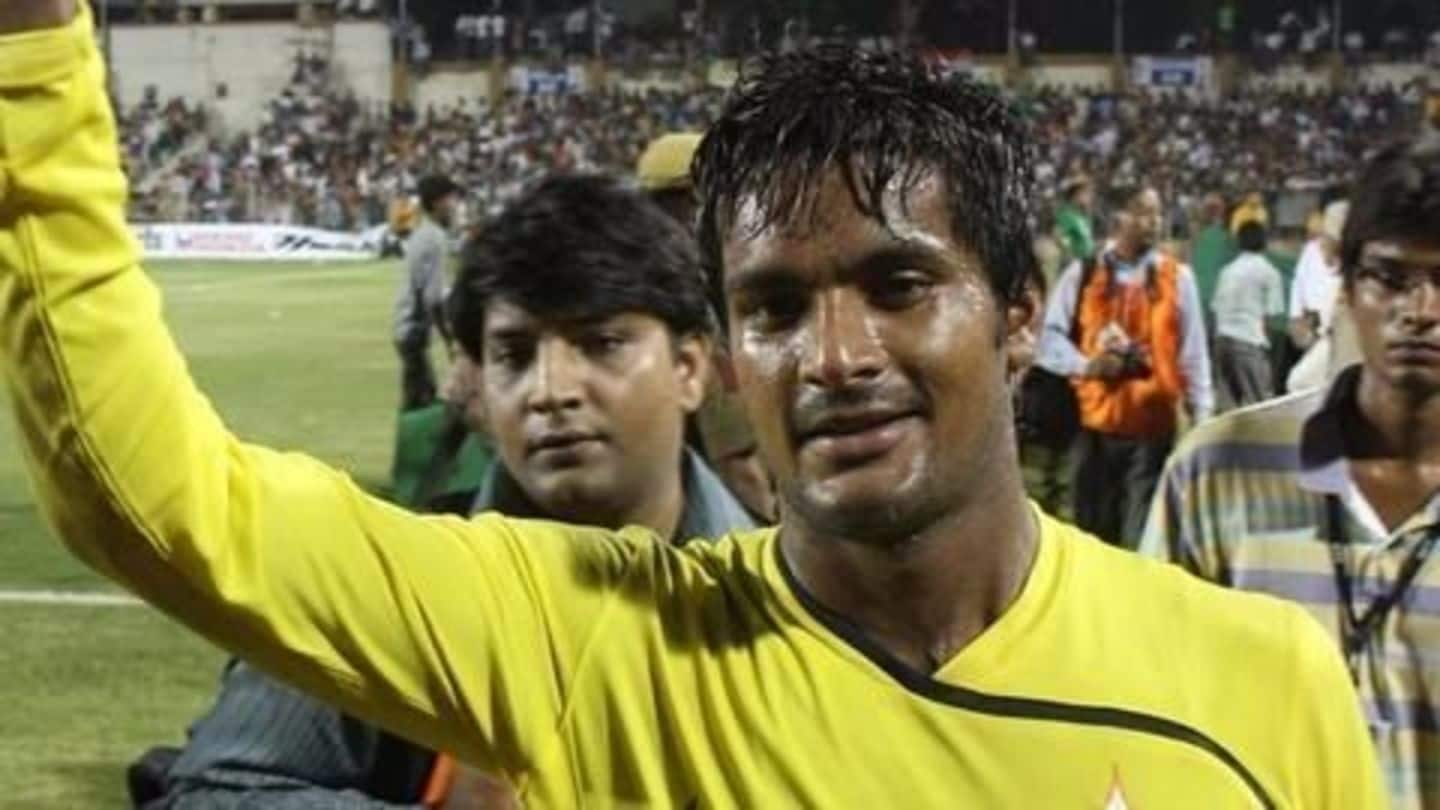 Indian goalkeeper Subrata Paul escaped with a warning from the National Anti-Doping Agency (NADA) for violating anti-doping rule earlier this year. His suspension was revoked with immediate effect after he was able to prove that the violation was 'unintentional.' However, NADA has asked All India Football Federation to take action against the national team doctor for failing to prescribe proper medicine to the athlete.
Subrata Paul is a professional goal keeper and plays for India's national team. He made his senior career debut in 2004 with Mohun Bagan. He moved on to the Bagan's rival team East Bengal in 2007 and was named the best goalkeeper of 2007 I-League. He made 31 appearances for the team. Subrata moved to Pune FC in 2009 and played 40 matches.
Suspension for Subrata in early career
Subrata Paul was involved in a bizarre incident in his debut year when a collision between him and Brazilian striker Cristiano Junior led to latter's death. He was handed a provisional suspension but he was proved innocent in Junior's death case.
Subrata Paul's career with Indian team
Subrata made his debut for the Indian national team at the 2007 Nehru Cup and helped India lift the maiden trophy after defeating Syria in the finals. He was also part of victorious Indian team which won the AFC Challenge Cup 2008 and Nehru Cup 2009. He was India's number one goalie till 2011 before he was replaced with Gurpreet Singh Sandhu.
For his contribution to the Indian football, Subrata Paul was honoured with sports' most prestigious award, Arjuna Award, by the Indian government last year.
Goalkeeper Subrata Paul suspended after failing dope test
One of India's top goalkeepers, Subrata Paul was handed a provisional suspension by the All India Football Federation (AIFF) after he failed a dope test conducted last month. His tests showed he used 'terbutaline', a drug categorized as 'beta-2 agonists' by World Anti-Doping Agency (WADA). AIFF secretary Kushal Das confirmed the news saying, "His sample A has tested positive."
Terbutaline is a drug generally used by people having breathing problems or asthma. However, if an athlete wants to use it, he must first apply for Therapeutic Use Exemptions (TUE) certificate.
Subrata claims to prove innocence
After getting to know about the suspension through the news, Subrata said, "I am shocked at this news that I failed a dope test. I have not got any official communication from the NADA or the AIFF." He added that he would prove his innocence and request for the 'B' sample test. He would also appeal against the suspension.
Subrata Paul asks for an early hearing against doping charges
India's top goalkeeper Subrata Paul has requested the NADA to schedule an early hearing in the doping case after his sample A tests came positive for a banned substance. Reportedly, he has also opted out of sample B testing. Paul is hoping to be cleared for India's match against Kyrgyzstan in the AFC Cup qualifiers on June 13 in Bengaluru.