Dipa Karmakar qualifies for Rio vault finals
Dipa Karmakar qualifies for Rio vault finals
Written by
Ramya Patelkhana
Edited by
Gaurav Jeyaraman
Aug 08, 2016, 10:21 am
3 min read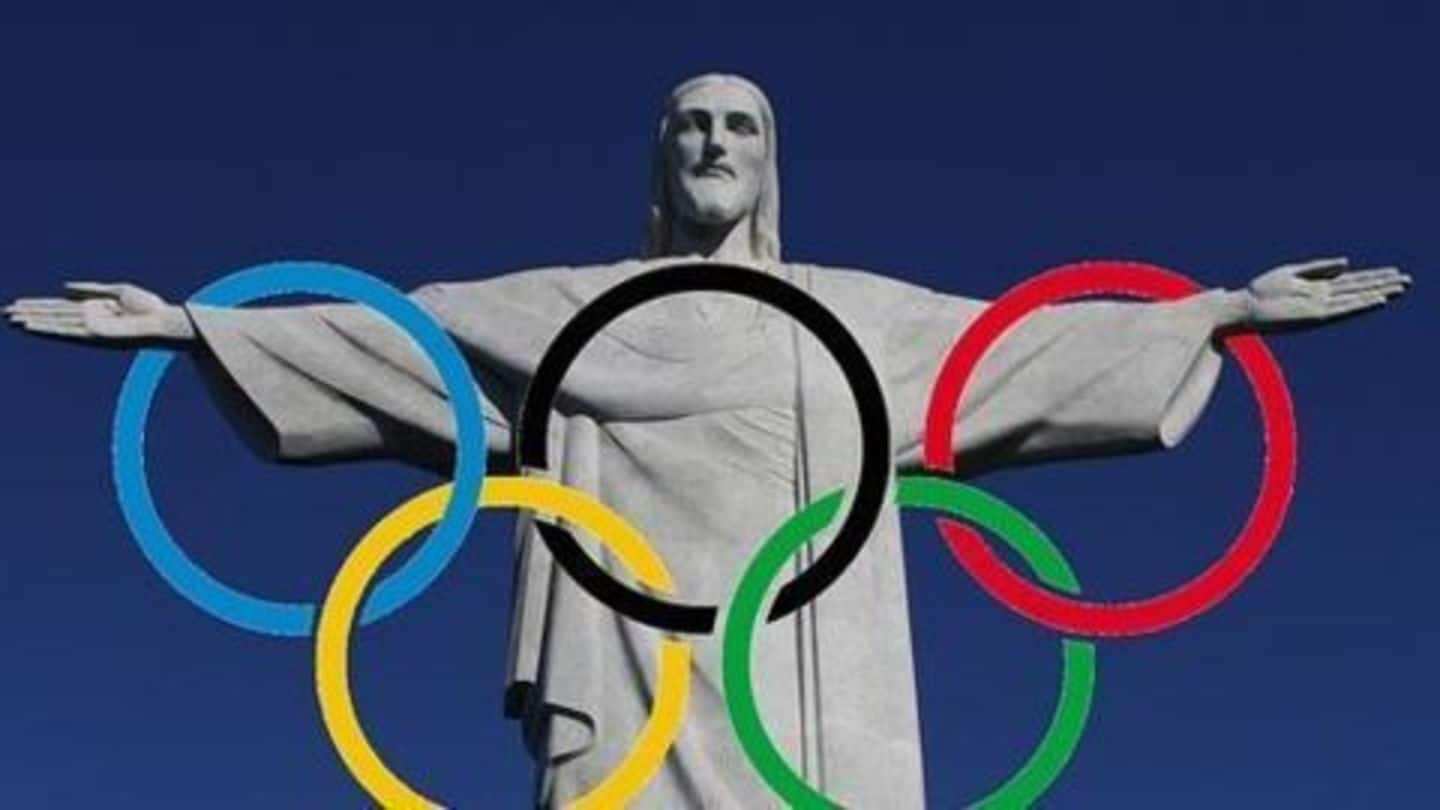 Indian gymnast Dipa Karmakar made history after becoming the first Indian to qualify for the individual vaulting finals. She is also the first woman gymnast to qualify for the Olympics from India. Karmakar successfully landed her signature 'Produnova' vault and gathered 14.850 points after 2 attempts. World champion Simone Biles topped the event with a whopping 16.050 points.
Gymnastics is a sport, which involves the performance of acrobatic feats like turns, handstands, leaps, flips, somersaults, etc. using an apparatus like a balance beam or rope by gymnasts. The origin of gymnastics dates back to the late eighteenth century in Germany, where the modern day gymnastics were first designed. There are three different types of gymnastics: artistic gymnastics, rhythmic gymnastics, and trampoline gymnastics.
Indian gymnasts in Olympics
Since India's Independence, only 11 Indian male gymnasts have taken part in the summer Olympics, and no Olympic medals were ever won. In the 1952 Finland Summer Olympics, two male gymnasts have participated; in the 1956 Australia Summer Olympics three male gymnasts have participated; and in 1964 Tokyo Summer Olympics, six male gymnasts have participated. No Indian female gymnast had ever participated in Olympics.
The new era of gymnastics in India
Allahabad-based Ashish Kumar had first participated in the 2006 Asian Artistic Gymnastics Championships in Surat, where he won the bronze. Ashish Kumar had won the first ever CWG medal for India by clinching bronze at the Delhi 2010 Common Wealth Games. Agartala-based Dipa Karmakar had participated in 2011 National Games and won five golds in floor, vault, all-around, balance beam and uneven bars.
India gets its first female gymnastics medal
Dipa Karmakar, the artistic woman gymnast from Agartala, had created history by becoming the first Indian woman gymnast ever to win a medal in an international tournament. She had earned a bronze medal at the Glasgow CWG 2014.
Asian Games 2014: Turning point for Indian gymnasts
Twelve Indian gymnasts participated in the 2014 Incheon Asian Games: 6 men and 6 women. Women gymnasts included Dipa Karmakar and Pranati Nayak, who were qualified for the finals and finished in the 10th and 20th places respectively. Men gymnasts included Ashish Kumar and Rakesh Patra, who were qualified for the finals and finished in the 12th and 17th places respectively.
Dipa misses Olympic berth, finishes outside podium
Dipa Karmakar had participated in the Glasgow Gymnastics World Championship finals in November 2015 along with eight vaulters from eight nations. But, unfortunately, the 22-year-old Indian gymnast couldn't clinch an Olympic berth at Glasgow as she had finished in the fifth position in the world, outside the podium. She was the first Indian woman to represent India in the finals of the World Championships.
Qualifying Olympic tests for gymnasts
Senior Indian gymnast Dipa Karmakar would undergo the final qualifying tests for 2016 Rio de Janeiro Olympics in the first subdivision which includes gymnasts from other nations like Romania, Australia, Colombia, Belarus, Hungary, China, Poland, and Croatia.
Dipa Karmakar-First Indian female gymnast qualified for Olympics
Ace Indian gymnast Dipa Karmakar created history by becoming the first Indian woman ever to qualify for Olympics. She gathered a total of 52.698 points in the final Olympic gymnast qualifiers held in Rio de Janeiro. She scored 15.066 points in Produnova, 11.700 on uneven bars, 13.366 in beams, and 12.566 in floor exercises to become the 79th woman gymnast among the qualified individuals.