World Athletics Championships: Davinder Kang finishes 12th in javelin throw
World Athletics Championships: Davinder Kang finishes 12th in javelin throw
Written by
Rishikesh Malkhede
Aug 13, 2017, 11:03 am
2 min read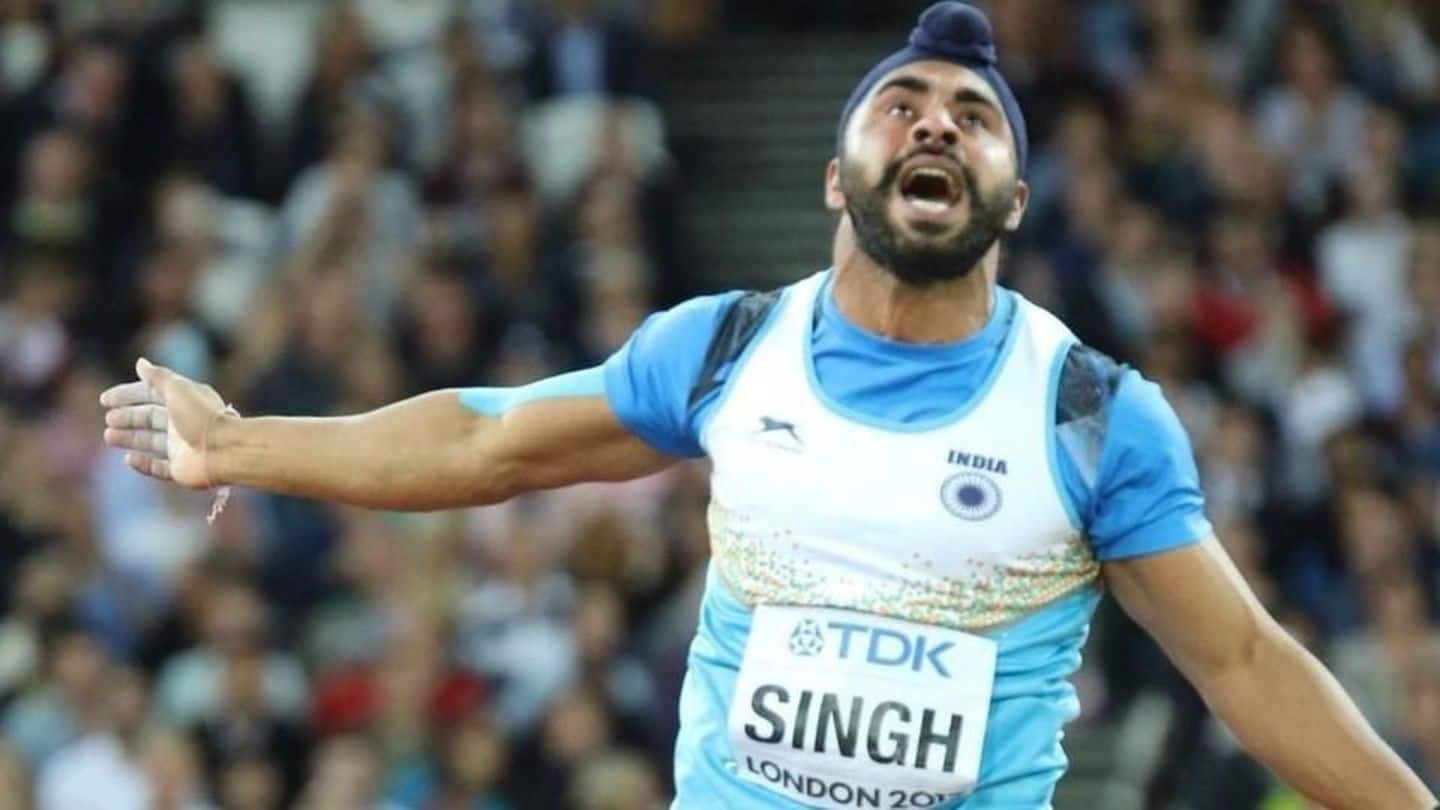 Davinder Kang, India's lone javelin thrower in the 2017 World Athletics Championships, finished 12th in the 13-men final event. He was eliminated after two throws of 75.40m and 80.02m and a foul. The gold went to Johannes Vetter of Germany who had a throw of 89.89m, while Jakub Vadlejch and Petr Frydrych of Czech Republic won the silver and bronze medal respectively.
World Athletics Championships: Davinder Kang qualifies for javelin throw finals
India's Davinder Singh Kang wrote history as he became the first Indian athlete ever to qualify for the finals of javelin throw at the World Athletics Championships. His throw of 84.22m made him automatically qualify for the finals. The 28-year old athlete from Punjab will play the finals on 12th August along with 12 other throwers from around the world.
Injury scare for Davinder?
Davinder has been carrying an injury to his right shoulder since the Indian Grand Prix in New Delhi in May, but he said that the injury should be fine after a day's rest. He said, "It (injury) will be all right after tomorrow's rest. I want to give my best in the final round on August 12 and win a medal for the country."
India's world junior record holder fails to to qualify
19-year old Neeraj Chopra, world junior record holder could only attempt a throw of 80.54m to finish seventh in his group and failed to qualify for the finals. He was participating in his maiden World Championships.
Other Indians at the championships
Indian athletes have performed poorly at the 2017 World Athletics Championships till now. Nirmala Sheoran qualified for the semis of women's 400m event, but finished 22nd. Gopi Thonakal finished 28th in the men's marathon, but recorded his personal best time of 13:35.69 minutes. The men's and women's team is yet to participate in the 4x100m relay race.
Dutee Chand finishes 38th in women's 100m
After she was allowed to participate at the 2017 World Championships amid her ongoing 'gender controversy', Dutee Chand finished 38th in the women's 100m track race event.