Messi,father lose SC appeal over 21 month prison sentence
Messi,father lose SC appeal over 21 month prison sentence
May 24, 2017, 05:58 pm
3 min read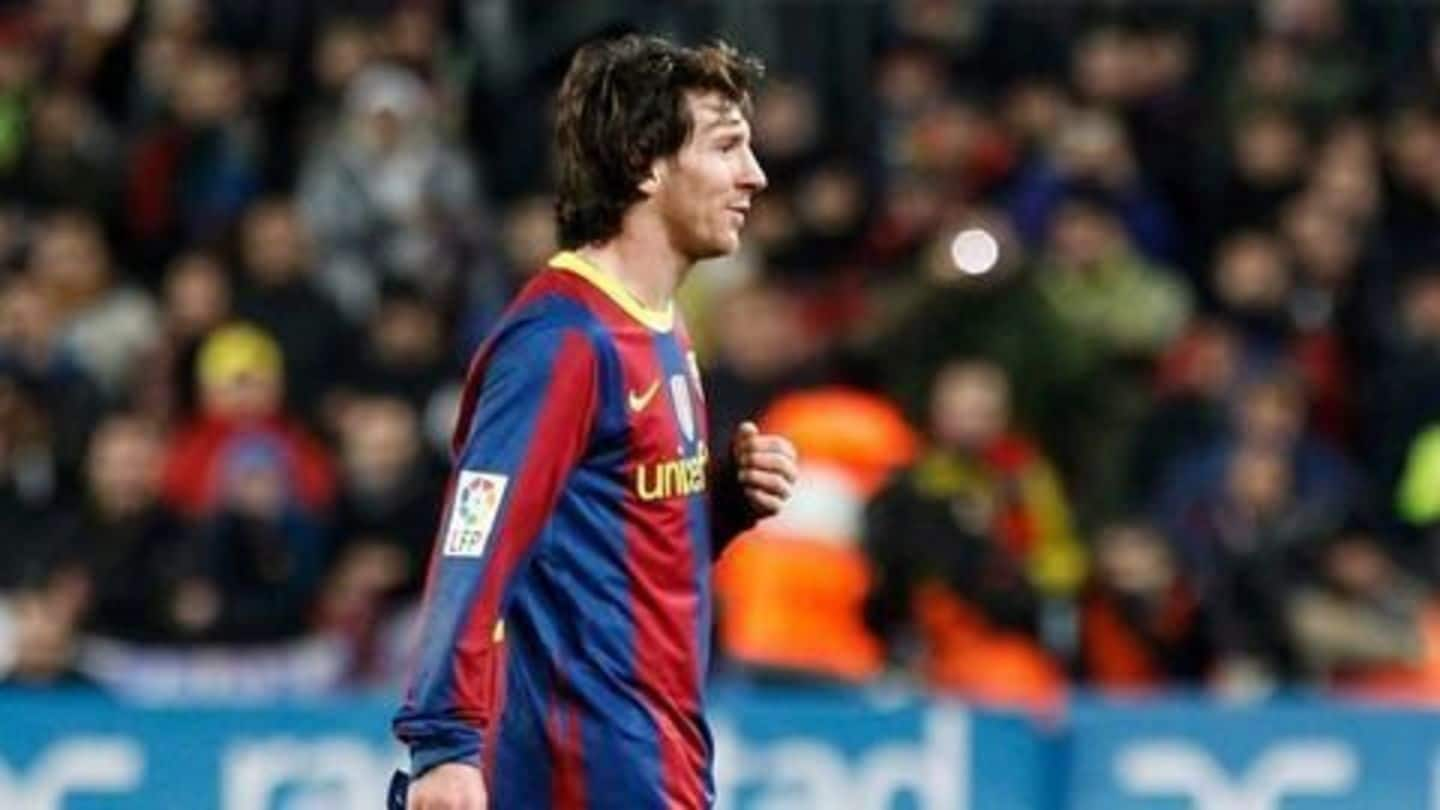 Barcelona front man Lionel Messi and his father have lost an appeal against the Spanish Supreme Court's 21-month suspended prison sentence and €2 million fine imposed on Messi. The court also reduced the suspended sentence from 21 to 15 months, as Messi had paid-off his tax liabilities. Since the sentence is suspended, he is not required to serve any jail time.
Messi and father accused of using Tax Havens
Messi and his father are charged for using a web of fake companies in Belize and Uruguay to evade paying taxes on £3.2m of Messi's income earned through the sale of his image rights. This income includes contracts with Danone, Adidas, Pepsi-Cola, Proctor and Gamble, and the Kuwait Food Company. Prosecutors seek a jail term of 22-and-a-half months for both Messi and his father.
Messi appears in Spanish Court
As a part of a tax fraud hearing, FC Barcelona footballer Lionel Messi appeared before a Spanish judge in 2013. The four times Fifa World Player of the year and his father were questioned separately at a court in Gava, near Barcelona. Both father and son turned down the accusations and there was no agreement reached with them and their lawyers.
When questioned in court in 2013, Messi said: "I sign contracts but I never look at them. I don't know what I'm signing. I trust my father who takes care of these things...I only look at the summary at the end of the year to see what I've made."
Prosecutors drop charges against Messi
Spanish prosecutors asked the judge to drop charges of tax evasion against the Argentinian football captain and striker. A statement issued by the prosecutor Raquel Amado declared Messi's absence of participation in the decisions of the management. Messi's father, however, stayed under investigation and assumed full responsibilty of Messi's tax situation.
In March 2016, a court in Rio de Janeiro ordered Messi's FC Barcelona team-mate Neymar Jr to pay $52m in fines and back taxes.
Lionel Messi's trial opens in Spain
The tax fraud trial of the Argentina and Barcelona football player has commenced in Spain. Lionel Messi and his father Jorge Horacio Messi face tax evasion charges that could see them face long prison terms. The duo are implicated of defrauding Spain of more than €4m (£3m; $4.5m) between 2007 and 2009. Both of them deny carrying out the misdeed.
Messi given a 21-month sentence in prison
Argentina and Barcelona star footballer Lionel Messi and his father Jorge were sentenced to 21 months in prison by a Spanish court, on three counts of tax fraud. The court ordered Messi to pay a fine of around 2 million euros. Under Spanish law, sentence under two years can be served under probation, meaning Messi and his father are unlikely to go to jail.