Fresh match-fixing allegations: The 'Italian Job'
Fresh match-fixing allegations: The 'Italian Job'
Written by
Vaneet Randhawa
Edited by
Gaurav Jeyaraman
Mar 15, 2016, 04:46 pm
4 min read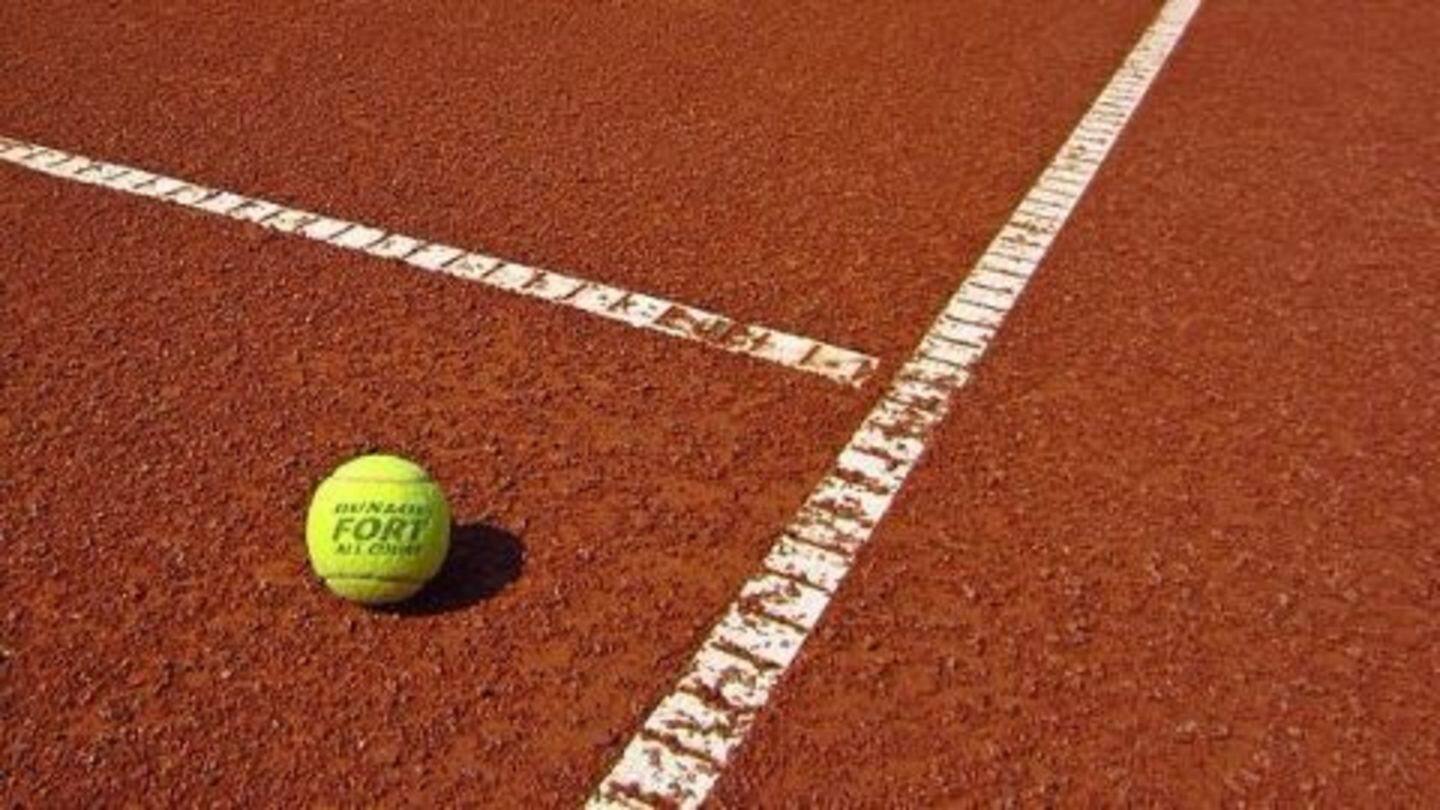 More than two dozen top tennis players were named in evidence seized from a confessed match fixer's gambling ring, according to records accessed by BuzzFeed News and BBC. Two Italian players, Daniele Bracciali and Potito Starace, were accused of fixing at least two matches for the gamblers. They are accused of conspiring to fix matches between 2007 and 2011 for up to 50,000 euros.
Australian Open begins under match-fixing cloud
As the season's first Grand Slam tournament opened, the BBC and BuzzFeed alleged that 16 top-50 players in the past decade had been regularly assumed to have fixed matches for betting syndicates. 3 of the suspected matches were at Wimbledon, and 8 of the players under doubt are expected to be playing at the Australian Open in Melbourne.
Novak Djokovic reveals being approached in 2007
Playing down on the present claims, Djokovic said he hadn't heard such a thing in the past 6-7 years but said that he was "targeted in 2007 to throw a first-round match at St Petersburg" for $200,000.
Documents reveal Russian, Italian bet syndicates' involvement
The documents sent to the news organisations from anonymous whistleblowers covered the conclusions of an investigation set up in 2007 by the organising body, the Association of Tennis Professionals. The documents reveal betting syndicates in "Russia, northern Italy and Sicily making hundreds of thousands of pounds betting on games which investigators thought to be fixed". The accused include some of the Grand Slam winners.
BBC and Buzzfeed's primary allegation
The main contention of the confidential report for tennis authorities in 2008 revealed BBC, was that the inquiry team had pointed at 28 players' involvement in those games. However, the findings of the report were never followed up with an investigation. Moreover, the reports suggested that the new anti-corruption code in 2009 could not bring previous corruption offences under its purview.
ATP denies match-fixing cover-up suggestions
The Association of Tennis Professionals (ATP) chief Chris Kermode rejected the match-fixing cover-ups and said the timing of the report was "disappointing". He further said that the Tennis Integrity Unit and the tennis authorities "absolutely reject any suggestion that evidence of match-fixing... isn't being thoroughly investigated". He said the claims of BBC and Buzzfeed will be thoroughly investigated.
Neither BBC, nor BuzzFeed news named any of the players implicated in the accusations, claiming that "without access to their personal records, it would be impossible to determine whether they took part in match fixing." However, they did contend that the players involved in throwing matches were "targeted in hotels at major tournaments and offered upwards of $50,000" (£35,000) to throw points during matches.
Tennis stars want names of those involved in match-fixing
Fans, commentators and players chimed into Roger Federer's demand to know names of those suspected of match-fixing. One ex-pro even described the 'tennis racket' as a "major wake-up call for the world of tennis." 18-time Grand Slam champion Martina Navratilova tweeted saying: "We need facts, not suppositions." While some said that they had the right to know, others said it could damage careers.
Tennis authorities announced that an independent review had been commissioned to investigate the tennis match-fixing report. The review, headed by a sports law expert will look at Tennis Integrity Unit's structure and will make suggestions on "how to make it more transparent and better resourced." Tennis authorities said the review's findings would be made public and also called for worldwide governments' cooperation.
More corruption revealed in tennis?
According to an investigation by the Guardian, two international tennis umpires were allegedly suspended while four others may be banned for life on charges of corruption. Umpires from Kazakhstan, Turkey and Ukraine were allegedly bribed in exchange for manipulating live scores on ITF's Futures Tour. Kazakhstan's Kirill Parfenov was suspended in Feb'15, while Croatia's Denis Pitner was banned for a year in Aug'15.
The 'Cremona files', obtained by BuzzFeed News and BBC, indicated that players were offered between 50,000 - 300,000 Euros to throw matches. The files provide reference to at least 37 players, eight of whom are Italian and 29 of whom were ranked in top 50.