Phelps ebbs towards retirement after the 23rd Gold
Phelps ebbs towards retirement after the 23rd Gold
Edited by
Gaurav Jeyaraman
Aug 14, 2016, 11:57 am
3 min read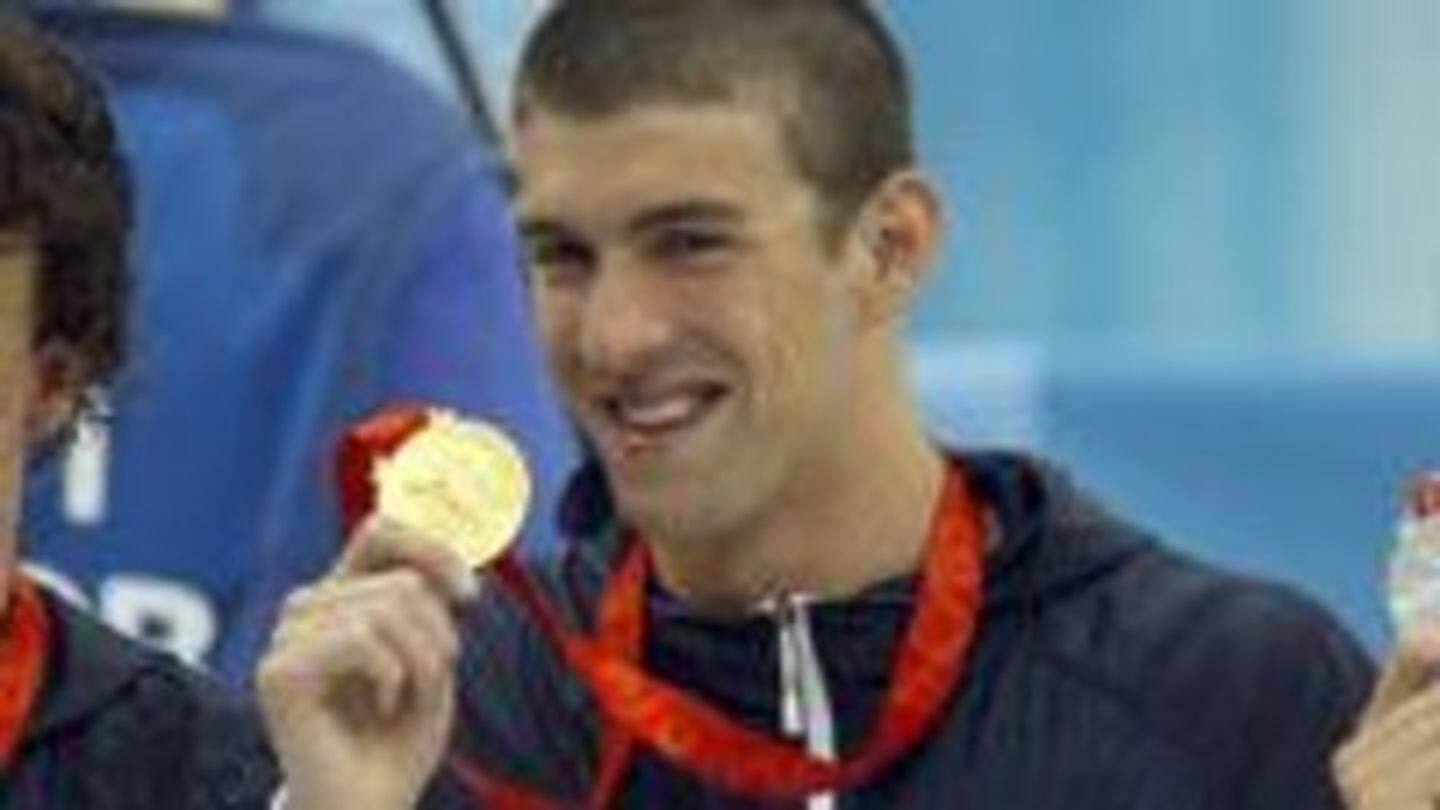 Michael Phelps finished the 4x100-metre medley relay with a gold. The decorated athlete in Olympic history brought his medal total to 23 golds with this win. Phelps also announced his retirement from the Olympics. Phelps said that he would like to spend time with his family and 3 month old son. He has 28 medals overall: five golds and a silver at Olympics.
Michael Phelps is an American swimmer and a most decorated Olympic champion of all time. Phelps was born on 30 June, 1985 in Baltimore, Maryland. Known for his versatility in various styles including free style and individual medley, Phelps is famous for his signature 'butterfly' event. He qualified for his first Olympics at the young age of 15, for the 2000 Sydney Olympics.
Phelps' struggle with ADHD
Phelps was diagnosed with ADHD - Attention Deficit Hyperactivity Disorder at an early age, and was directed to swimming, which provided an outlet for his unbounded energy.
Despite not winning any medal in the 2000 Olympics, Phelps' incredible performance placed him 5th in the 200m butterfly race. The following year he broke a world record, winning the 200m butterfly event at the World Aquatics Championship. Phelps then went on to win 3 golds (200m medley, 400m medley, 4x100m medley), and 2 silvers (200m butterfly, 4x200m freestyle) at 2002 Pan Pacific championships.
Dominance at the World Championships
Starting with 2001, Phelps took part in all the World Championships up until 2011 (2003, 2005, 2007, 2009, and 2011). In the 2003 championships he won 4 gold medals, which went up to 5 in 2005, and 7 golds in 2007. Phelps continued his dominance in world championships and won 5 golds in 2009 and 4 golds in 2011.
Olympic gold medals and records
At the 2004 Olympics, Phelps won 6 gold medals - 100m and 200m butterfly, 200m, 400m, and 4x100m medley, and 4x200m freestyle. At 2008 Olympics, he won a record-breaking 8 golds - 200m, 4x100m and 4x200m freestyle, 100m and 200m butterfly, 200m, 400m, and 4x100m medley. In 2012 Olympics, Phelps won 4 gold medals - 100m butterfly, 200m medley, 4x200m freestyle, and 4x100m medley.
Phelps' Olympic list also includes 2 bronze medals - in 200m freestyle and 4x100m freestyle at 2004 Athens Olympics and 2 silvers - in 200m butterfly and 4x100m freestyle, at 2012 London Olympics.
Coming back from retirement
Michael Phelps who said he will retire after competing in the London Olympics, had not participated in competitions ever since. He announced his comeback in April 2014 and took part in the 2014 Pan Pacific Championships and 2015 US National Championships. The celebrated swimmer with most Olympic medals, qualified for his 5th Olympics after winning 200m butterfly race at US swimming trials for Rio.
It's 21 Olympic golds and counting for Phelps
Adding to his ever expanding medal tally, Phelps clinched two gold medals on day 4 of Olympics - first in the 200m butterfly and then in 4x200m freestyle relay. Phelps so far has won three golds at the Rio Olympics, the first of which was in 4x100m freestyle relay. This brings his total medal count at Olympics to 25, of which 21 are gold.
Phelps breaks 2000 year Olympic record
Michael Phelps broke a 2000 year old Olympic record after securing a historic 22nd gold medal, and becoming the first athlete to win the same event in four consecutive games. Phelps now also has the title for the most number of individual victories (13), a record set by Leonidas of Greece (12) in 152 BC. Phelps said, "its been a hell of a career."