Barcelona pays €5.5 million fine over Neymar
Barcelona pays €5.5 million fine over Neymar
Edited by
Gaurav Jeyaraman
Jun 14, 2016, 10:44 am
4 min read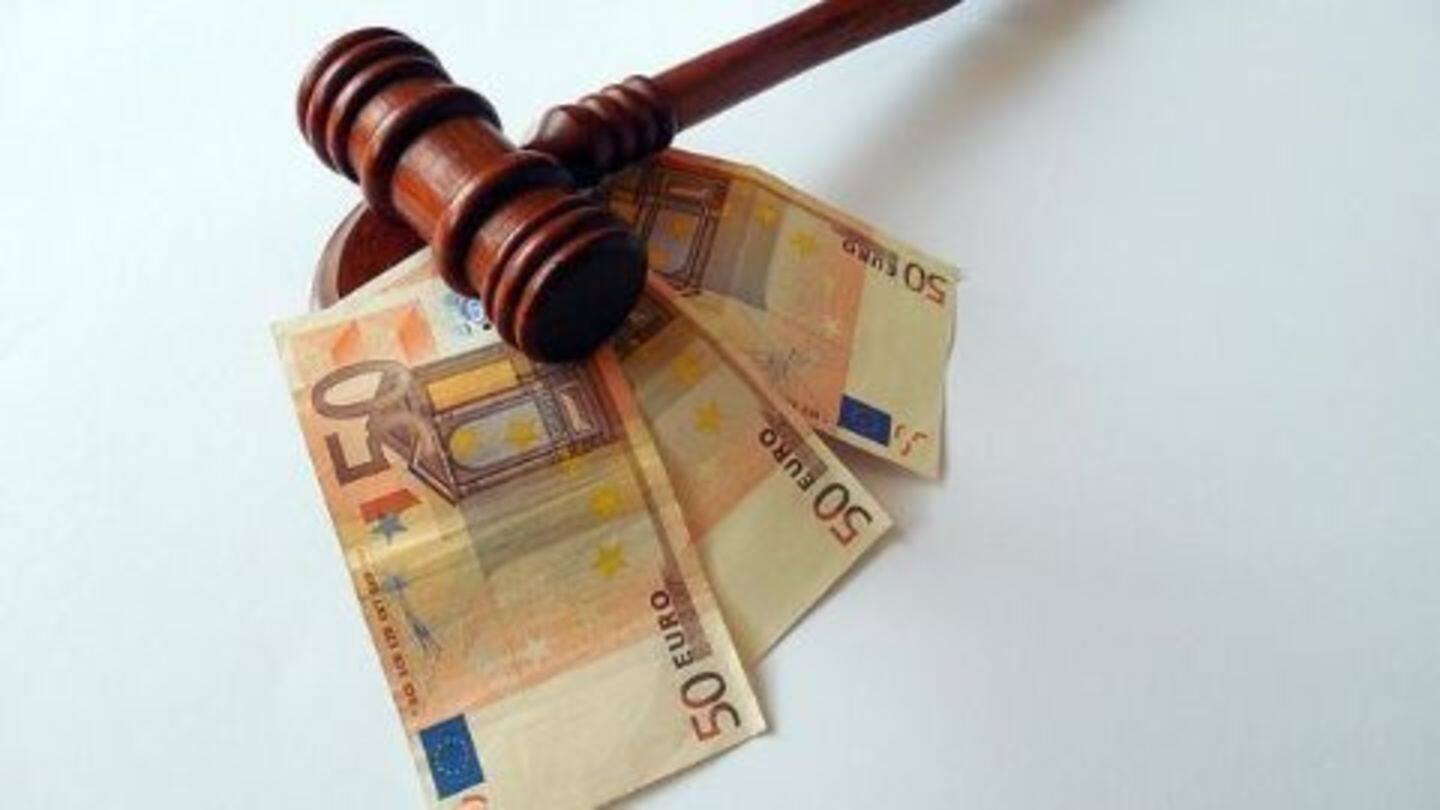 Spanish football club Barcelona has agreed to pay a €5.5 million fine over tax fraud charges during the 2013 transfer of Brazilian footballer Neymar. Josep Maria Bartomeu clarified Barcelona's stance on the matter, saying there had been "a mistake... in tax planning" during the transfer. He added that it was "better to accept this agreement than continue on with the uncertainty."
Neymar da Silva Santos Júnior​ is a professional football player who plays for FC Barcelona and the Brazilian National Team as a forward. After he shot to fame in his 2009 debut with Brazilian team Santos, major teams were vying to sign him on. Often compared to football legend Pele, he won the South American Footballer of the year award in 2011 and 2012.
FC Barcelona signs up Neymar
Neymar moved to professional football team FC Barcelona in a 5-year deal between Barcelona and his old team, Santos. Neymar's move to Barcelona proved successful for the club, with the striker forming a goal-scoring trio with Lionel Messi and Luis Suarez. In 2015, Neymar helped the club win 5 trophies and bagged third place in the Fifa Ballon d'Or competition.
Side-deal speculations surface over Barcelona-Neymer deal
While Barcelona declared that the Neymar deal cost the club £48.6 million, Jordi Cases, a club member raised suspicion over the actual amount involved. Jordi Cases subsequently filed a lawsuit and the Spanish judiciary launched an investigation into the matter, looking for possible tax fraud. Barcelona denied the charges but in January 2014, club president Sandro Rossel handed his resignation under intense public protest.
Bartomeu becomes club president, discloses Neymar deal details
Rosell was replaced by his close ally Joseph Maria Bartomeu as Barcelona club's president Bartomeu declared that the deal had cost £71.5m, instead of the £48.6 million claimed by Rosell. He disclosed that the club had paid a £33m to Neymar's father as a compensation fee. Additional payments made to Santos as signing-up fee and as options for future players were also revealed.
Barcelona slapped with fraud charges, sued by DIS
A Spanish judge charged Barcelona with tax fraud, launching an inquiry into the matter. DIS, a Brazilian investment fund and Neymar's sponsor, also sued the club, ex-president Rosell, his replacement Bartomeu and Neymar for depriving them of the full share of the money. DIS, which owned 40% of Neymar's sports rights was required to be proportionately paid by Barcelona after signing up the player.
Bartomeu and Ross could face prison terms
If found guilty of fraud and corruption in the Neymar transfer trial, Barcelona's current president Bartomeu and former president Rosell could face two years and seven years of jail respectively, along with fines.
Neymar questioned over fraud allegations in Barcelona transfer
Brazilian football star Neymar and his father appeared before a Spanish court to provide evidence regarding allegations of fraud and corruption by Brazilian investment fund DIS, over his transfer to Barcelona. Prosecutors have charged Barcelona for concealing about £63m from tax authorities while signing Neymar on their team in 2013. Both Neymar and his father maintained their innocence in their testimonies.
Neymar faces tax evasion charges in Brazil
Barcelona and Brazilian striker Neymar is under fire for evading taxes and falsifying documents over a 7-year period in Brazil. Brazilian authorities allege that that the striker committed the crimes between 2006 and 2013, the period before he joined FC Barcelona. Prosecutors also brought charges against Neymar's father and Barcelona's current president Joseph Maria Bartomeu and his predecessor Sandro Rossel.
Spain calls for investigation on Neymar
Spain has called for investigations into the tax affairs of Barcelona and Brazil footballer Neymar. Officials alleged that Neymar and his father hid the true value of his transfer from Santos to Barcelona. Barcelona said it paid €57m for Neymar in 2013 but investigators say the deal was closer €87m. The move adds to Neymar's woes as he is facing similar charges in Brazil.